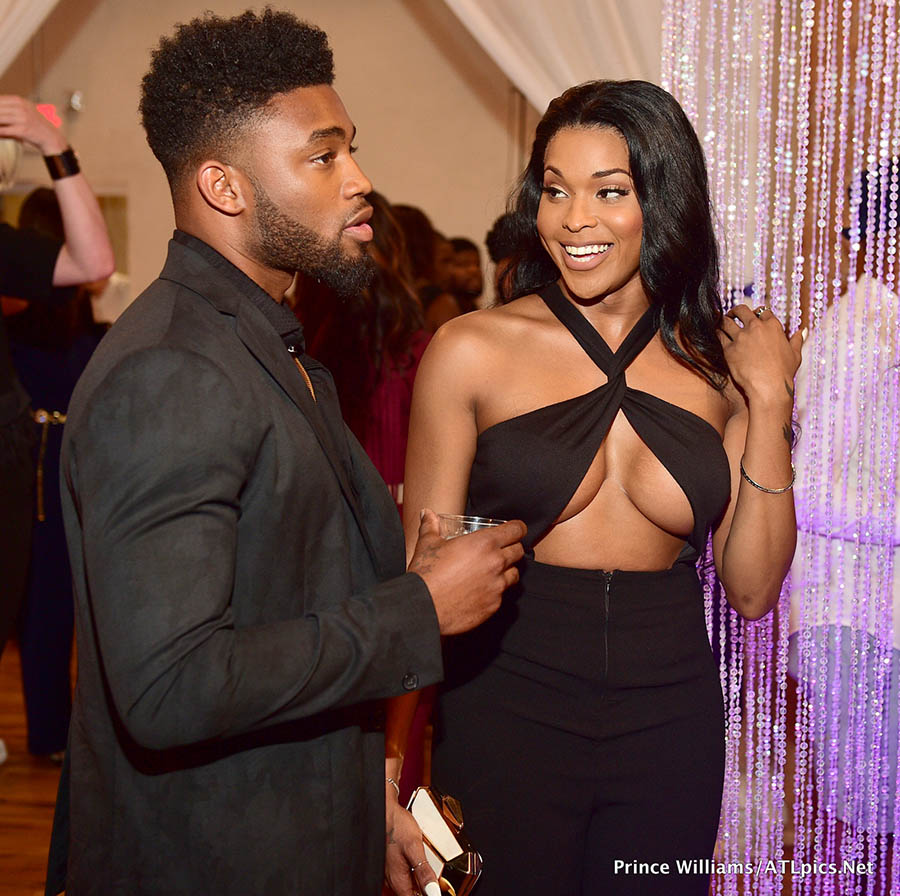 Female impersonator Amiyah Scott shared the real reason behind his hasty dismissal from Real Housewives of Atlanta.
According to insiders, Amiyah didn't work out because he intimidated the biological women in the cast. They froze him out right from the start. He didn't stand a chance.
But if you listen to Scott tell it, he's not a part of the cast because he doesn't work for free.
In a lengthy post on Instagram.com, Scott wrote:
Welp seeing as that was the 1st (and probably last) glimpse of me on #RHOA tonight and I haven't said anything about it (though the hype was craaazzzzzyyy) lmao. Let me say, I enjoyed ALL the ladies & I had a great time filming multiple scenes with them! Unfortunately due to contractual complications + the magic of editing, you won't be seeing as much of me as expected. *whispers* (I don't work for free. Lol. ) But everything happens for a reason & it was still an awesome experience! I'm in my 20's and when this opportunity was BROUGHT to me, It was no guarantees & I was cool with that, but I wasn't going to exploit myself or act out of character for it… I honestly saw a chance to help change the perspective of MY community, but I wanted to maintain my dignity. Housewife and Transgender aren't words that are usually associated… Funny, because anyone who knows me knows that being a housewife is a dream of mine, not on reality tv, but in real life. But contrary to popular belief, I personally know transgender housewives, models, doctors, lawyers and many other successful unique individuals, along with so many others who are fighting to break the negative stigma associated with the trans community. Not to mention, a lot of our opportunities are limited due to discrimination and that's why most are forced into compromising occupations. But my point in this is to say, me filming with the #RealHousewivesOfAtlanta was not for attention, but to assist in breaking a stereotype. Trans women are not only sex objects or prostitutes. We are strong, educated & human just like everyone else. AND WE ARE HERE AND WE DEMAND RESPECT. And whatever I have to do to assist in that I will and won't regret it. Now let me call my bf and schedule a hair appointment.
Photo by Prince Williams/ATLPics.net