Sorry fellas, reality TV personality Eva Pigford, 31, is dating future Atlanta mayor Michael Sterling.
Pigford and Sterling reportedly met on the set of her reality show, Born Again Virgin.
Sterling, 33, has an impressive resume that would make any woman's mouth water.
In addition to being an attorney, Sterling is a former prosecutor and former senior advisor to Atlanta Mayor Kasim Reed. He is currently the executive director of the Atlanta Workforce Development Agency. And he has aspirations to replace Mayor Reed after Reed's term ends.
The word on Sterling is he's an upwardly mobile politician who is too busy to date. But others describe Sterling as a celebrity groupie (who in Atlanta isn't?). Sterling has an eye for pretty starlets such as Angela Simmons, who travels everywhere with her much older boyfriend.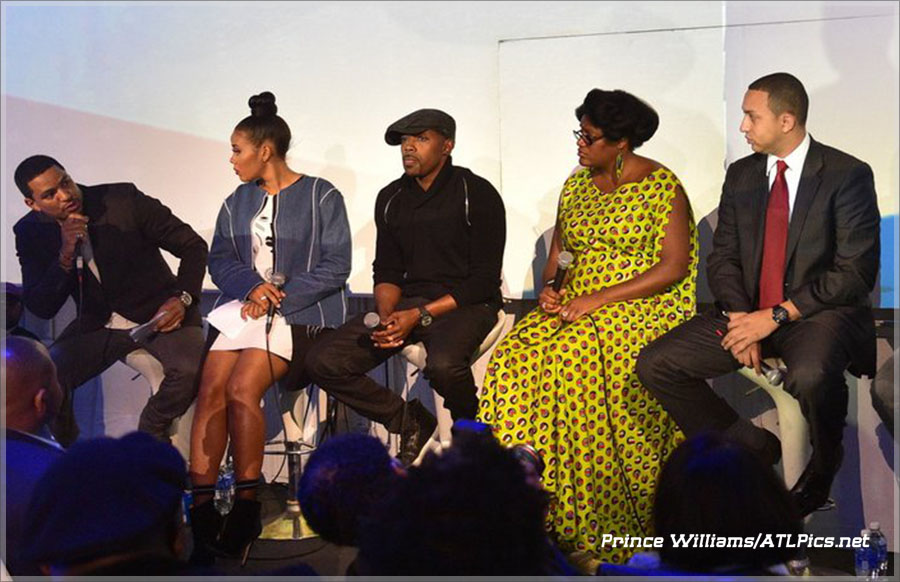 Sterling's last outing was at Pepsi's Black History celebration at Doe Restaurant with Simmons (who had her boyfriend in tow).
Pigford's baby daddy Kevin McCall is not pleased. It's obvious he was raised in an all-Estrogen environment.
Photos by Prince Williams/ATLPics.net