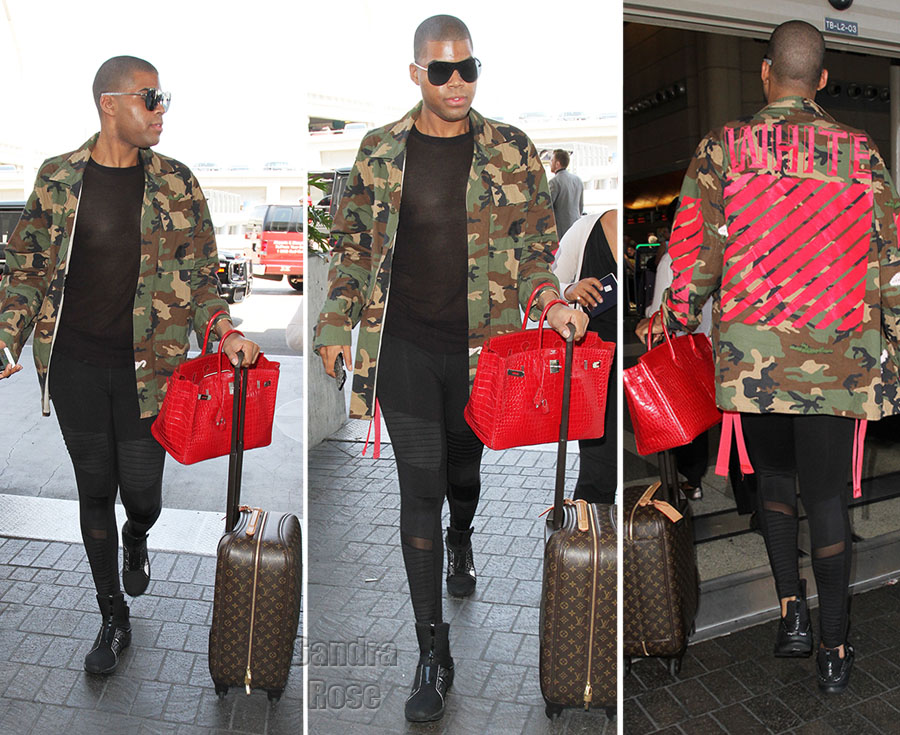 Mr. EJ Johnson, Magic's son, was spotted arriving at LAX airport in Los Angeles on Friday. Is it just me, or is EJ dressing more manly these days?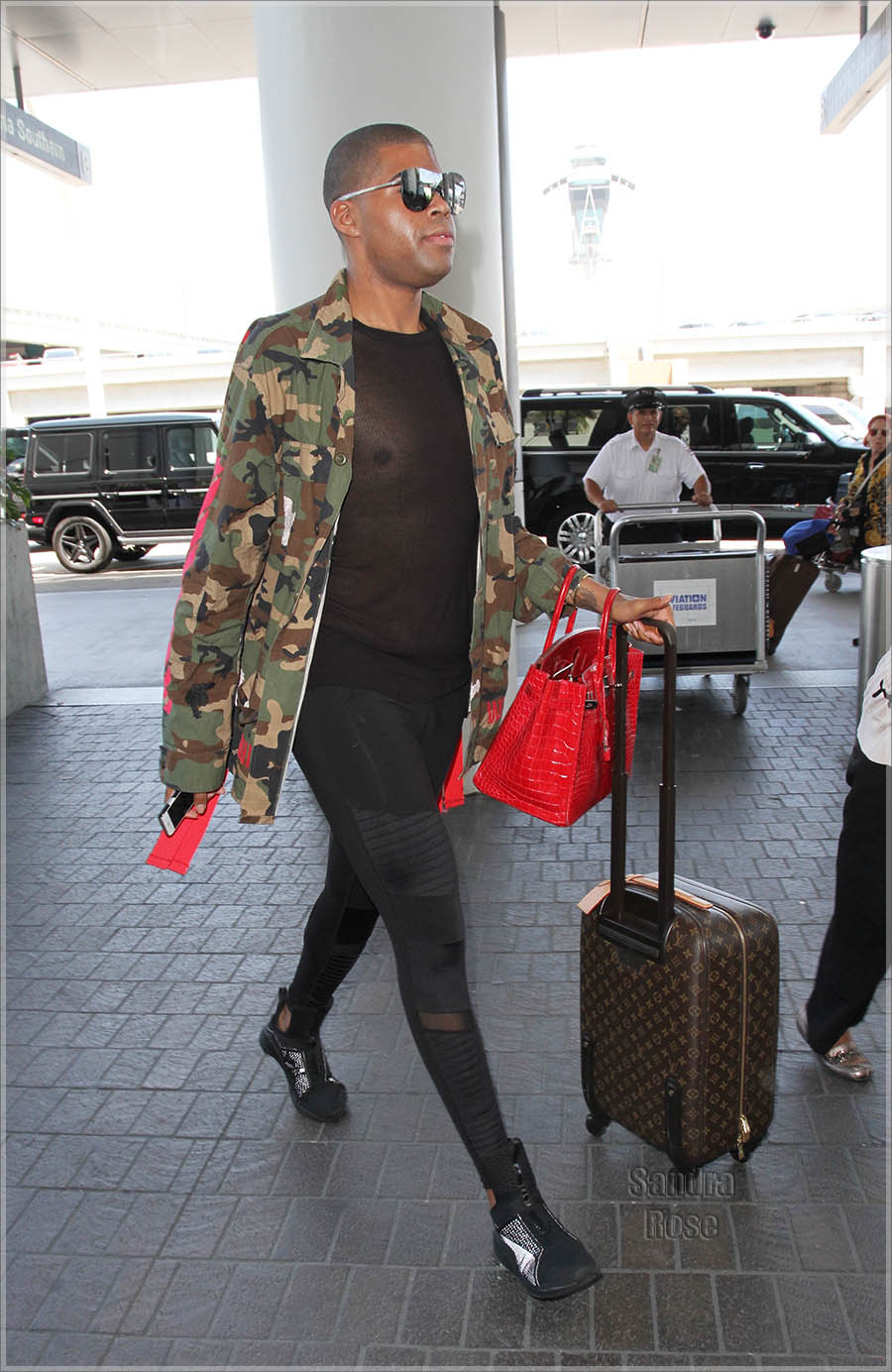 The 24-year-old reality TV star was dressed fashionably in an Off-White camo jacket by Kanye West's friend Virgil Abloh (retail $99); black spandex leggings, a pair of women's black Rihanna x Puma Fenty sneakers (retail $120); a woman's red croc Hermès handbag (retails for around $32,000), and a monogram Louis Vuitton travel luggage from the women's travel collection ($3,800).
In the season 4 premiere of Rich Kids of Beverly Hills, EJ commented on a post on Sandrarose.com. Specifically, he addressed the comments made by YOU about him "transitioning" into a skinny, feminine version of his father.
He said: "If I come out in a Diane Sawyer interview and I'm like, 'Diane I just want to let the world know I'm becoming a woman.' Until that day everyone needs to have a seat. People are just so ignorant and dumb sometimes.".
Photos: Wenn.com