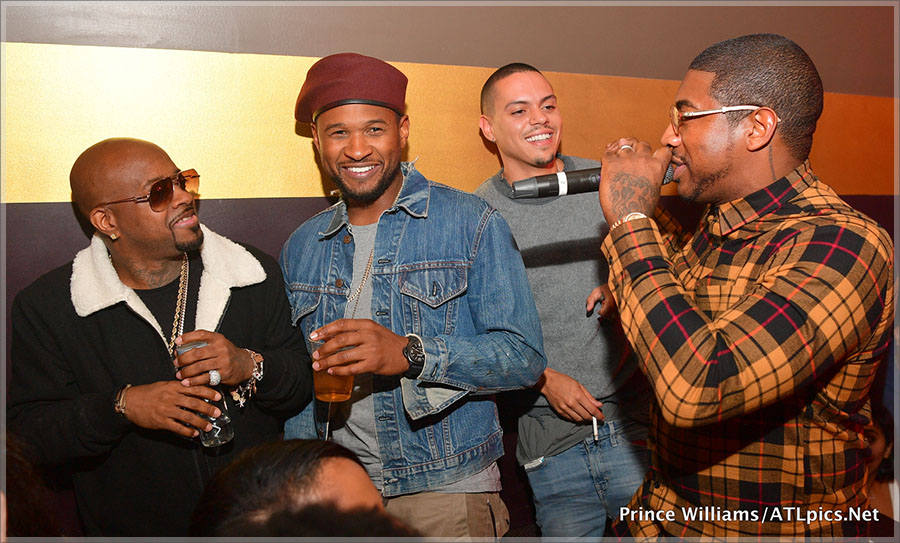 DJ Holiday, pictured far right, kicked off his annual Holiday Weekend with a star-studded bash at Josephines Lounge in Atlanta on Thursday. Special invited guests included (left to right) DJ Jermaine Dupri, R&B crooner Usher and actor Evan Ross.
Photos by Prince Williams/ATLPics.net

We may not like them, but Usher's authentic Gucci Princetown slippers are all the rage. These fur slippers are everywhere thanks to the bootleggers on Instagram.com. Usher is wearing the Gucci Princetown dot jacquard fur slipper which retails for $840. The fur slipper's have the distinction of being Gucci's most counterfeited shoe at the moment. The Instagram replica versions (complete with hamster fur) are available in multiple colors and patterns in men's and women's styles for less than $100.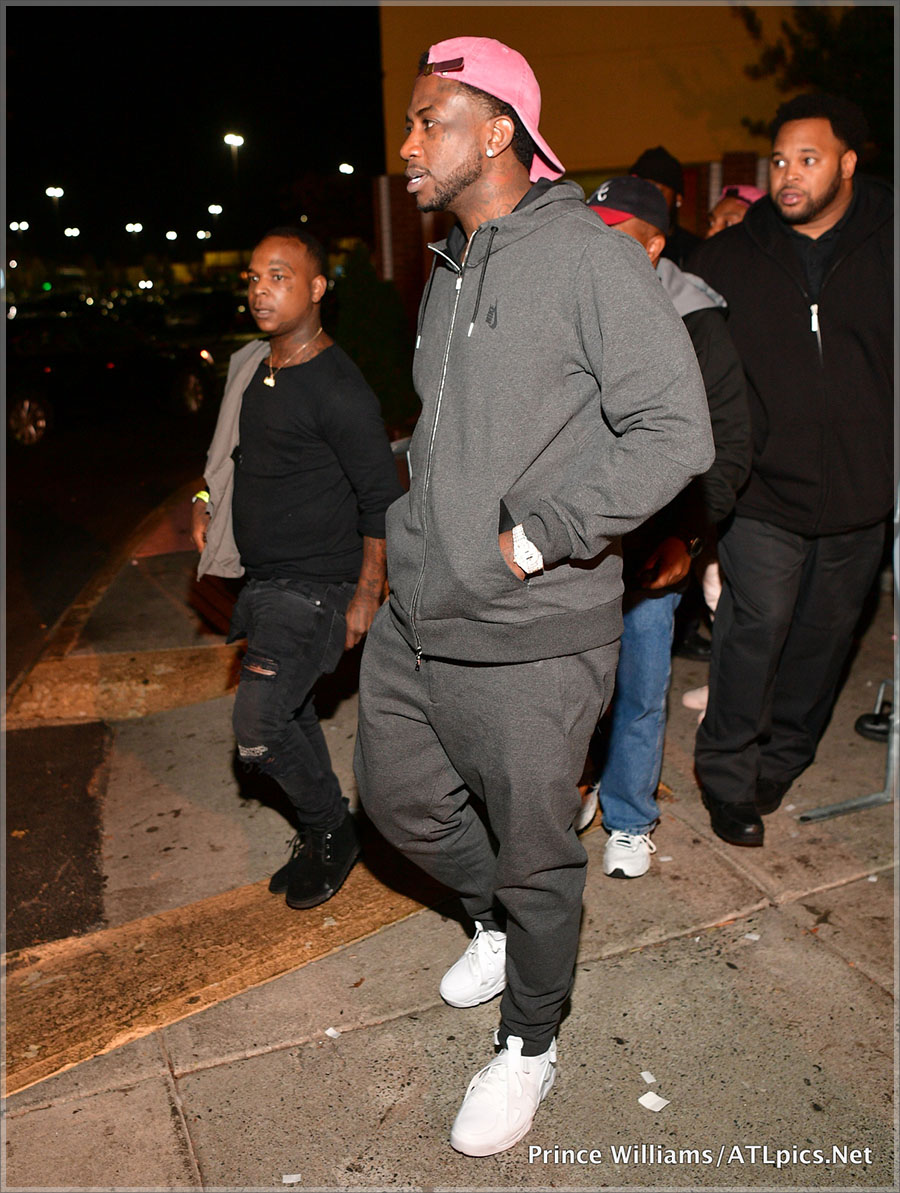 Other invited guests include rapper Gucci Mane (pictured above), producer Sean Garrett, party promoter Chubby Baby, and more.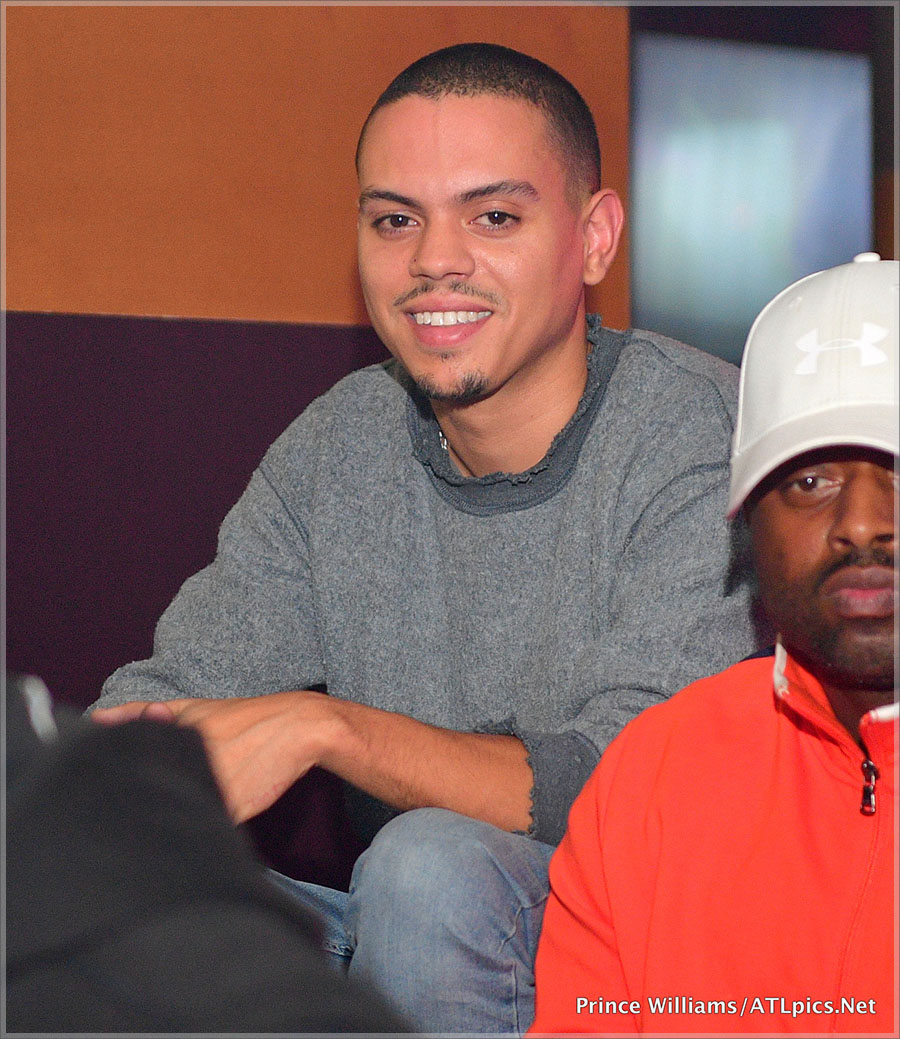 Actor Evan Ross recently made his mother Diana Ross a grandmaw again.
Photos by Prince Williams/ATLPics.net