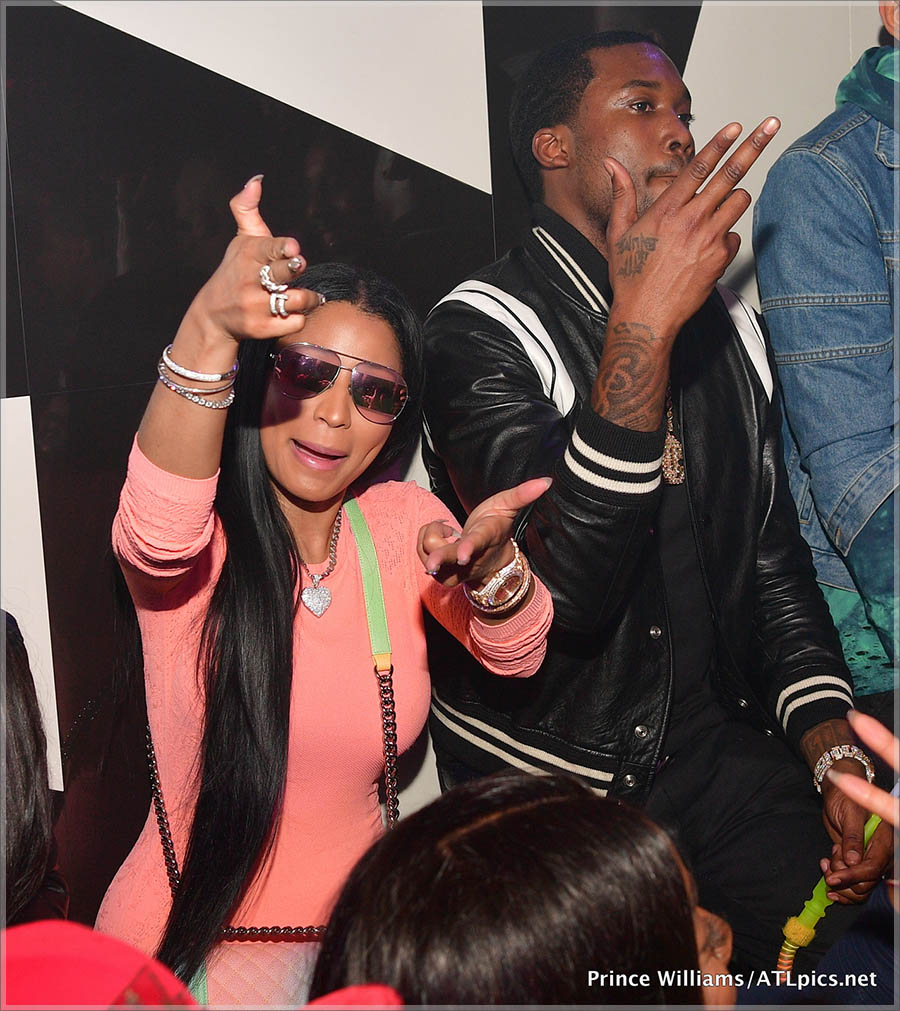 Power couple Nicki Minaj and Meek Mill attended his album release party at the Gold Room in Atlanta on Friday. The rappers cuddled in VIP with club sponsor Alex Gidewon and club promoter Mr. Ruggs.
Photos by Prince Williams/ATLPics.net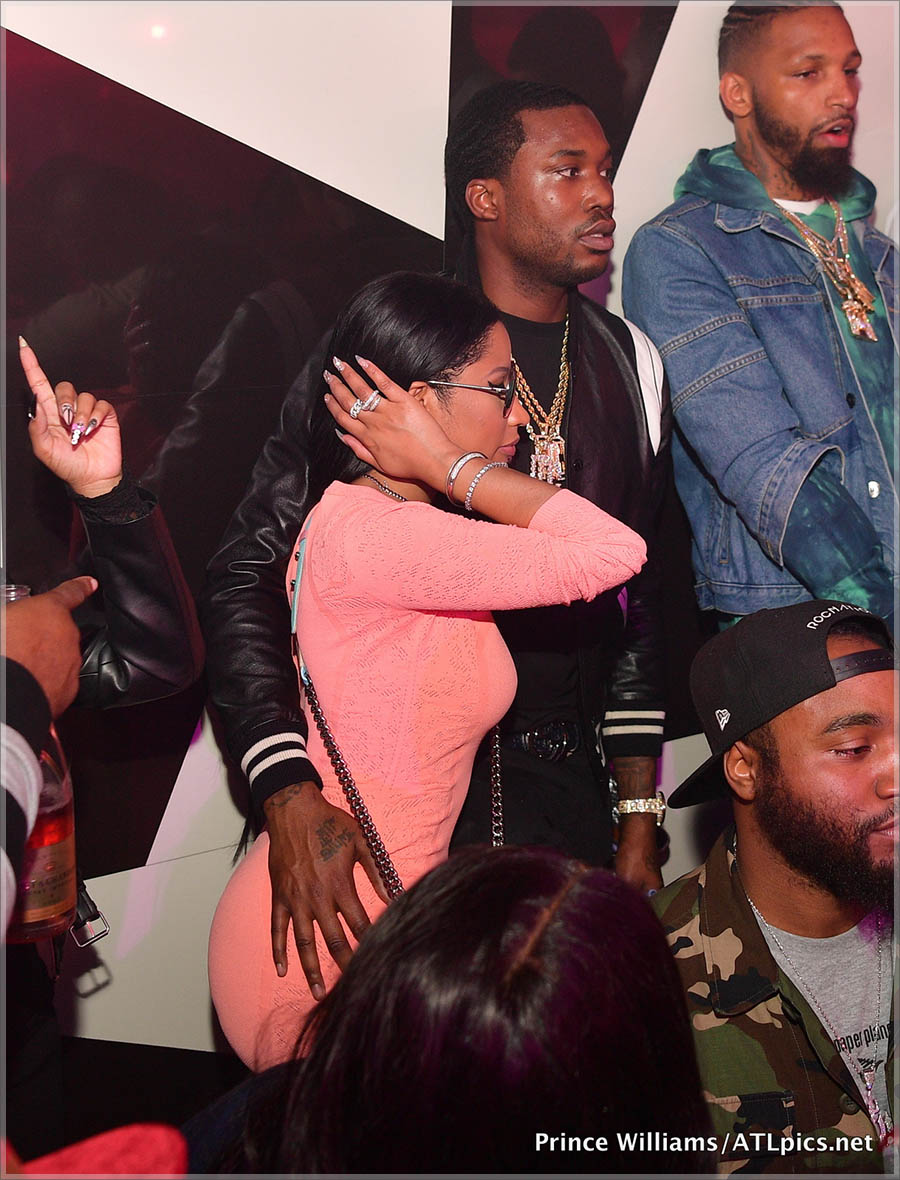 Insiders are buzzing about Nicki Minaj dissing Real Housewives of New York producers when they begged her to be in a scene they were taping at a bar last week. The producers noticed Minaj and Mill walking through the Jue Lan Club one afternoon. When they approached the couple, they got dissed.
A source told Page Six: "They walked through the filming and [Minaj] was like, 'Meek, keep walking. Get the f–k out of here. Go upstairs". The couple then joined their party upstairs in a private dining room away from prying eyes.
Photos by Prince Williams/ATLPics.net