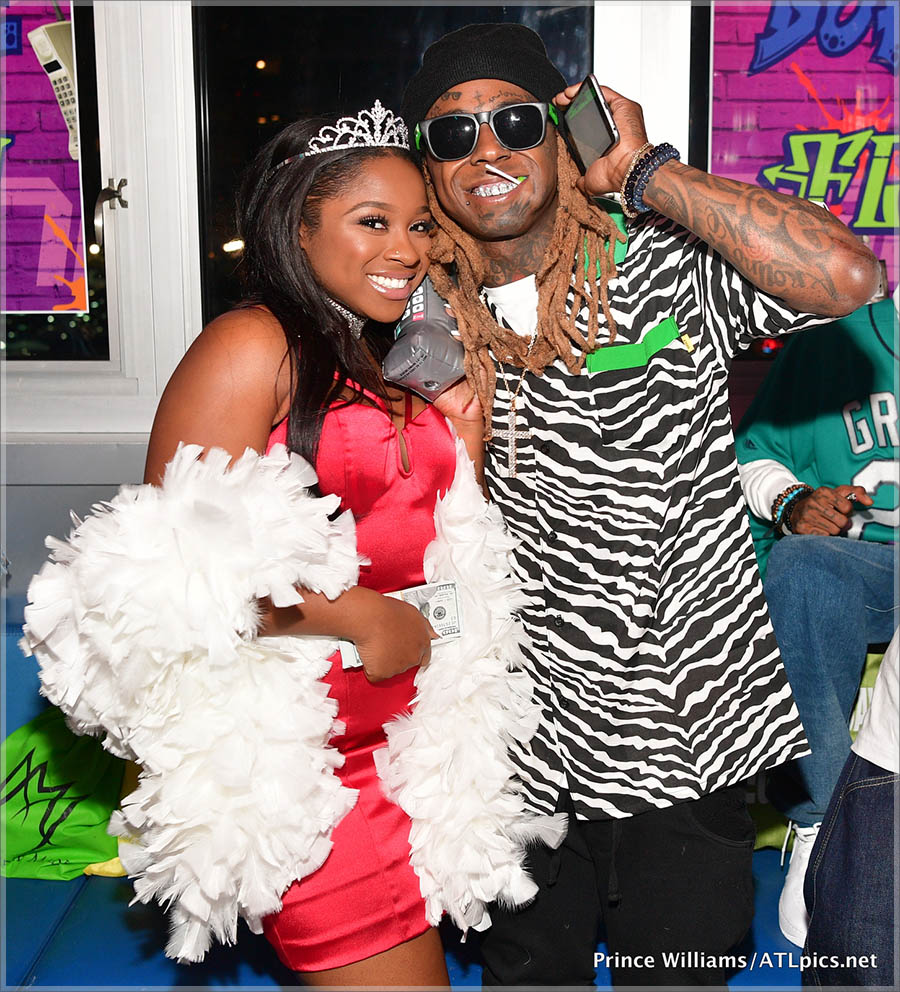 Reginae Carter celebrated her 18th birthday with a 90's themed party at Suite Lounge in Atlanta. Special invited guests included Reginae's daddy, rap mogul Li'l Wayne, Reginae's mother Antonia "Toya" Wright, Xscape singers Tameka "Tiny" Harris and Kandi Burruss; actor Shad Moss, reality star Rasheeda Frost, Tiny's daughter Zonnque Pullins, Jermaine Dupri's daughter Shaniah Mauldin, R&B singer Nivea, OMG Girlz, and more!
Photo by Prince Williams/ATLPics.net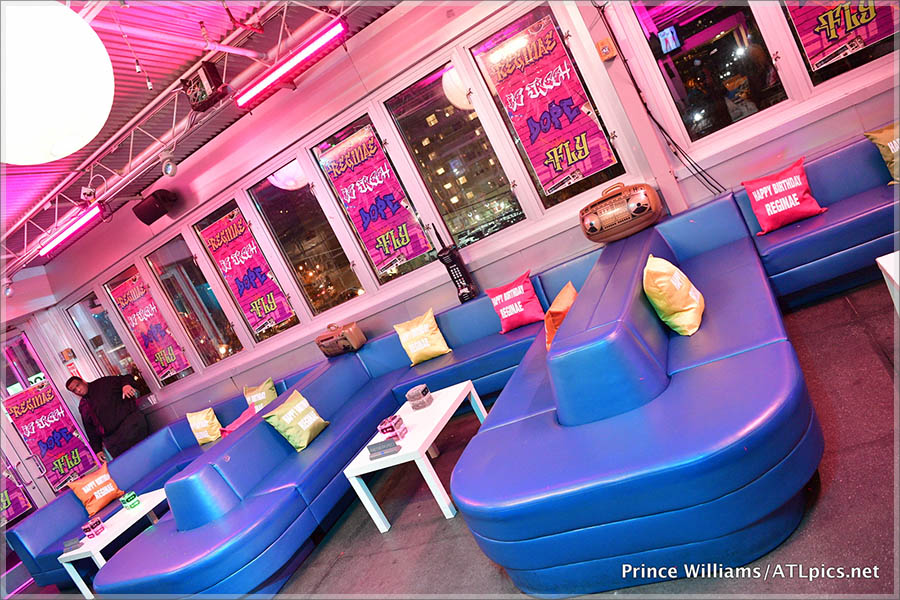 This is what a 90s theme birthday party decor looks like.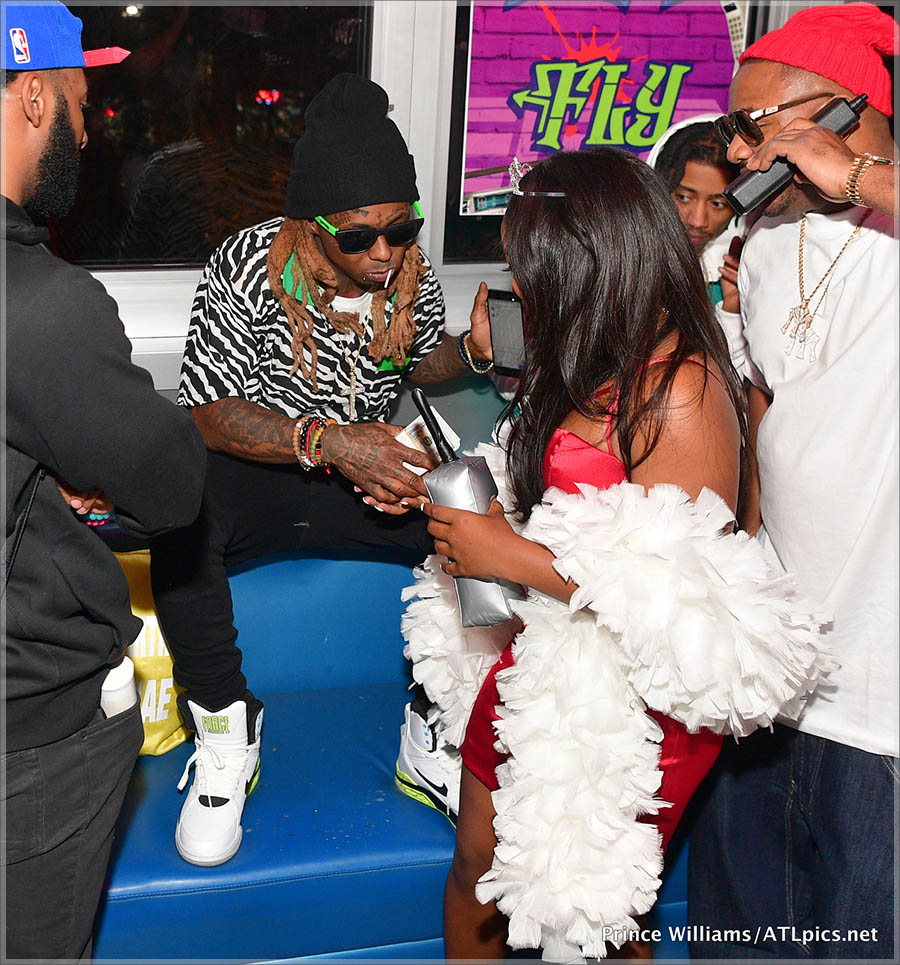 As soon as Reginae arrived, her father, rap mogul Li'l Wayne, put $20,000 cash in her hand because she already has everything money can buy.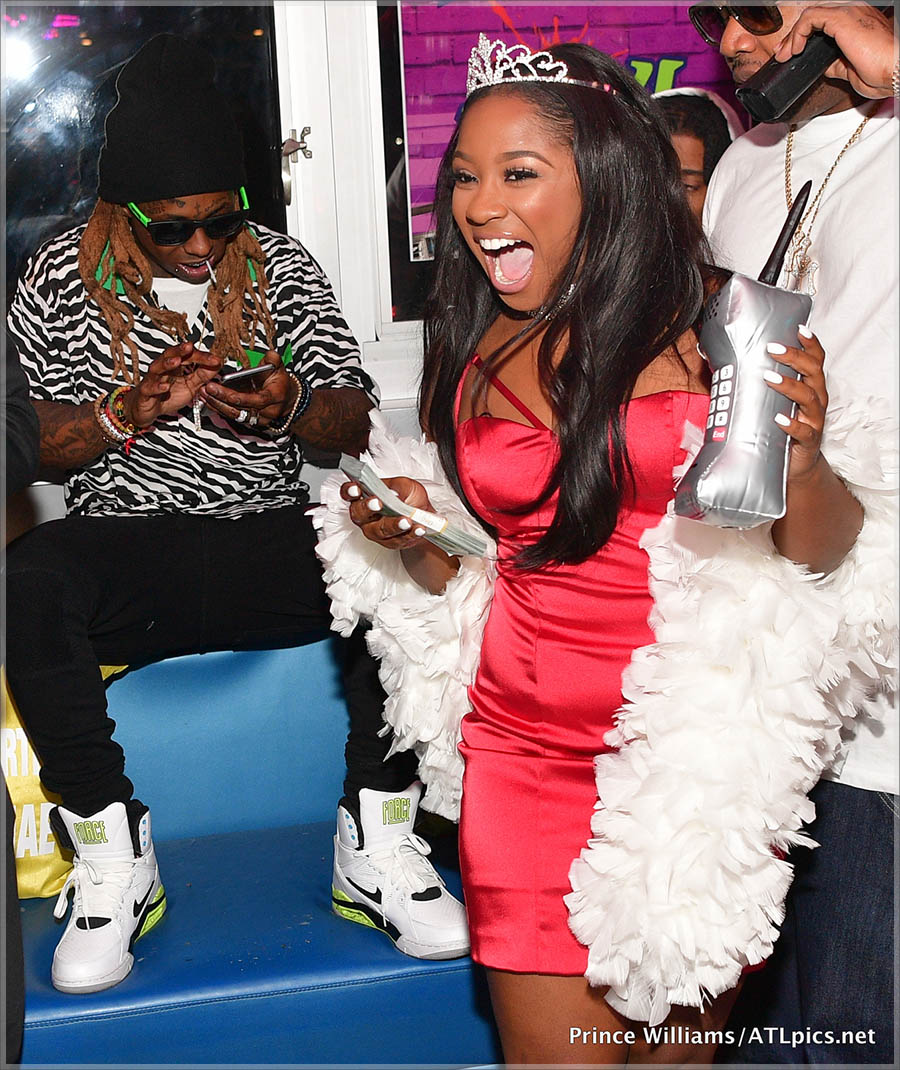 Reginae received a BMW and a Ferrari for her 16th birthday and a $80,000 Range Rover for her 17th birthday. So $20,000 in cash is nothing to her.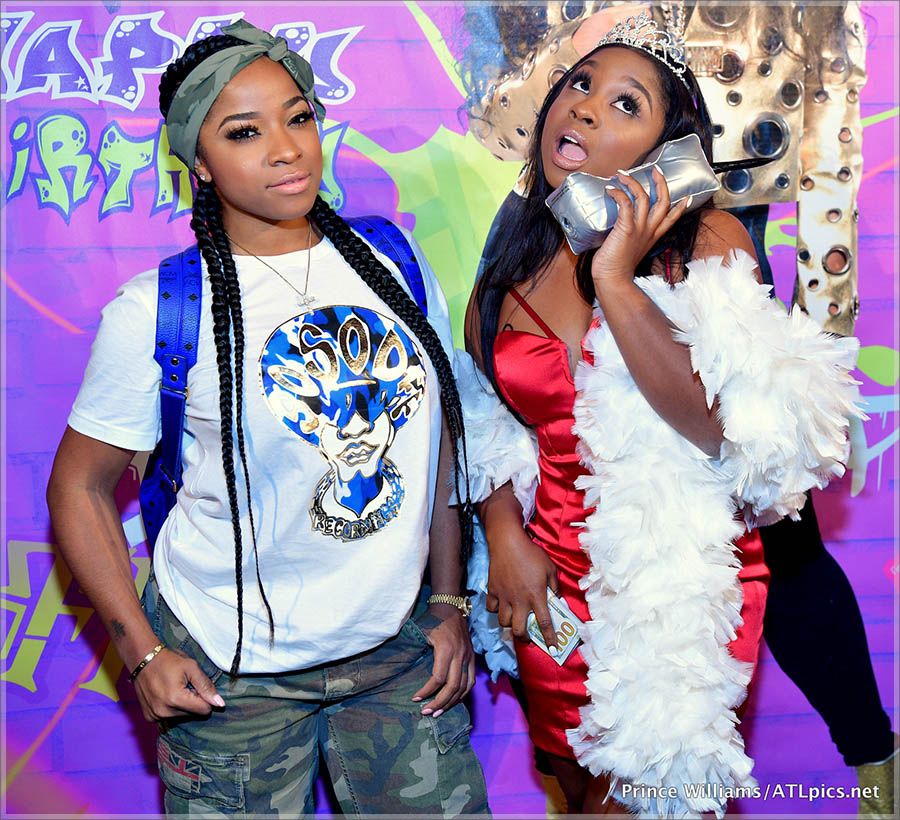 When your mother looks like your twin sister. Reginae hammed it up with her mom, Antonia Wright, who is dressed as rapper Da Brat.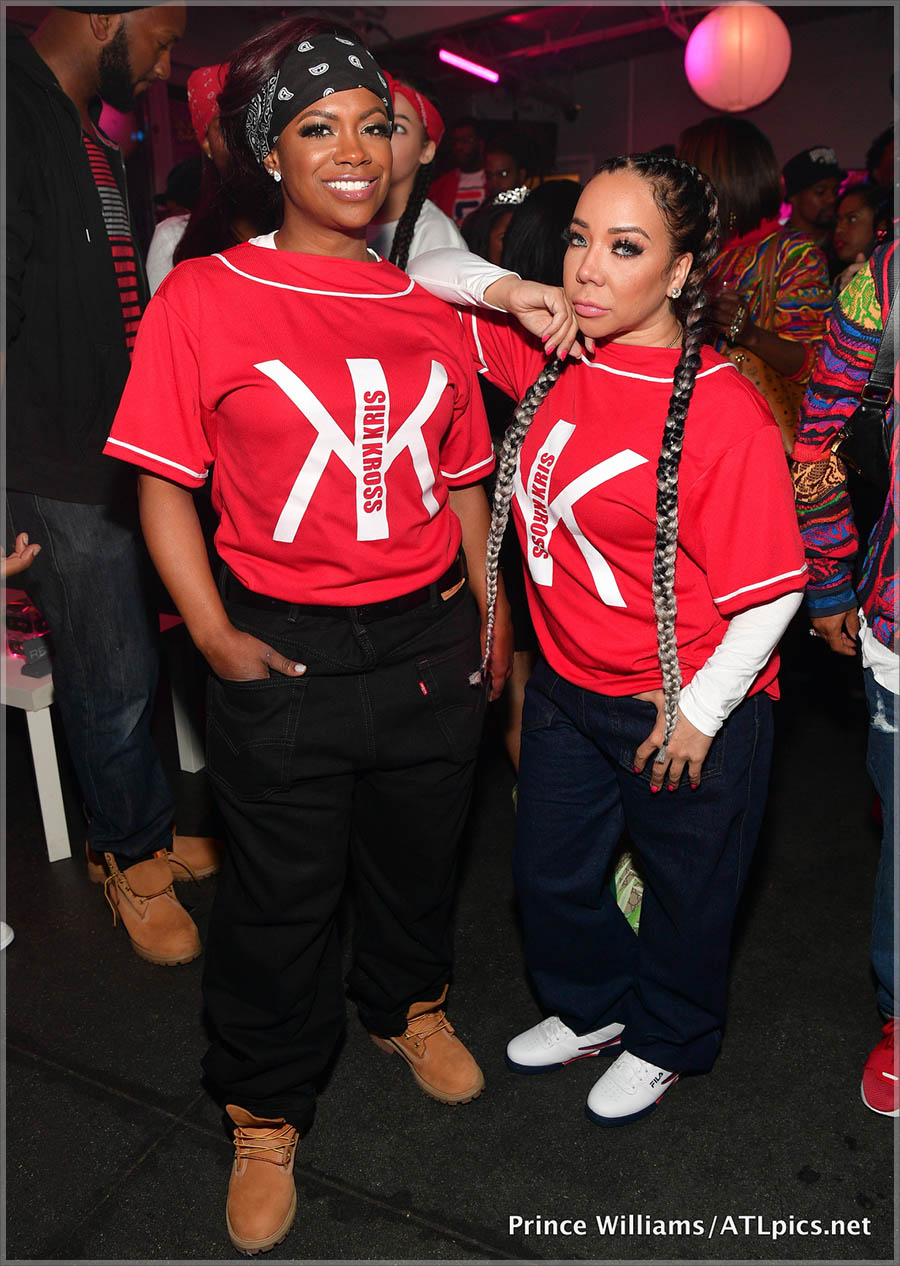 Guess who Kandi Burruss, left, and Tameka "Tiny" Harris are dressed as?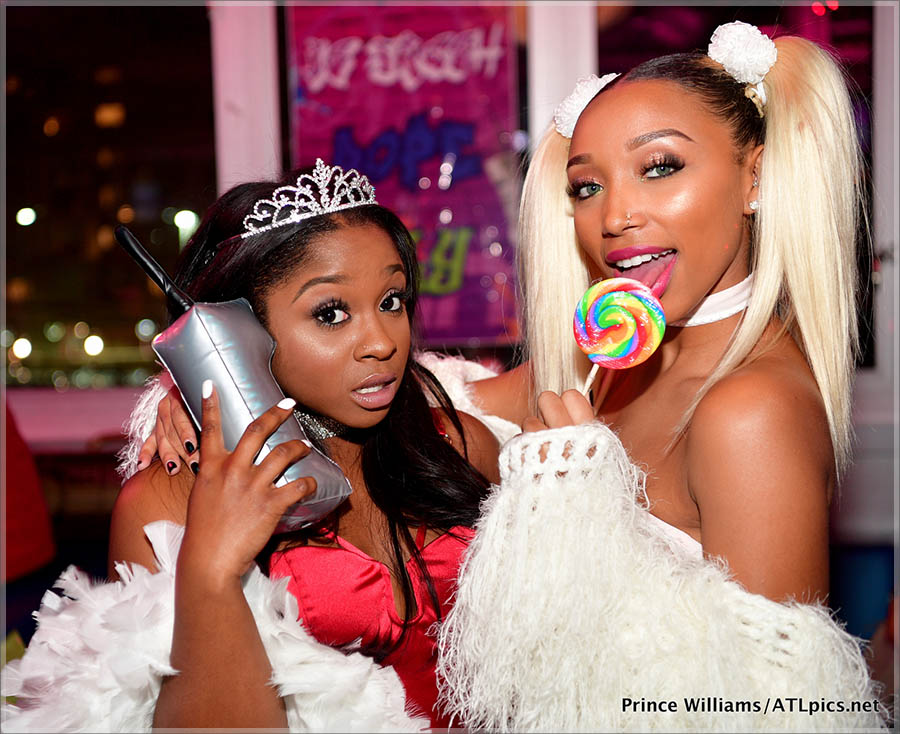 Tameka Harris' daughter Zonnique Pullins, right, dressed up as one of The Spice Girls.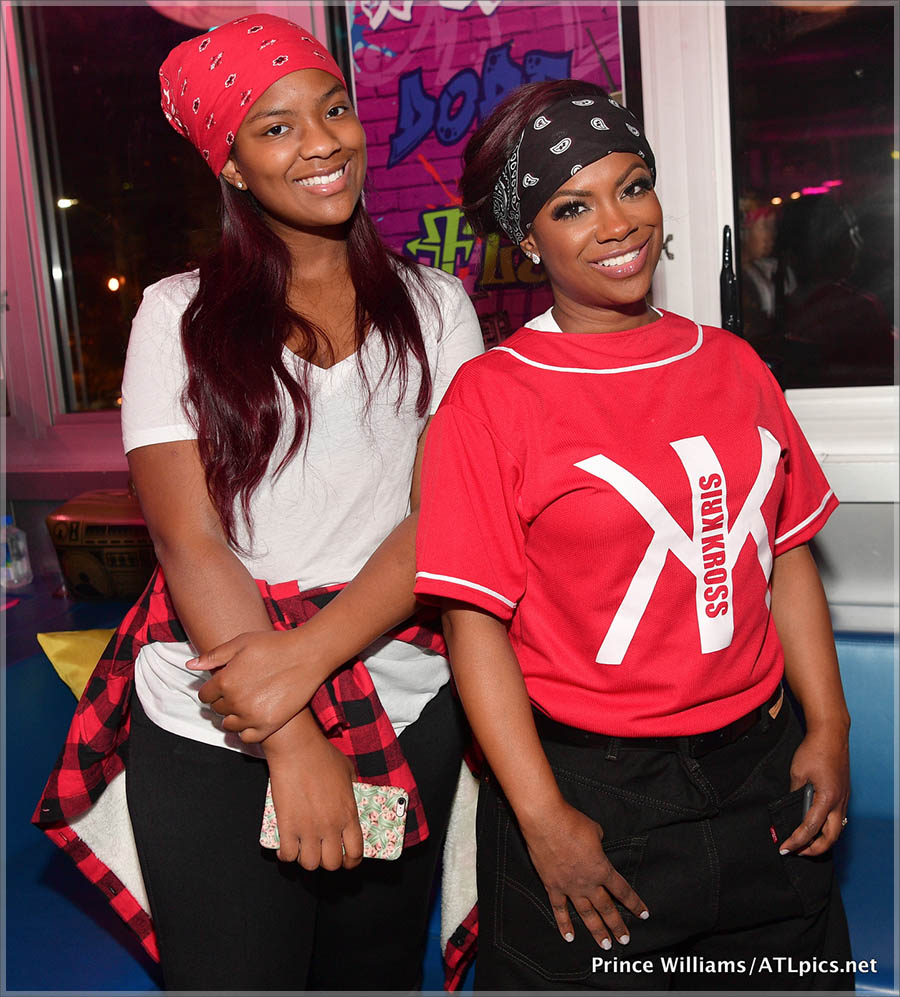 Riley Burruss, 13, towers over her mother, Real Housewives of Atlanta star Kandi Burruss.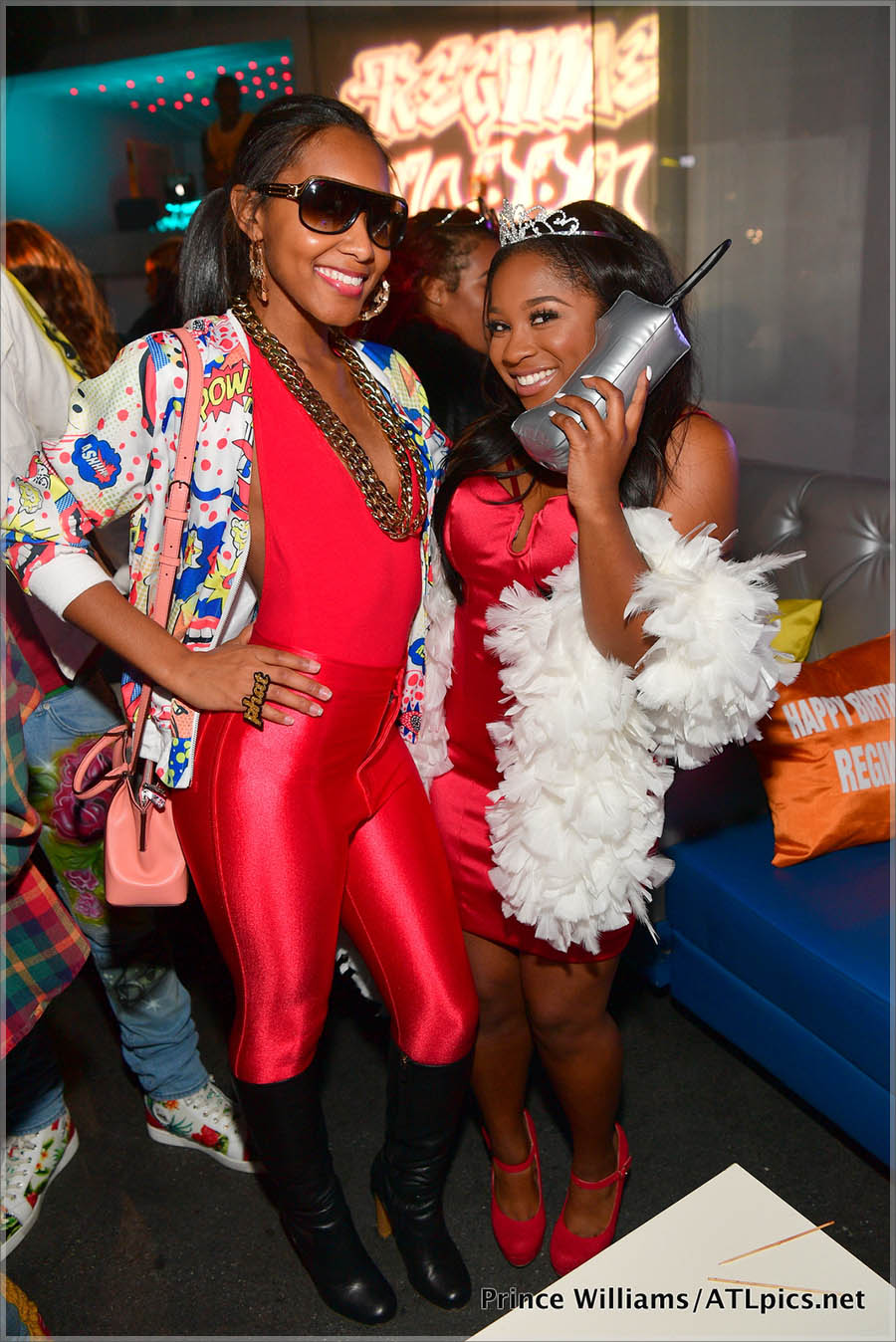 Jermaine Dupri's daughter Shaniah Mauldin, left, is fully grown and in college. She gets her height from her mommy, Pam Sweat, who also has a 4-year-old daughter.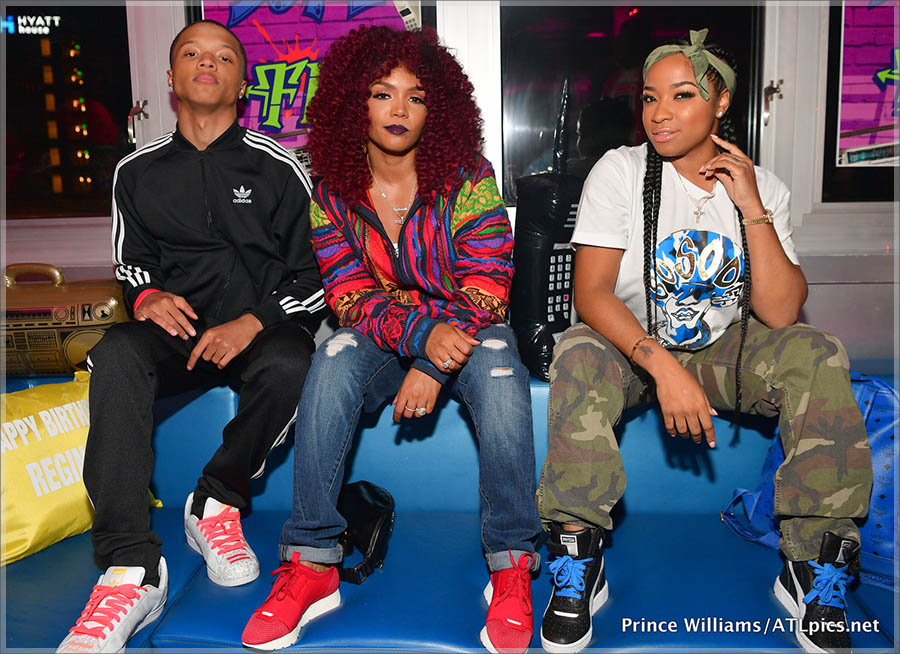 Ky Frost, left, and his mother, Reality star and entrepreneur Rasheeda Frost, center, and Antonia "Toya" Wright.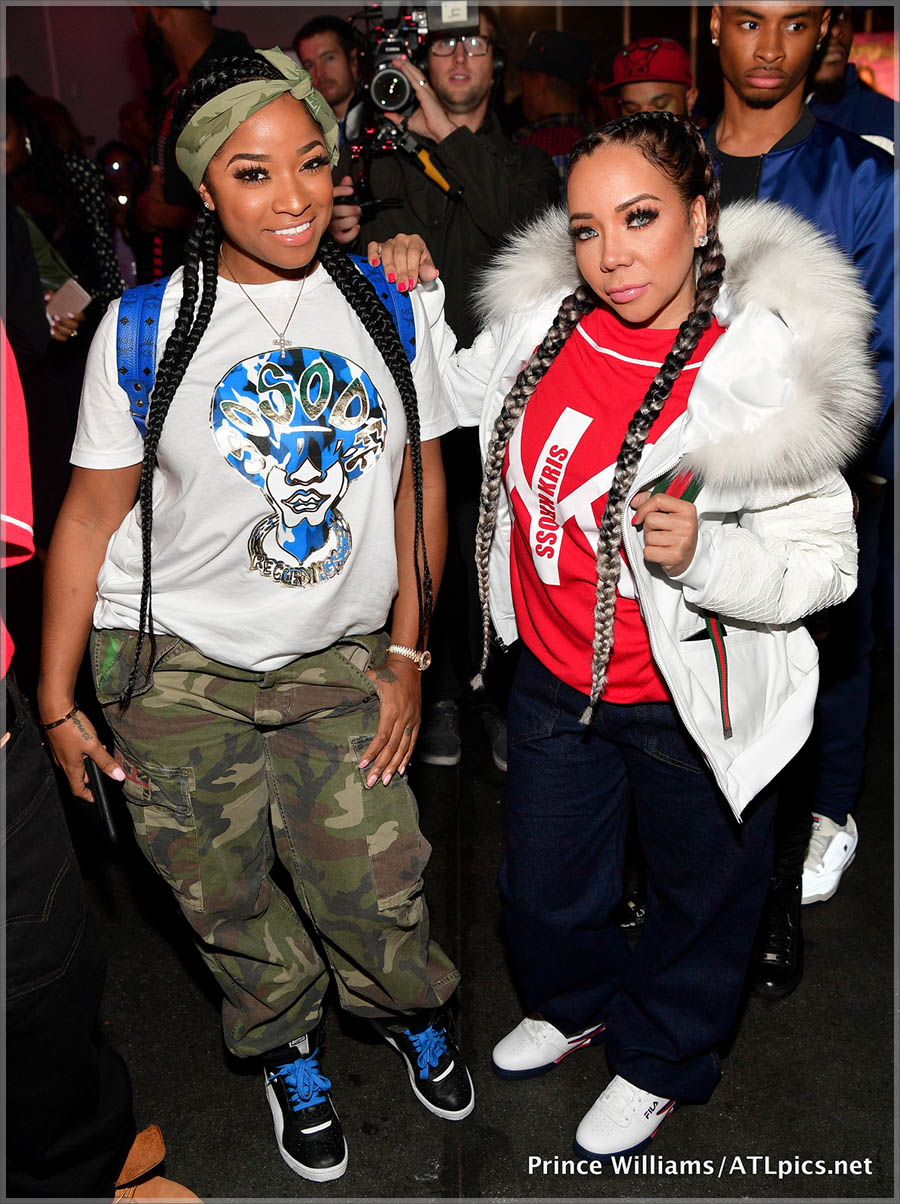 Besties Toya Wright, left, and Tameka "Tiny" Harris. They're both single and ready to mingle!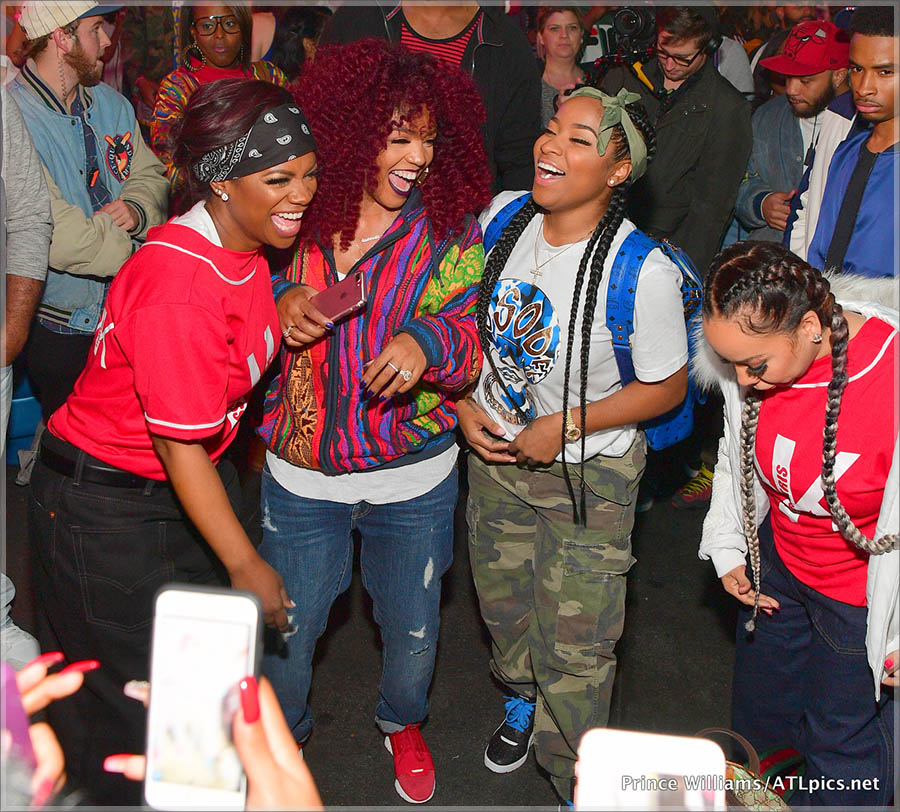 L-R: Kandi Burrus, Rasheeda and Toya share a laugh while Tameka, far right, adjusts her clothes.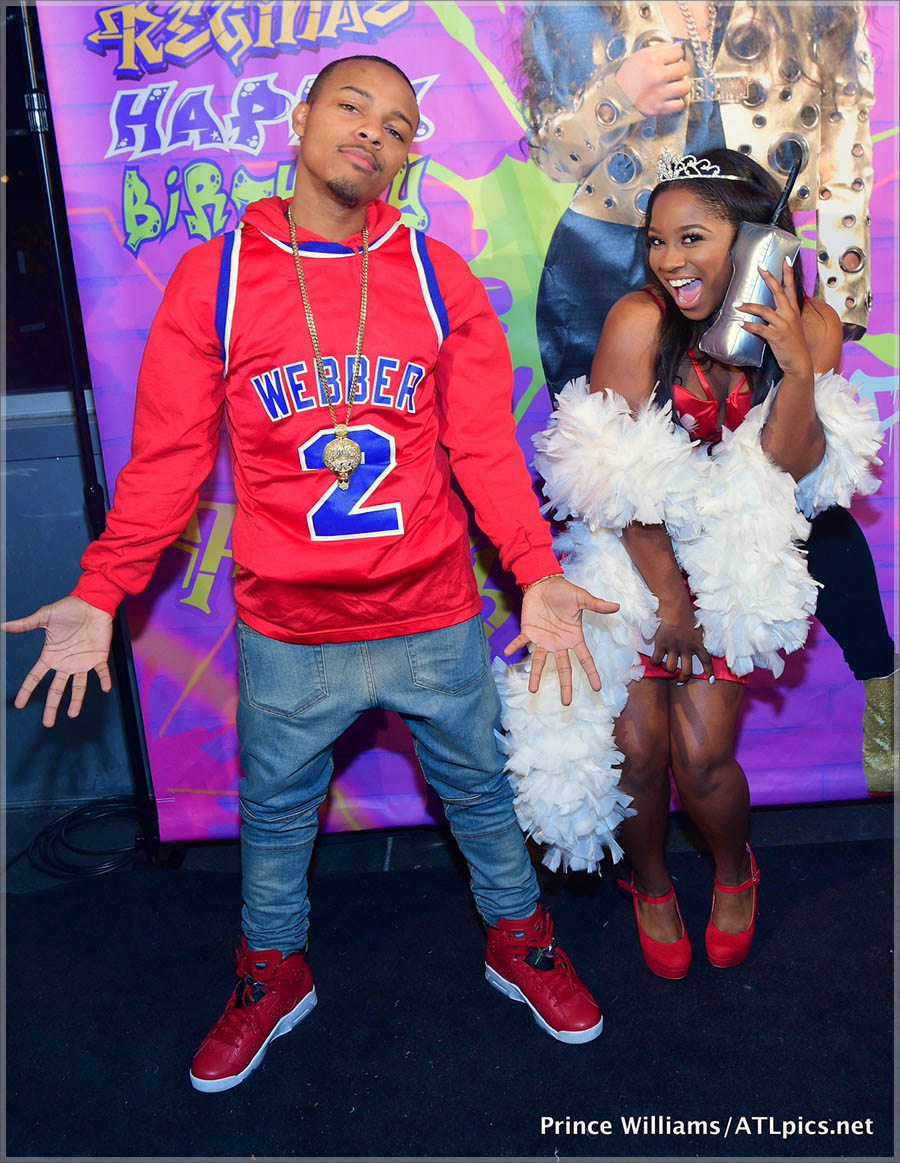 Actor Shad Moss, formerly Li'l Bow Wow, and Reginae pose for the paparazzi.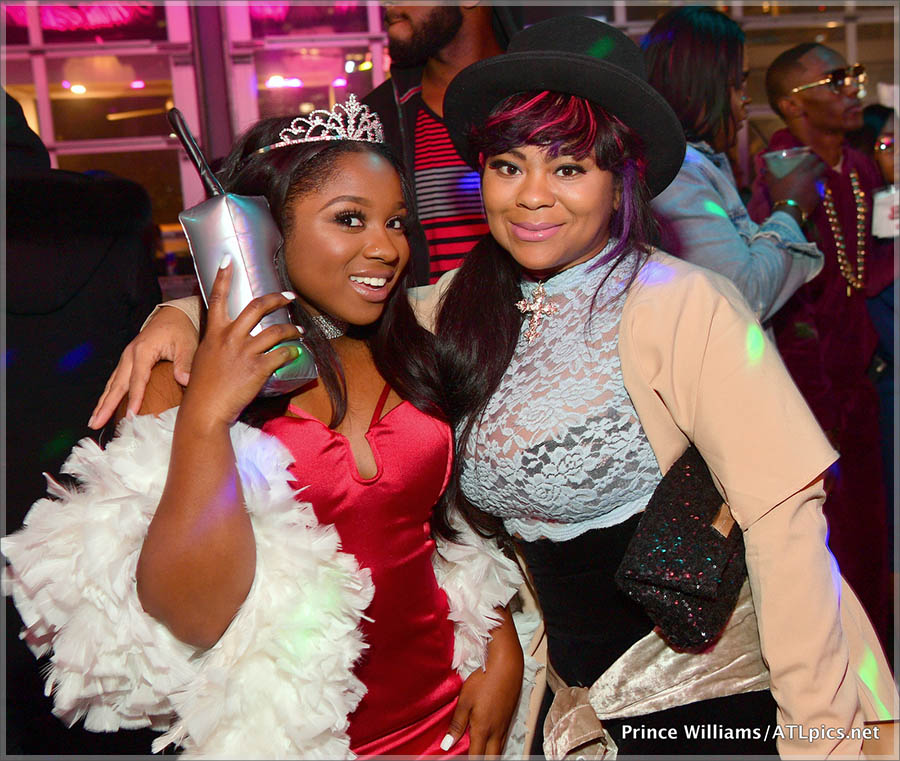 Reginae posed with one of her stepmoms, R&B Singer Nivea, the mother of Li'l Wayne's youngest son Neal Carter, 7.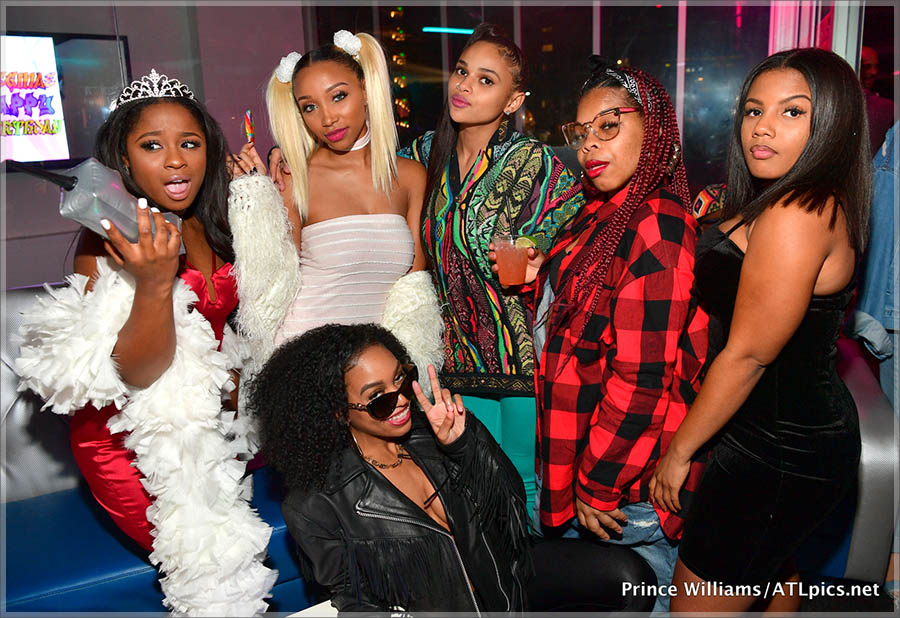 The original members of the OMG Girlz reunited for Reginae's birthday celebration. Clockwise from left: Reginae, Zonnique, Lourdes Rodriguez, Tiny's niece Tamara Whitaker, guest, Bahja Rodriguez.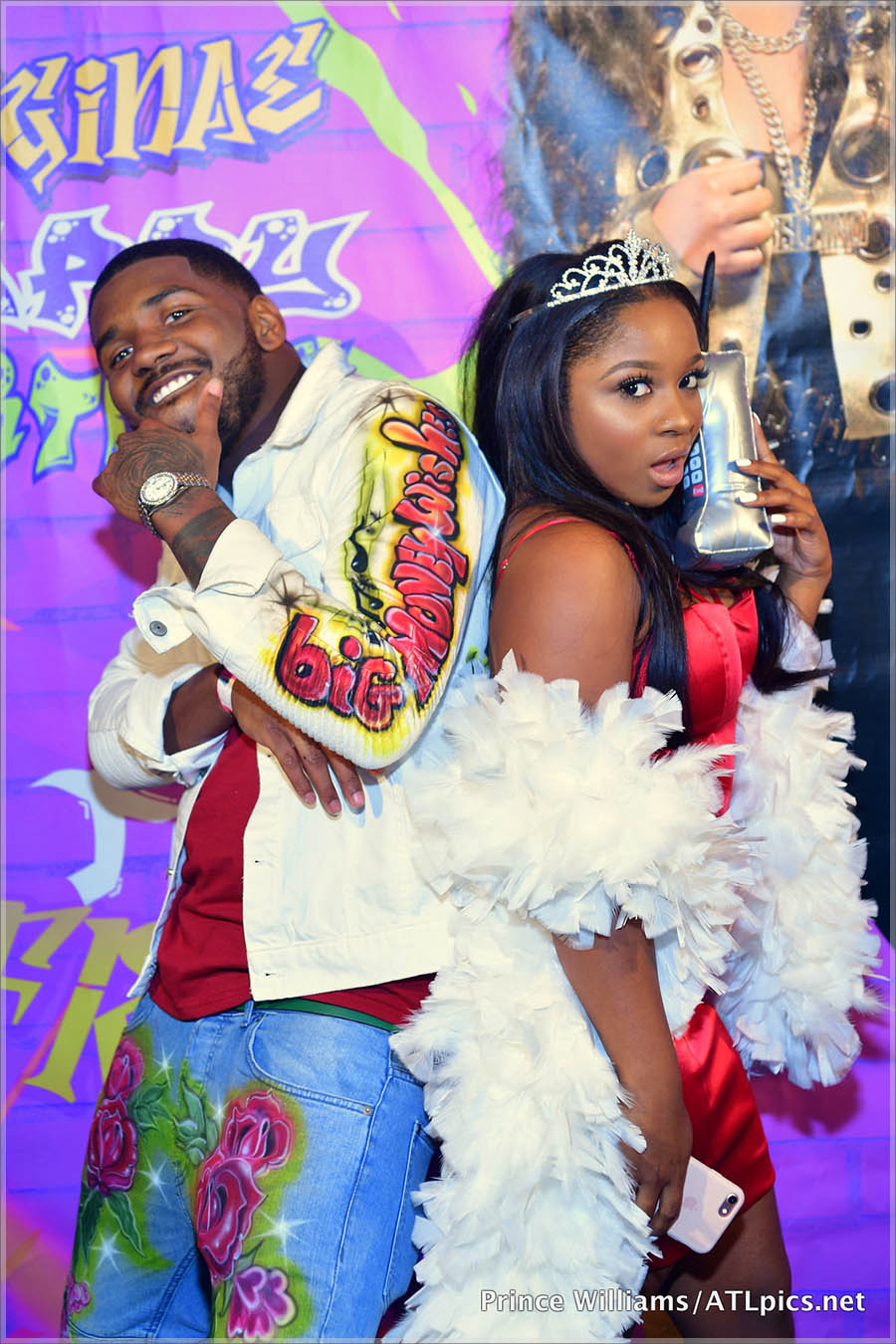 Reginae and her boyfriend Josh strike a pose.
Photo by Prince Williams/ATLPics.net