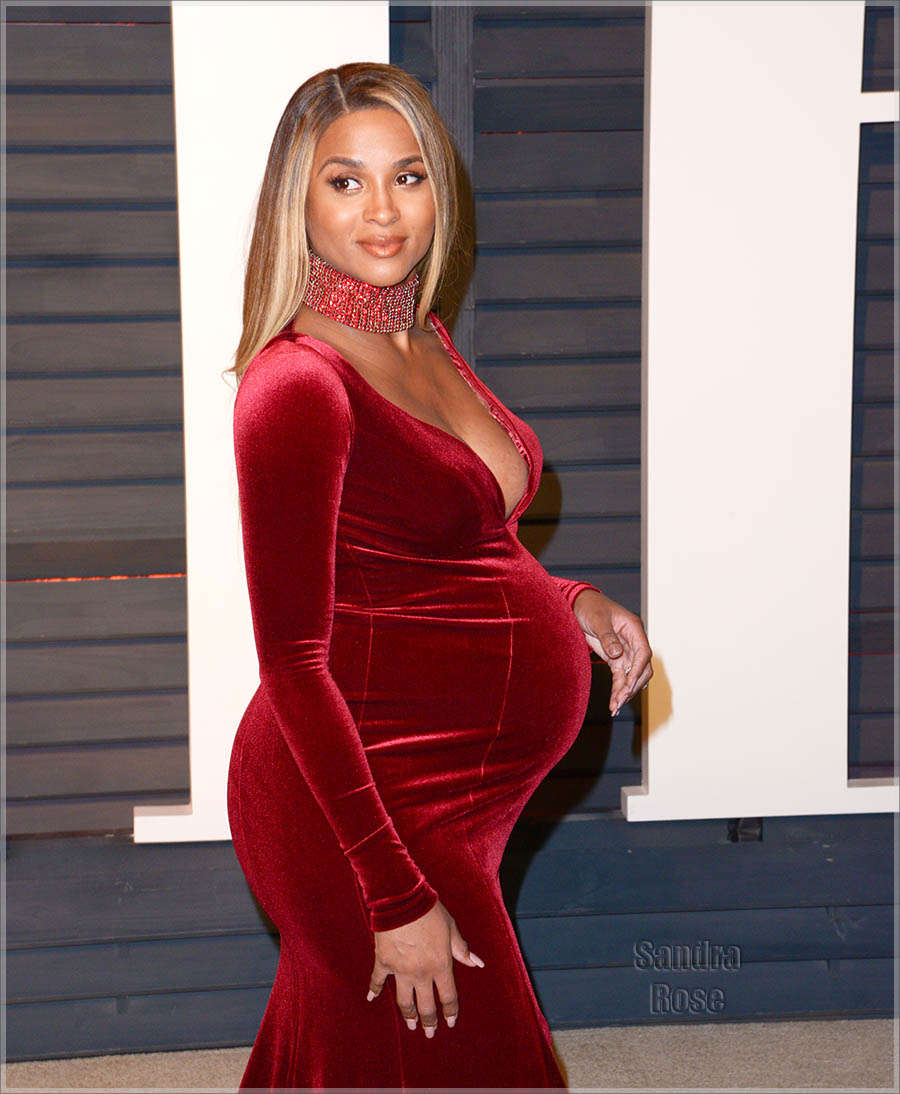 R&B singer Ciara Wilson is considering going to college after all these years.
The 31-year-old high school graduate told Harper's Bazaar, "I didn't go to college because of my career. That's the one thing I fantasize about sometimes."
Mrs. Wilson, wife of Seattle Seahawks quarterback Russell Wilson, is expecting the couple's first baby. She already has a 2-year-old son by promiscuous womanizer Future Hendrix.
Ciara said she yearns for the college experience after spending time on college campuses performing or speaking to students.
She volunteers with the I Am That Girl organization at the University of Southern California. The group helps to boost self-esteem in girls.
Photos by Charlie Steffens/WENN.com