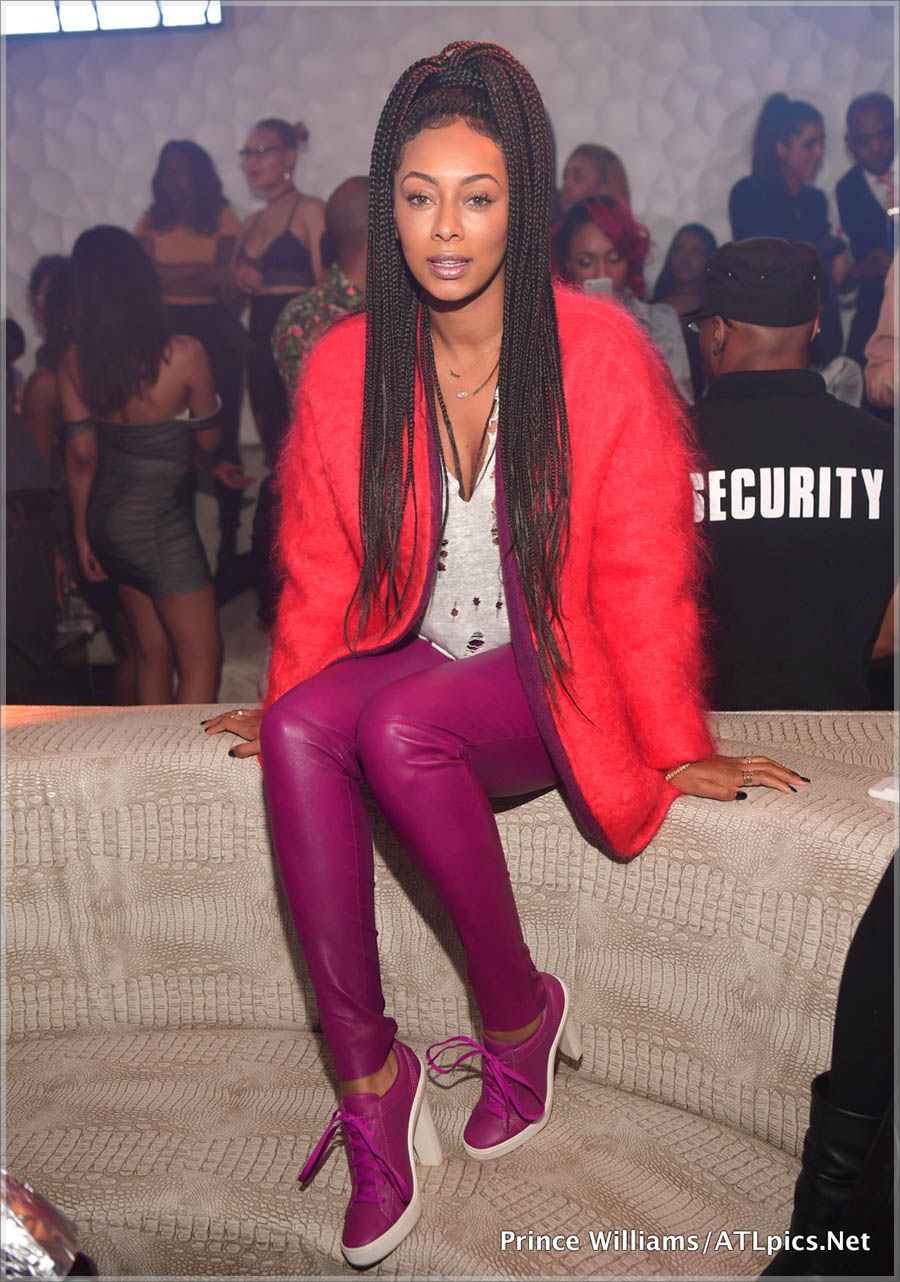 Keri Hilson hosted the grand opening of Atlanta's newest nightspot Arif Lounge in Brookhaven. The 34-year-old singer/songwriter and music producer looked exhausted after dancing for most of the night.
The chronically single Atlanta resident was almost unrecognizable as she wore her long, natural hair under protective braid extensions.
Hilson is one of the stars of VH1's new game show Hip Hop Squares, which premiered on Monday, March 13.
Other urban stars you can expect to see on the game show include Monica Brown, Teyana Taylor, T.I., Bobby Brown, Amber Rose, Fat Joe, Remy Ma, Nelly, Bell, Biv Devoe, French Montana, and more!
Photos by Prince Williams/ATLPics.net