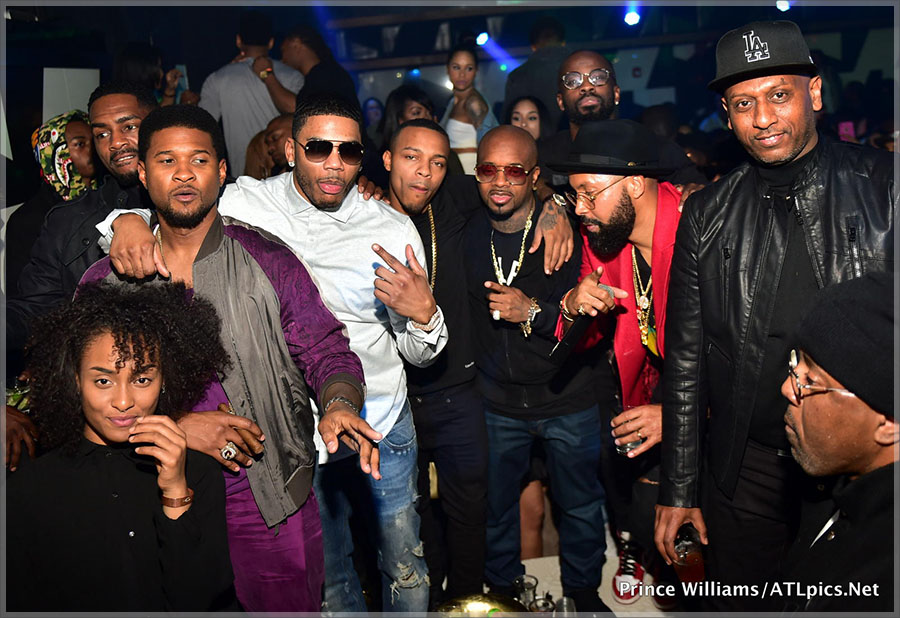 On Friday, the Gold Room hosted a star-studded Ladies Night celebration in Atlanta. Invited guests included Usher Raymond and a mystery woman; Bow Wow, Keke Palmer, Nelly, Jermaine Dupri, Jim Jones, Bill Bellamy, and Master of Ceremonies Kenny Burns.
Photos by Prince Williams/ATLPics.net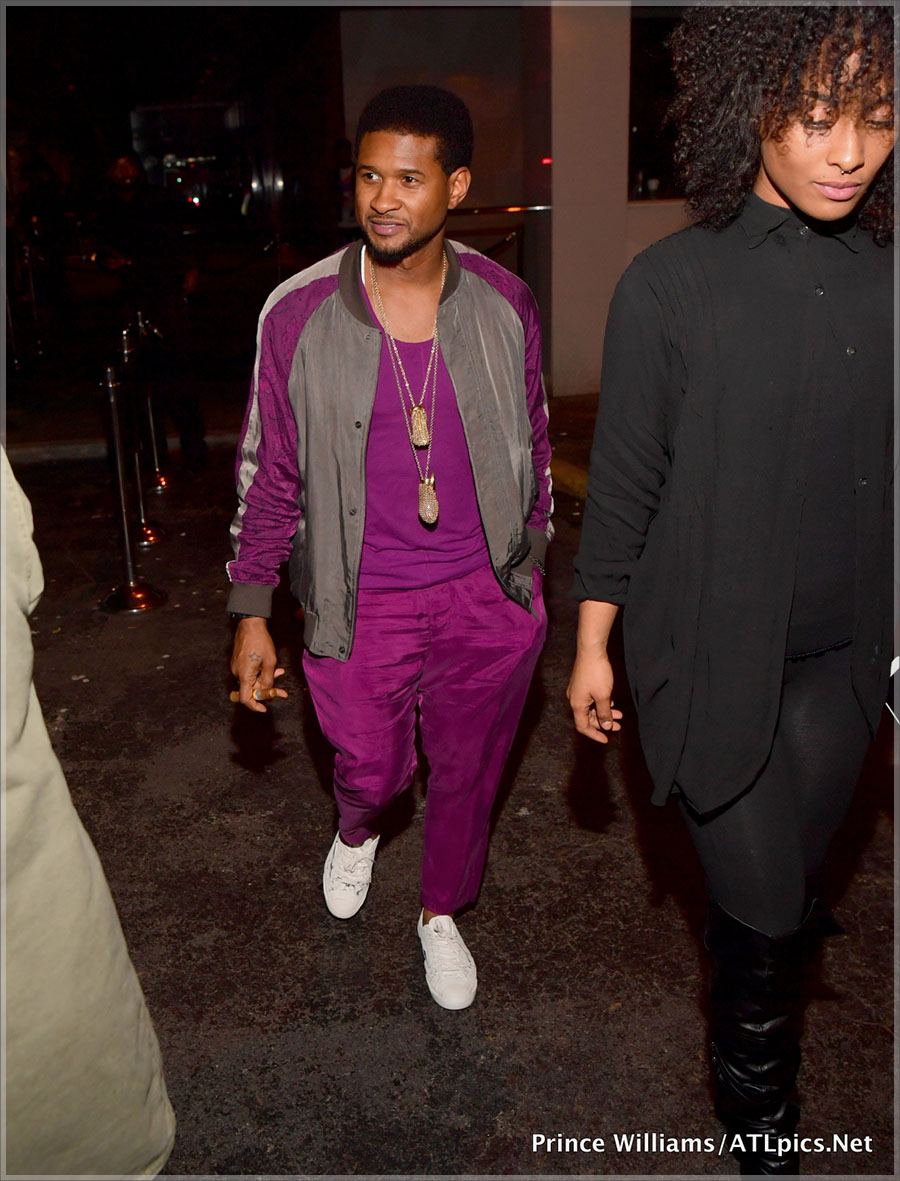 Usher took care to mention that the young lady with him was either a relative or a platonic friend (my spy can't remember which). Anyway, that's Usher's story and he's sticking to it. Usher and his wife, Grace Miguel Raymond, married in 2015. He was also married to stylist Tameka Foster for 2 years (2007-2009).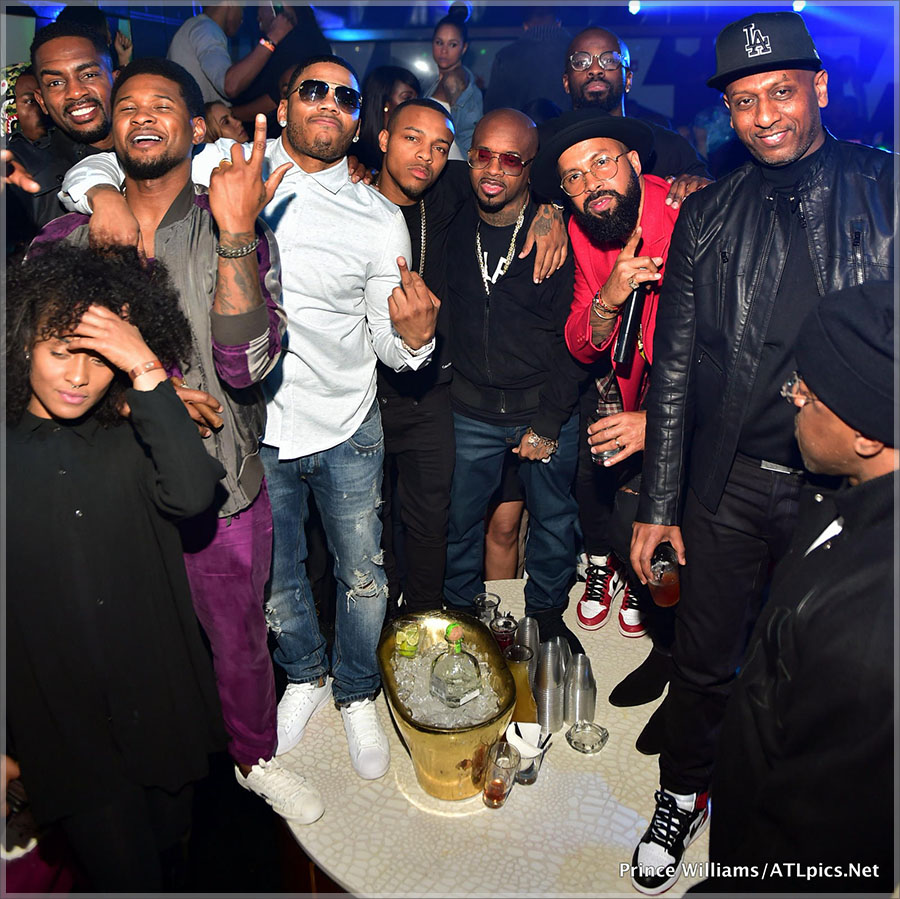 (L-R): Usher, Nelly, Bow Wow, JD, Kenny Burns, ALex Gidewon celebrate Ladies Night at the Gold Room.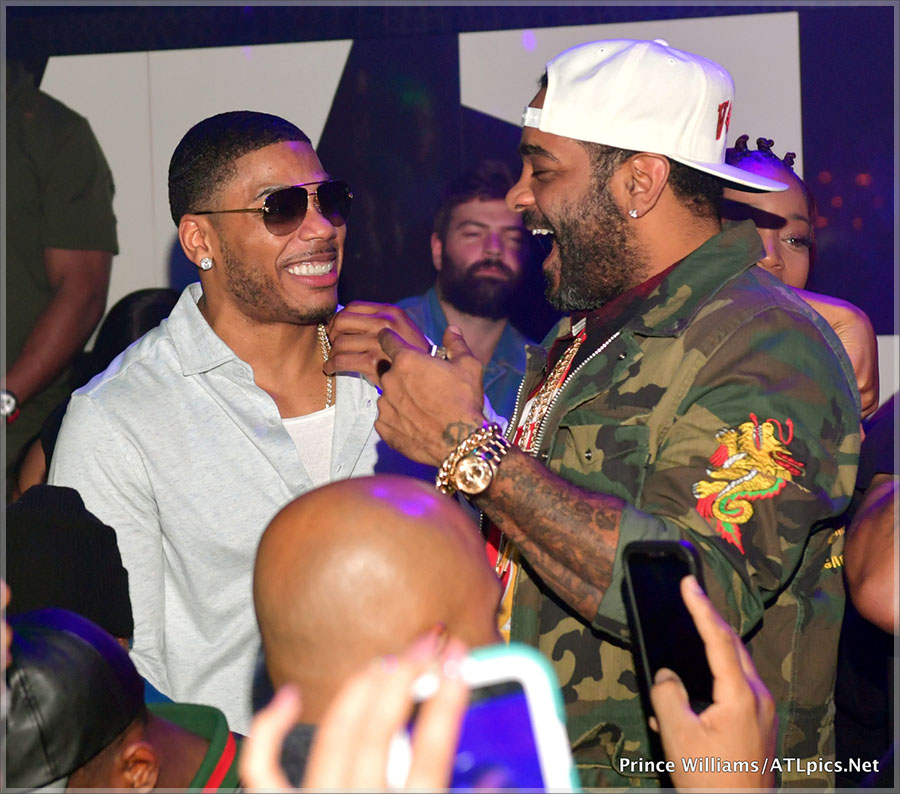 Rappers Nelly, left, and Jim Jones share a laugh at the Gold Room.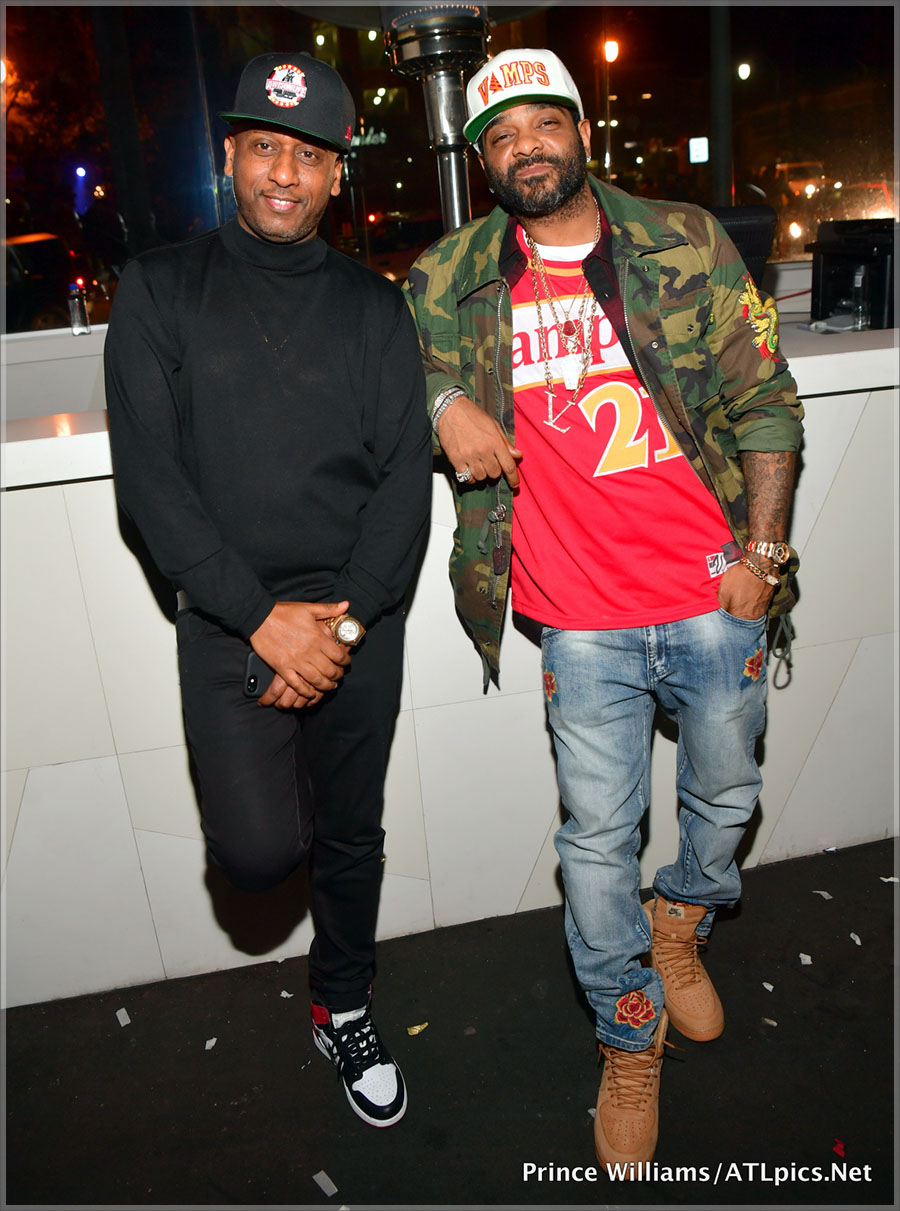 Club promoter Alex Gidewon, left, poses with New York MC Jim Jones.
Photos by Prince Williams/ATLPics.net