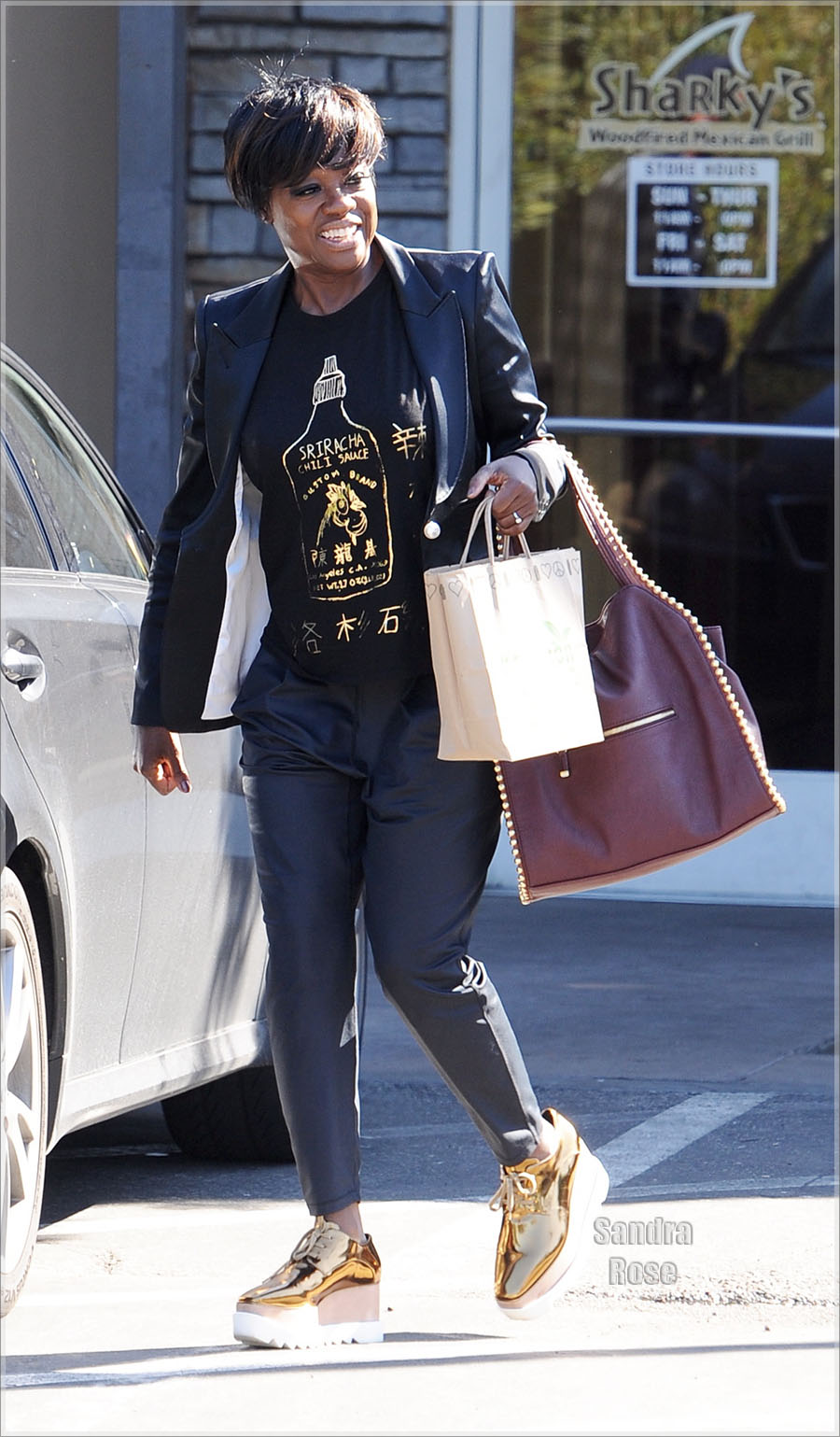 Oscar winner Viola Davis was all smiles as she grabbed a take out meal at Sharky's Mexican restaurant in Los Angeles on Tuesday. The 'Fences' star was seen wearing a pair of Stella McCartney Britt Gold Metallic Platform Derby Shoes (retail $975). Davis, 51, said she feels extremely "blessed" after growing up in a "rat-infested and condemned" apartment. "I was the kind of poor where I knew right away I had less than everyone around me," she recalled in the new issue of People magazine. "We had nothing… I cannot believe my life (now). I just can't. I'm so blessed."
Photos by Cousart/JFXimages/WENN.com
Sometimes it's hard to believe actress Meagan Good is a preacher's wife. She dresses like a walking Billboard, advertising her services as if she's single. Love her Louis Vuitton backpack.
Photos by WENN.com
Actresses Jennifer Lopez, left, and Jennifer Beals were guests on The View at the ABC studios in New York City on Tuesday.
Photos by WENN.com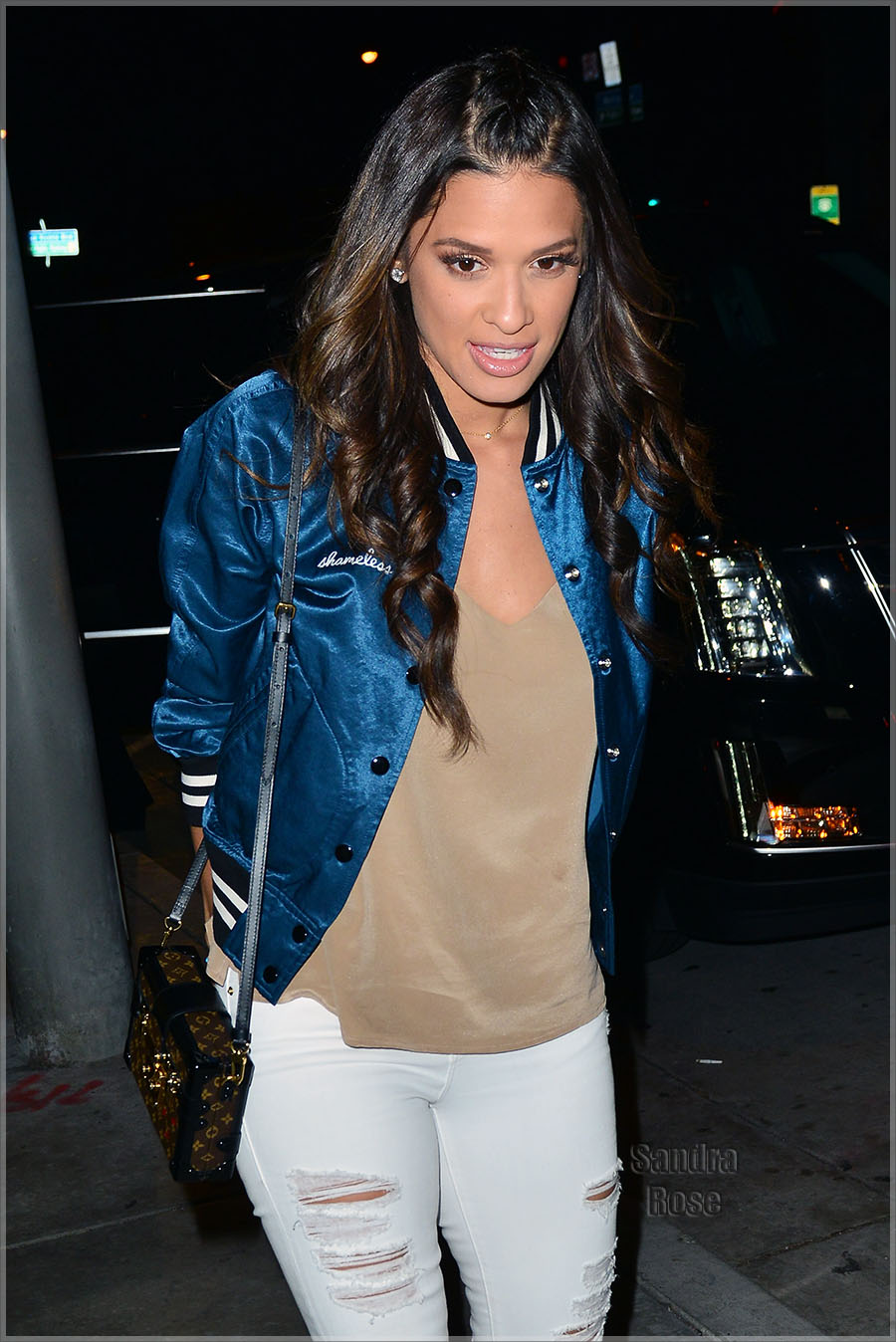 FOB Rocsi Diaz was spotted leaving Catch LA Seafood & Lounge in Los Angeles after dining alone.
Photo by WENN.com