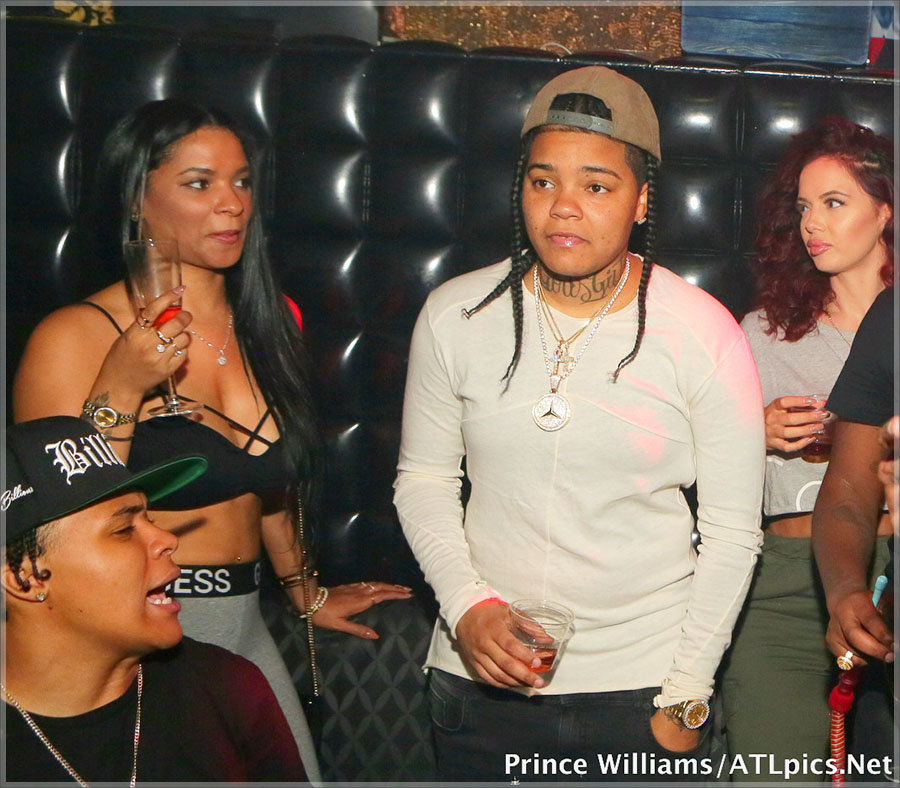 All eyes were on stud rapper Young M.A. as she hosted Medusa Lounge in Atlanta on Thursday night. Atlanta chicks are thirsty for fat pockets, regardless if you're a man or woman.
Also in the house was champion boxer Adrian Broner. The event was sponsored by party promoter @ObieThePromoter.
Photos by Prince Williams/ATLPics.net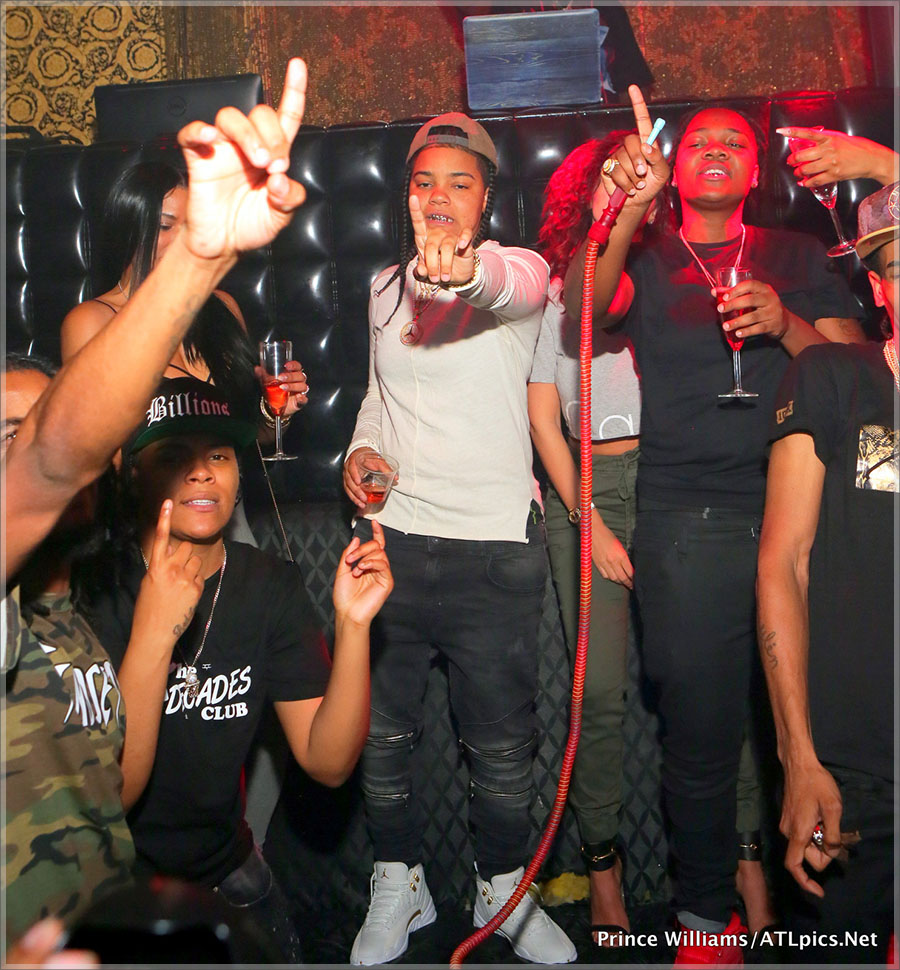 Young M.A. who was born Katorah Kasanova Marrero 24 years ago, is best known for her only hit song, the seductive summer anthem "Ooouuu". In a recent interview, M.A. said she isn't looking to get signed to a record label because she wants to keep at least 80% of her earnings from record sales. That makes sense.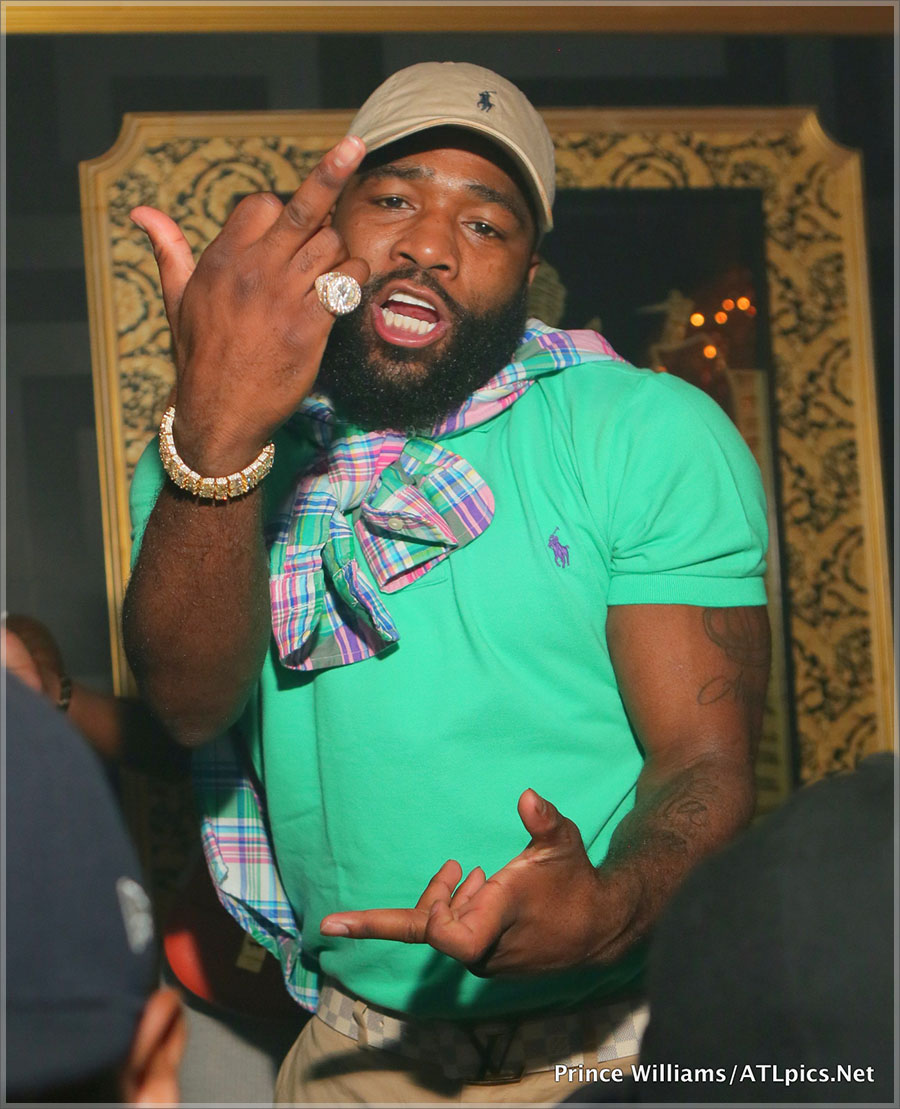 Adrien Broner, who is only 27, has 5 children to his name. It isn't clear if all the children are by the same woman (I doubt it). But by having all of his kids before age 30, Broner has satisfied God's commandment to multiply and replenish the earth with multiple women.
Photos by Prince Williams/ATLPics.net