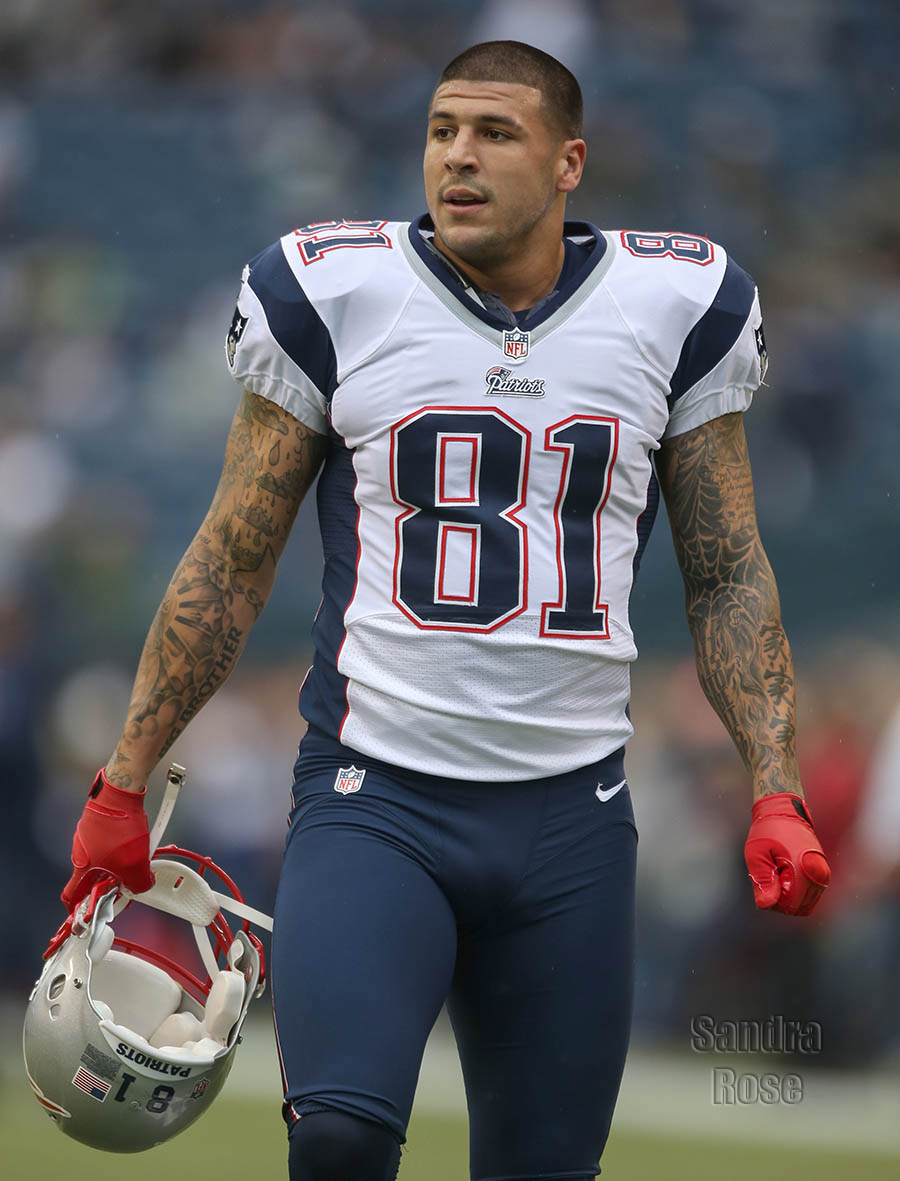 Former NFL star Aaron Hernandez apparently left a message when he took his own life in his cell at a maximum security prison in Shirley, Massachusetts early Wednesday.
According to CBS Boston affiliate WBZ, Hernandez, 27, scrawled a bible verse on his forehead in his own blood.
WBZ reports exclusively that Hernandez cut his finger and then scrawled the bible verse John 3:16 in his own blood on his forehead before hanging himself.
The full bible verse says "For God so loved the world that he gave his one and only Son, that whoever believes in him shall not perish but have eternal life."
There was also blood found on a wall inside Hernandez's cell.
Guards discovered his body hanging from a window at 3 a.m. He used a bed sheet to hang himself.
Investigators are also trying to determine if the the former New England Patriots tight end smoked marijuana in his cell before he died.
Last week, Hernandez was acquitted of murdering 2 men in Boston in 2012. He shed tears in the courtroom then blew a kiss to his fiancée, Shayanna Jenkins, and their 4-year-old daughter, Avielle.
Hernandez was serving a life sentence for the shooting death of semi-pro football player Odin Lloyd, who was dating Jenkins's sister.