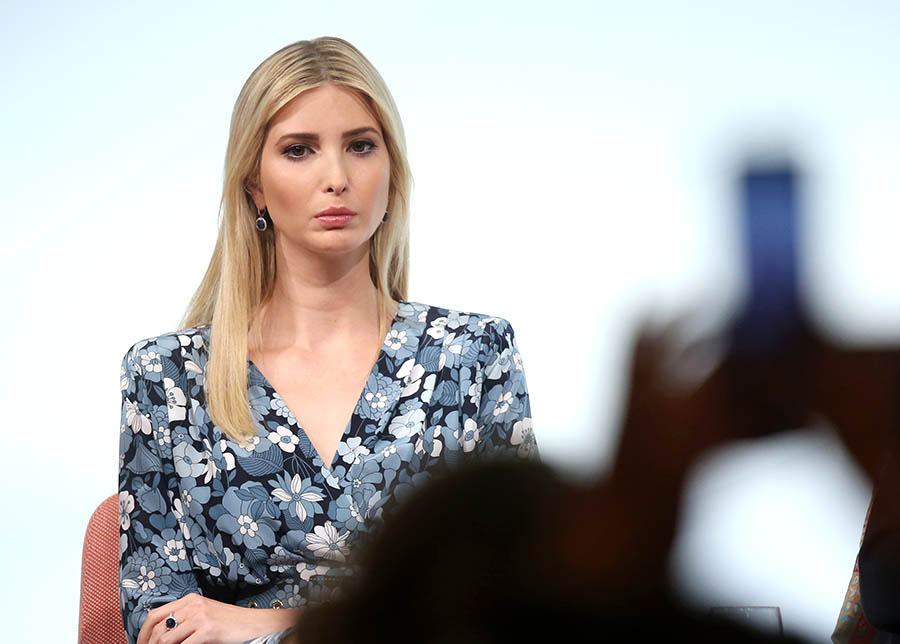 Ivanka Trump was among the visiting dignitaries at the W20 women's summit in Berlin, Germany on Tuesday. The 35-year-old mother-of-3 was booed after she praised her father, U.S. President Donald Trump, for advocating for women and children.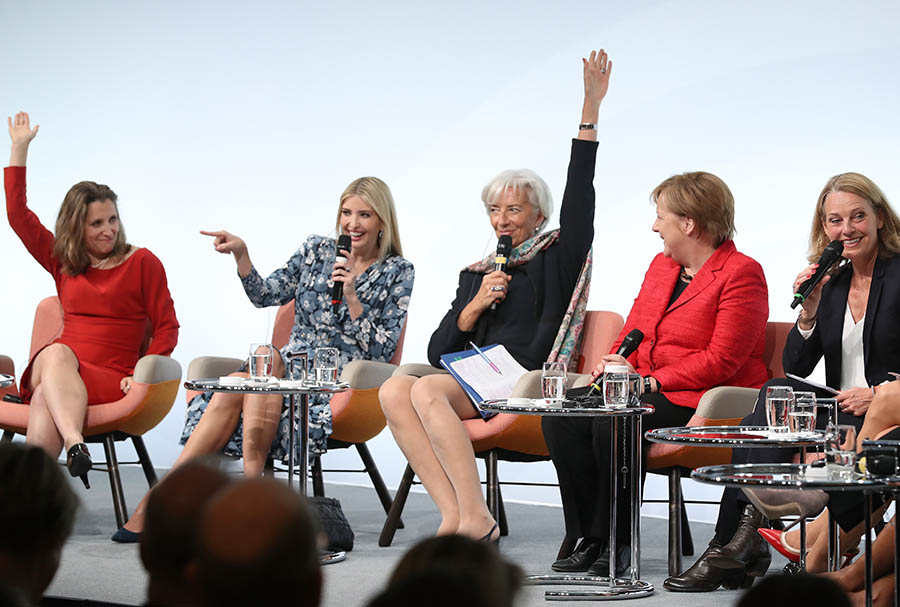 Ivanka was participating in a discussion panel at the women's empowerment forum alongside German Chancellor Angela Merkel when the audience began to boo.
Ivanka was booed after she said criticized the United States for not giving paid leave to women with children, then she said "I'm very, very proud of my father's advocacy."
She added: "[H]e's been a tremendous champion of supporting families and enabling them to thrive."
Also seated on the panel were (L-R) Canadian Minister of Foreign Affairs Chrystia Freeland, Trump, International Monetary Fund Director Christine Lagarde, Merkel, Queen Maxima of the Netherlands, and panel moderator Miriam Meckel.
Ivanka serves as an unpaid special advisor to her father. She occupies an office in the White House and she has her own staff. Ivanka graduated from the prestigious Wharton School at the University of Pennsylvania. She is fluent in French and she speaks a little German.
Photos by Sean Gallup/Getty Images