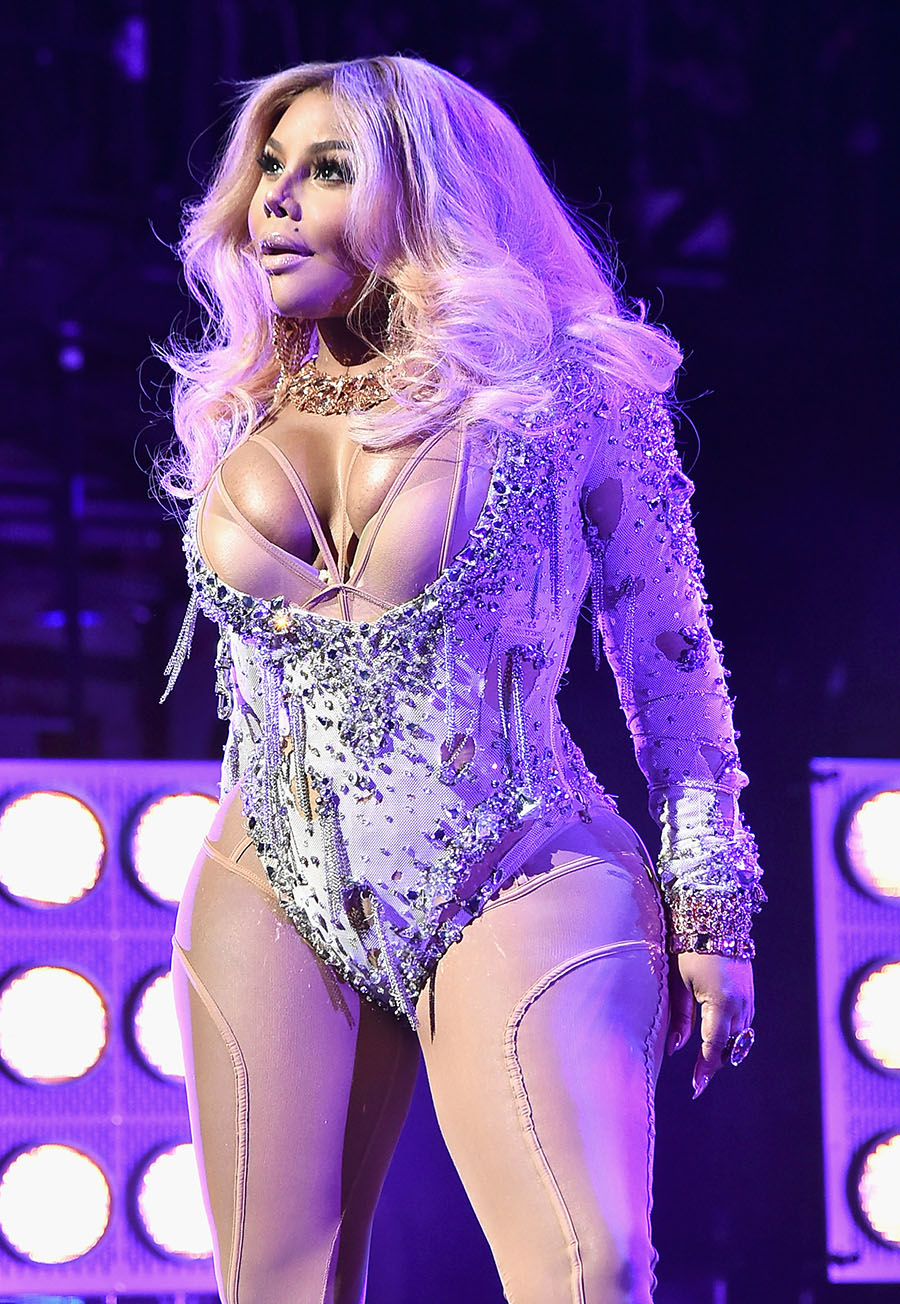 Rap icon Li'l Kim joined Sean "Puffy" Combs and the Bad Boy Records' All Stars at the New York premiere of the Bad Boy Reunion documentary at the Tribeca Film Festival in New York City on Thursday, April 27. Also performing at The 'Can't Stop, Won't Stop: The Bad Boy Story' premiere were Ma$e, Carl Thomas, Faith Evans and French Montana.
Photo by Theo Wargo/Getty Images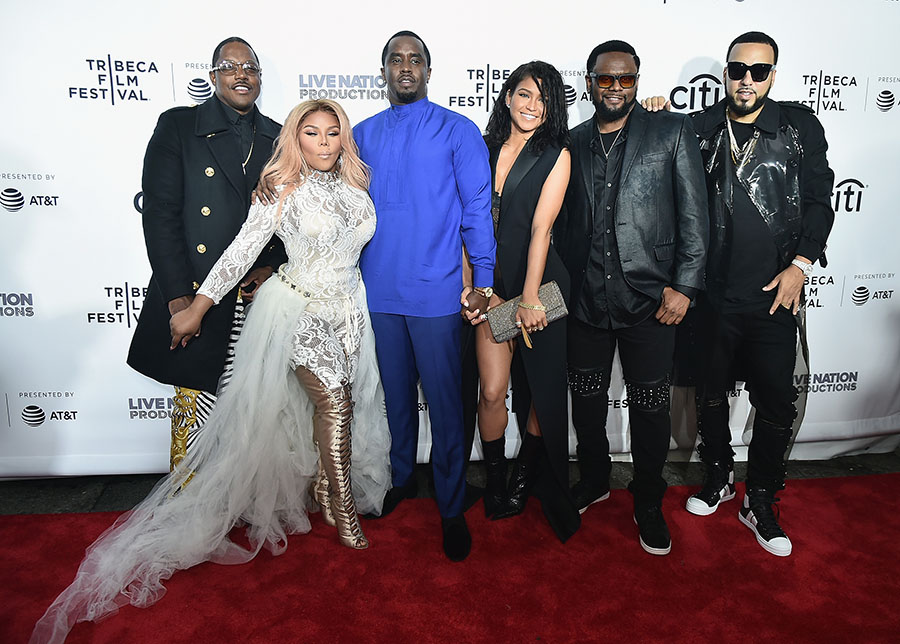 L-R: Ma$e, Li'l Kim, Sean Combs, Cassie Ventura, Carl Thomas, French Montana posed for photogs after the show.
Photo by Theo Wargo/Getty Images
Sean Combs' long-suffering concubine Cassie Ventura, left, and his baby mama Kim Porter, right, were both in attendance to lend their support to the love of their lives. You see, ladies: sharing means caring.
Photos by Theo Wargo/Getty Images