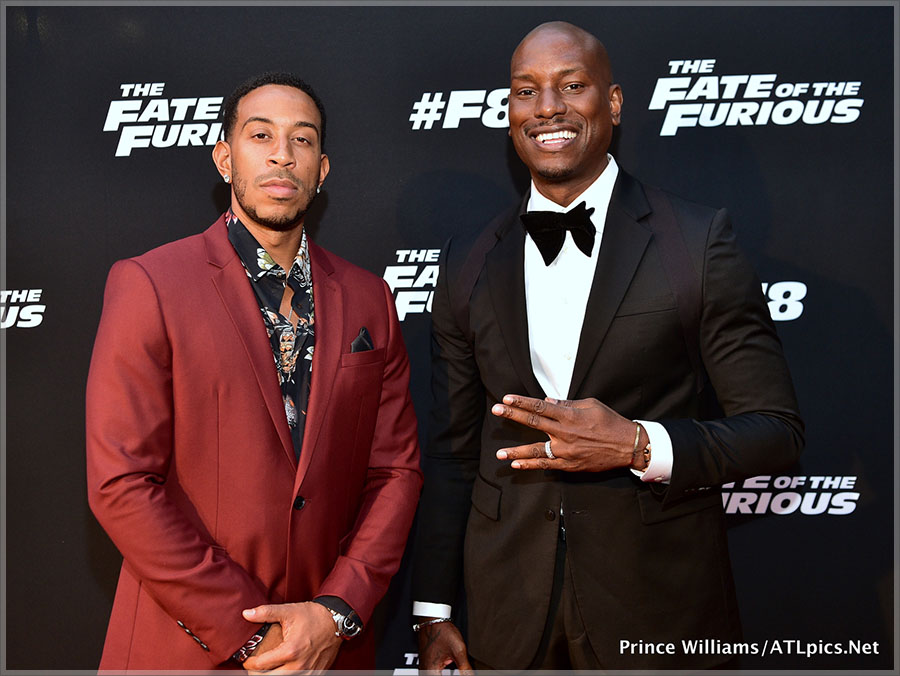 The South Coast premiere of "The Fate of The Furious", aka Fast & Furious 8, was held at SCAD Theater in Atlanta on Tuesday, April 4. The film's stars in attendance included Christopher "Ludacris" Bridges, left, and Tyrese "Chocolate Ty" Gibson.
The movie's other stars, Dwayne "The Rock" Johnson, Vin Diesel and Charlize Theron are currently over in Europe attending premieres and screenings.
Photos by Prince Williams/ATLPics.net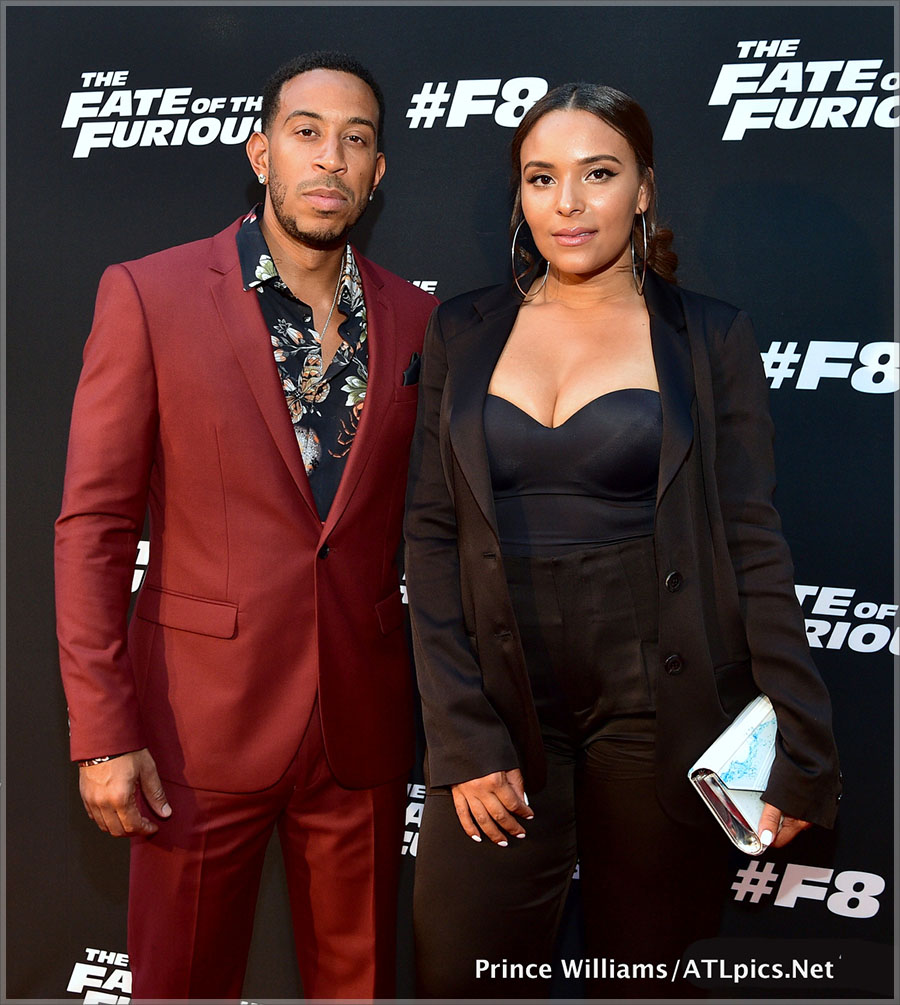 Ludacris and his lovely wife Eudoxie "Fab" Bridges looked happy together on the red carpet.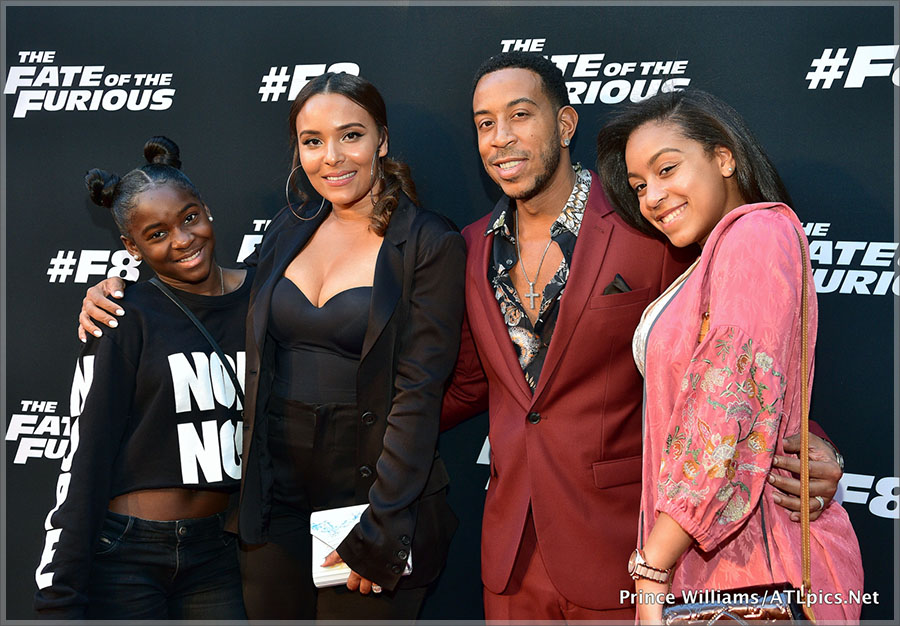 Luda and his wife posed with her sister, far left, and Luda's daughter Karma Bridges, far right. I often see Karma spending daddy's money at the upscale Phipps Plaza mall in the trendy Buckhead neighborhood of Atlanta.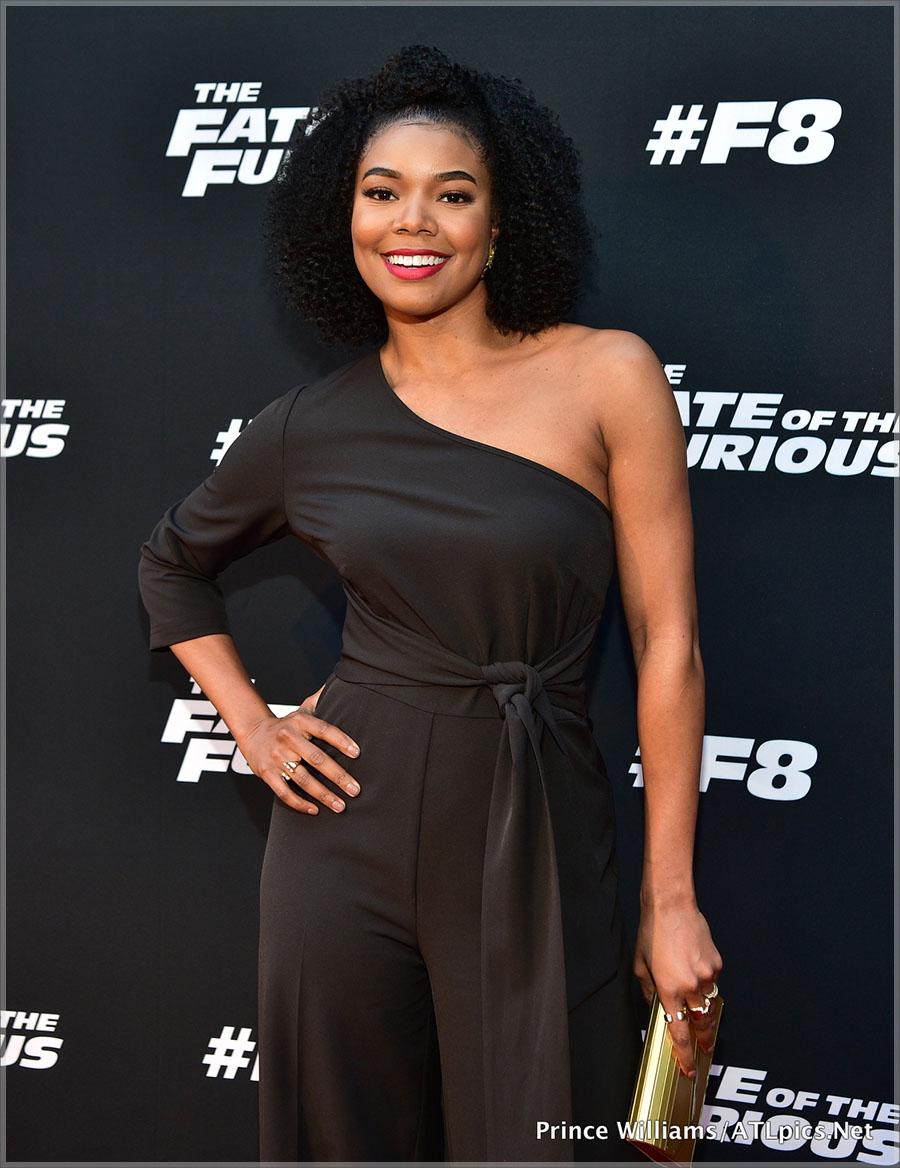 I'm not sure if Gabrielle Union was in the movie. But she was at the Atlanta premiere.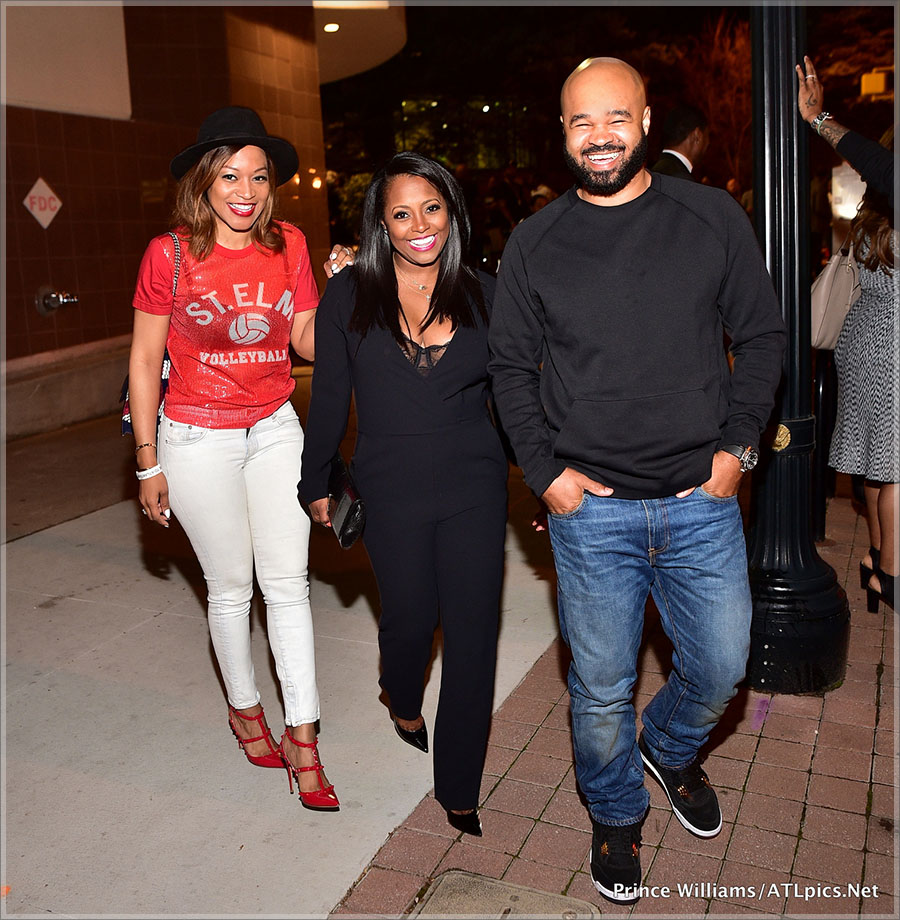 Socialite Monyetta Shaw, left, and actress Keshia Knight Pulliam, center, attended the event with Keshia's brother.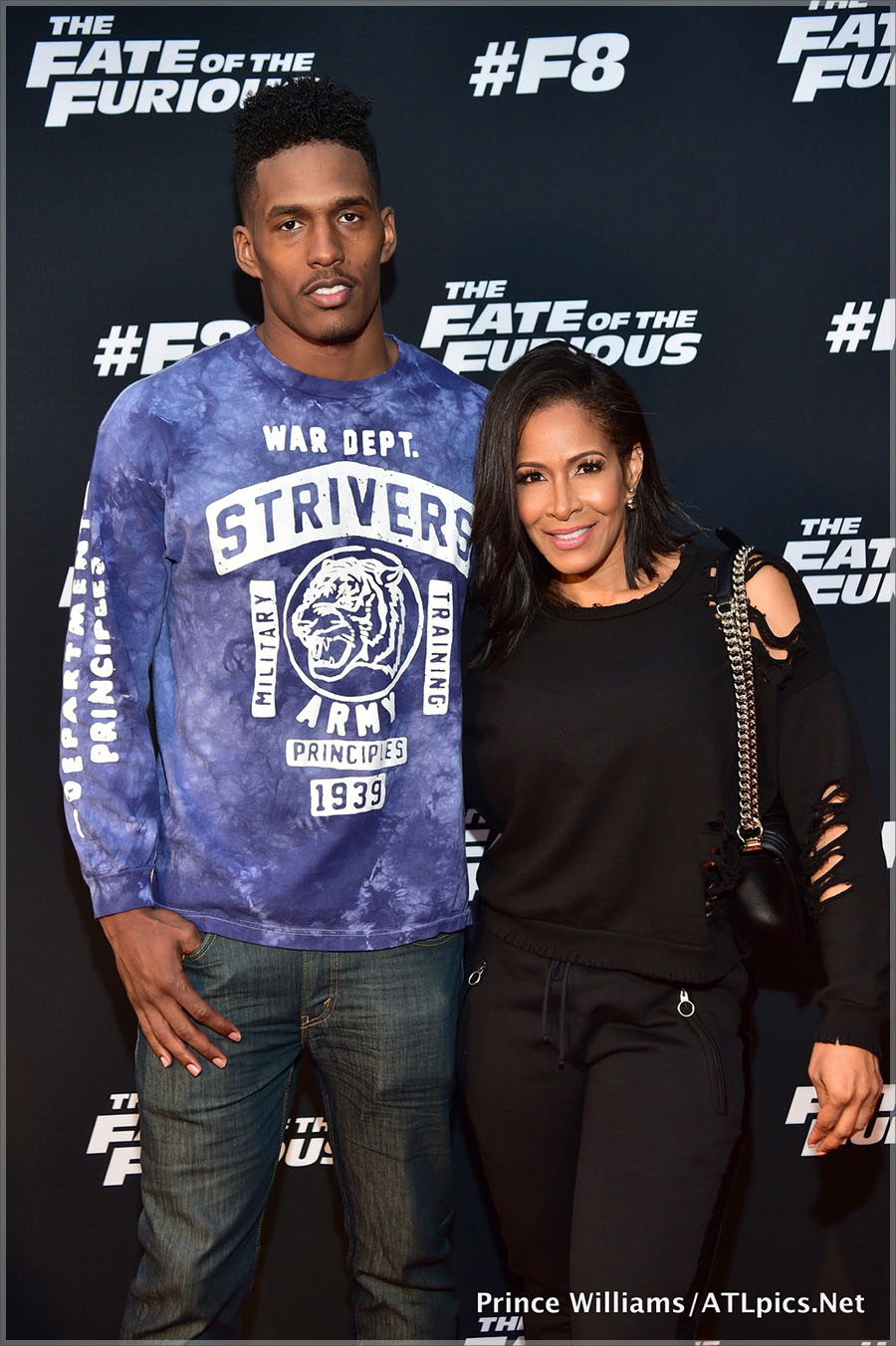 Reality TV star Sheree Whitfield attended the premiere with her handsome 20-year-old son, Kairo Whitfield, whose father is retired NFL player Bob Whitfield.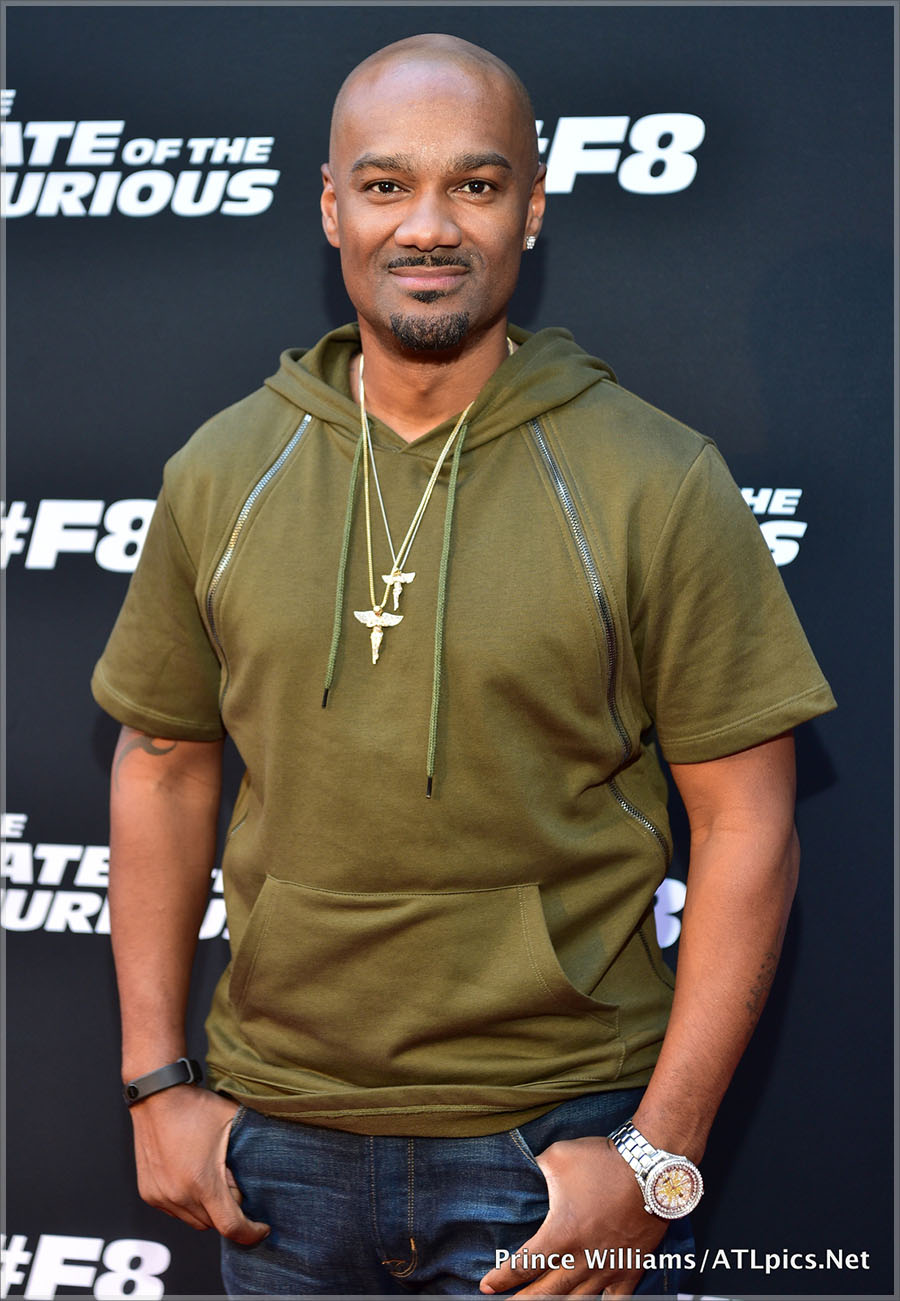 Keshia's ex-boyfriend Big Tigger was also in attendance.
The Fate of the Furious is set in New York City, where it returns to its street racing roots. If you recall, Vin Diesel and Dwayne Johnson got into it on and off the set because Johnson, who produced the movie, thought Diesel was disrespecting him by not showing up on set and keeping hundreds of crew and cast waiting.
Fed up, Johnson posted on Instagram: "This is my final week of shooting #FastAndFurious8. There's no other franchise that gets my blood boiling more than this one… When you watch this movie next April and it seems like I'm not acting in some of these scenes and my blood is legit boiling – you're right."
Afterwards, Diesel and Johnson met in a closed door meeting to iron out their differences.
Photos by Prince Williams/ATLPics.net