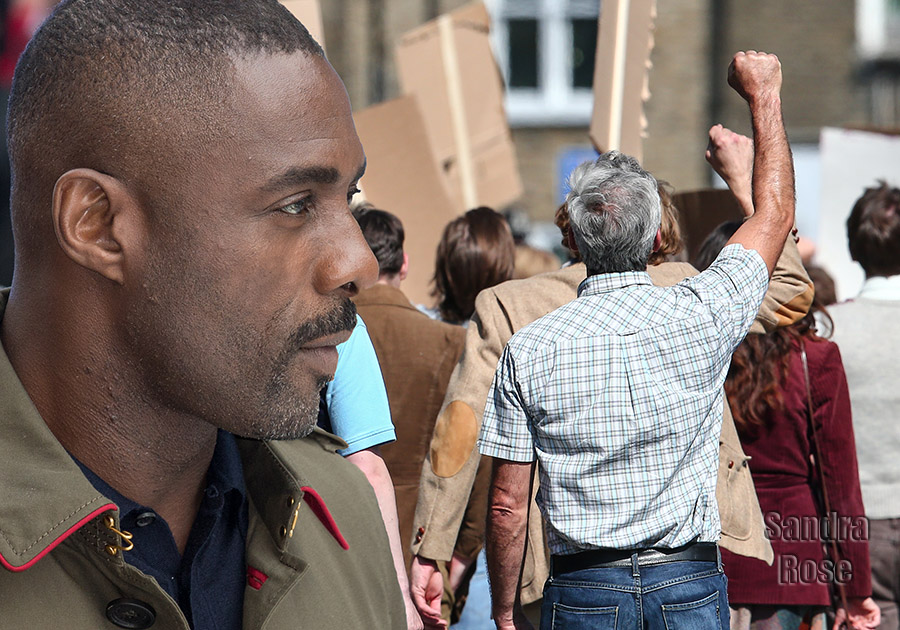 Actor Idris Elba slammed the British government for cutting free housing benefits to young people aged 18 to 21.
The 'Luther' star gave an expletive-laden speech criticizing the cuts that stop out-of-work young adults from automatically receiving benefits which came into effect in April.
The 44-year-old Brit spoke out at a protest event organized by housing and homelessness charity Shelter at London's Islington Assembly Hall in north London on Tuesday.
"It's 2017, there's 850 people here tonight but there's like at least 1,000 men and women on the streets tonight," said Elba, who added "That's f-ckery,"
He continued, "We have one of the strongest currencies in the world, why do we have 60,000 women and single mothers homeless that's f-ckery, that's bullsh-t."
Elba pointed out that "The Government is trying to take away housing allowances from 18 to 21 year olds. Seriously man. No one should be homeless it's f-cking bullsh-t."
Homelessness in America far exceeds the homeless problem in London, where homeless people are treated far better than in the U.S.
Young people in the U.S. must fend for themselves when it comes to benefits and housing for the out-of-work.
But Britain's new Universal Credit (state benefits) regulations state that out of work 18 to 21 year olds will no longer have automatic access to housing benefit.
The sell-out gig, which featured rapper Skepta performing live, raised more than $37,400 for Shelter for young people.