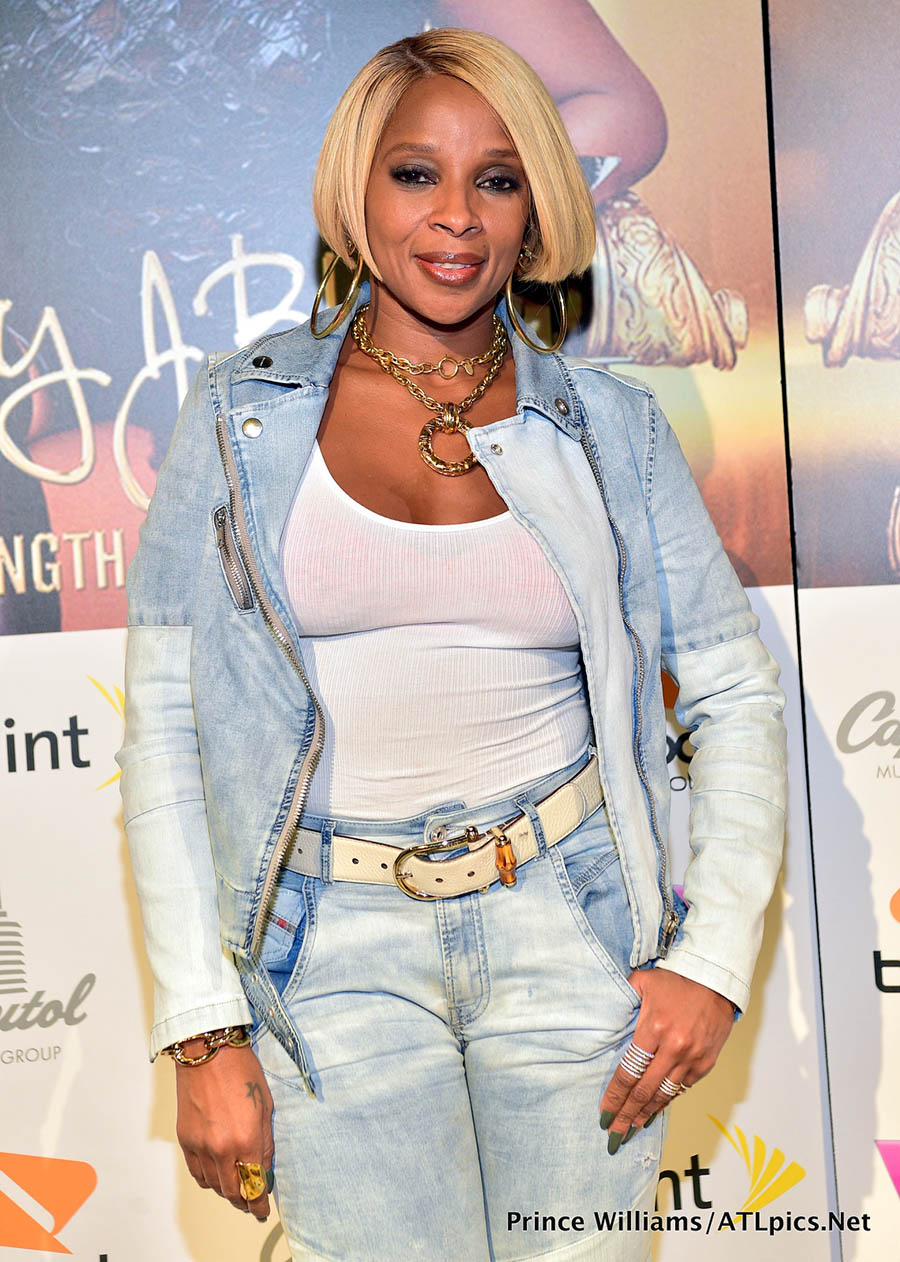 R&B songstress Mary J. Blige was in Atlanta on Wednesday promoting her new album Strength Of A Woman. V-103 midday jock Big Tigger hosted a screening of the short film "Strength Of A Woman" at the Scad Theater.
Photo by Prince Williams/ATLPics.net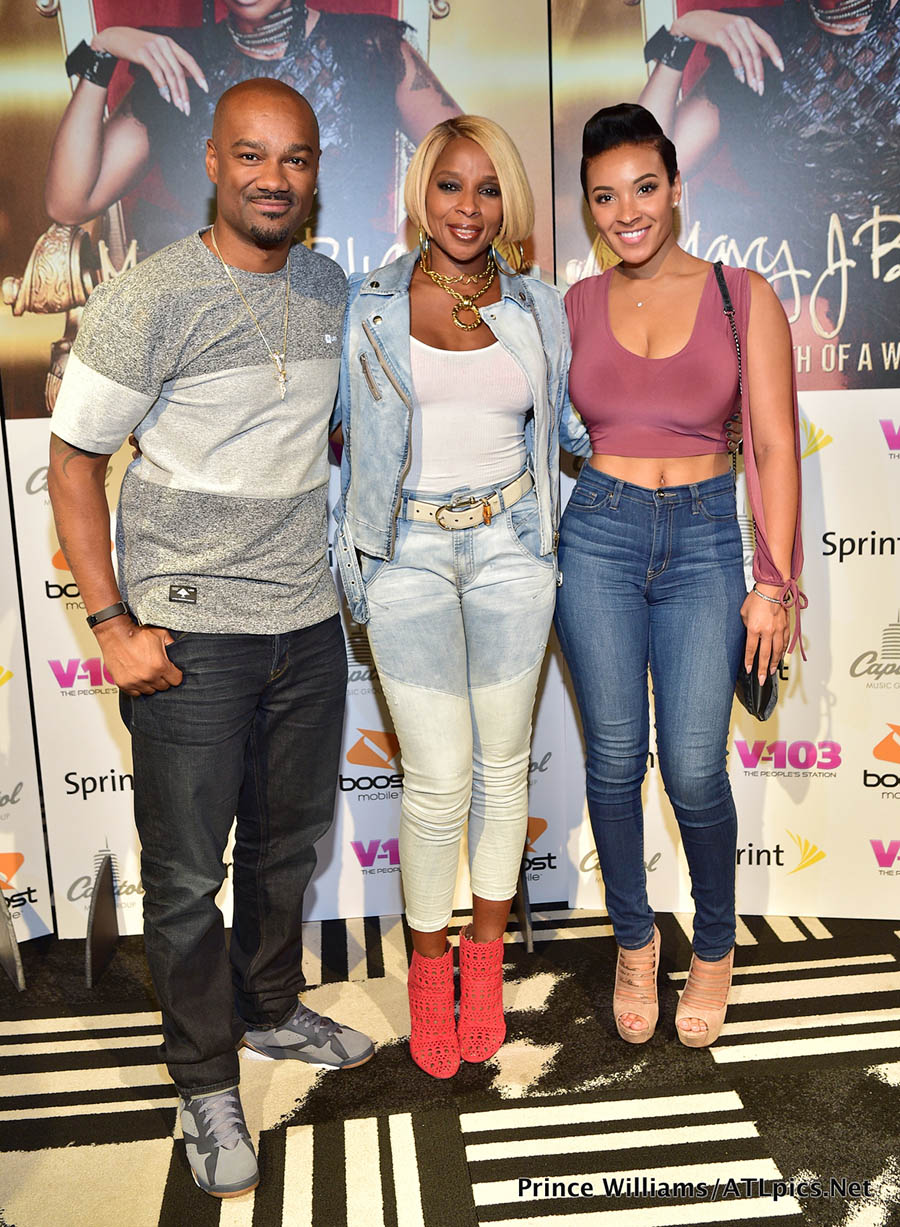 Afterwards, Mary discussed her real life drama that influenced the songs on the album. The event was sponsored By V-103. Pictured above are Big Tigger, left, Mary, center, and Tigger's current girlfriend. Sorry, I don't know her name.
Photos by Prince Williams/ATLPics.net