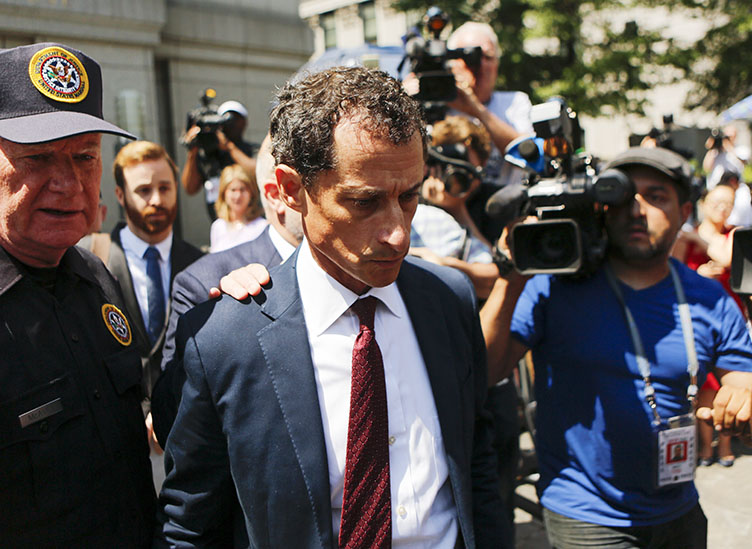 Former Democratic Congressman Anthony Weiner's spectacular fall from grace ended in a New York courtroom today. Weiner, 52, pled guilty to federal charges of transmitting sexual material to a minor and could face a long prison term.
Weiner, who resigned from Congress over a prior sexting scandal, also pled guilty to a federal obscenity charge. Weiner was charged with sending a series of sexually explicit pictures and messages to a 15-year-old North Carolina girl last year.
The ensuing investigation into that sordid case entangled Democratic candidate Hillary Clinton in the case after federal investigators found Clinton's classified emails on Weiner's laptop.
Weiner broke down in tears when the judge asked him to describe what he had done to the girl in open court on Friday.
"I engaged in obscene communications with this teenager," said Weiner, his voice shaking and his body trembling, according to the NY TImes. He said the communications "included sharing explicit images and encouraging her to engage in sexually explicit conduct."
Weiner was ordered to register as a sex offender where he works and lives, and he faces up to 10 years in prison when he is sentenced on Sept. 8.
In related news, Weiner's wife, Huma Abedin -- Clinton's trusted aide -- filed for divorce, the NY Post reported on Friday.
Photo by Eduardo Munoz Alvarez/Getty Images