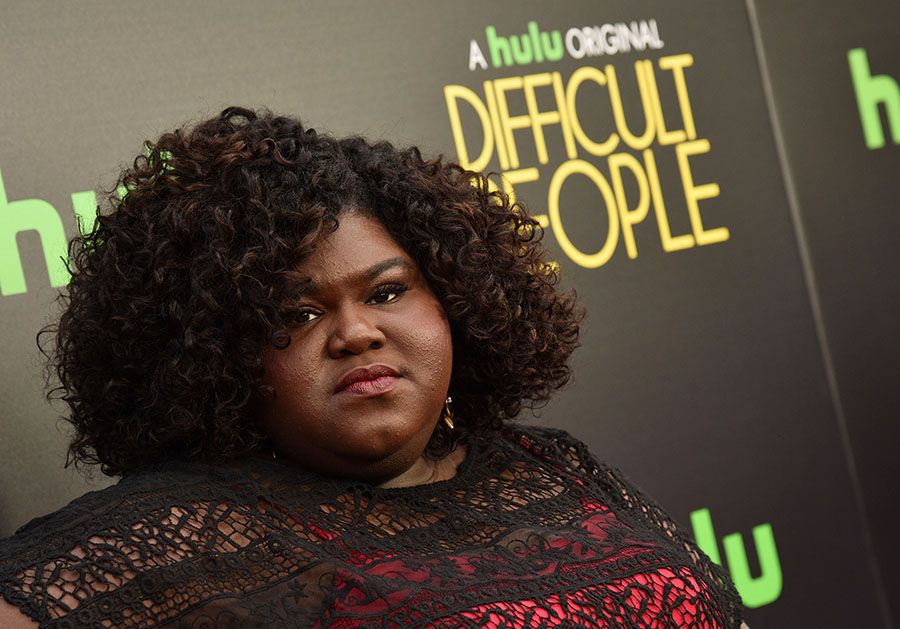 Empire star Gabourey Sidibe says her race and her weight may have caused racist sales reps to discriminate against her in high end boutiques.
The 34-year-old actress, who gained overnight fame in Lee Daniels' film Precious, says a saleswoman in a Chanel store in Chicago shooed her away from a counter while she shopped for shades.
"She greeted me, but the look on her face told me that she thought I was lost," she wrote in an essay for Lena Dunham's Lenny Letter. "I had been at her display for less than a minute, and she was literally directing me to another store."
Gabourey wrote that the woman's attitude changed when other sales reps in the store recognized her.
"All of a sudden, the woman who had pointed me out of the store let me know that even though they didn't have eyeglasses, the shades they carried actually doubled as eyeglass frames, so I should take a look at the shades I'd come to look at in the first place. Just like that, I went from being an inconvenience to a customer."
She ended up purchasing 2 Chanel sandals (one for her co-star Taraji P. Henson) and 2 pairs of sunglasses.
A similar incident occurred at a Dior counter in New York, where a salesperson "literally took a [lip] gloss out of my hand".
Gabourey feared that her weight may have played a role in the mistreatment she received at Chanel and Dior.
"I suspect it's because I'm black, but it could also be because I'm fat. Maybe my whole life, every time I thought someone was being racist, they were actually mistreating me because I'm fat. That sucks too. That's not O.K.," she wrote.
A Chanel spokesperson has since issued an apology to the actress.
Photo by Bryan Bedder/Getty Images