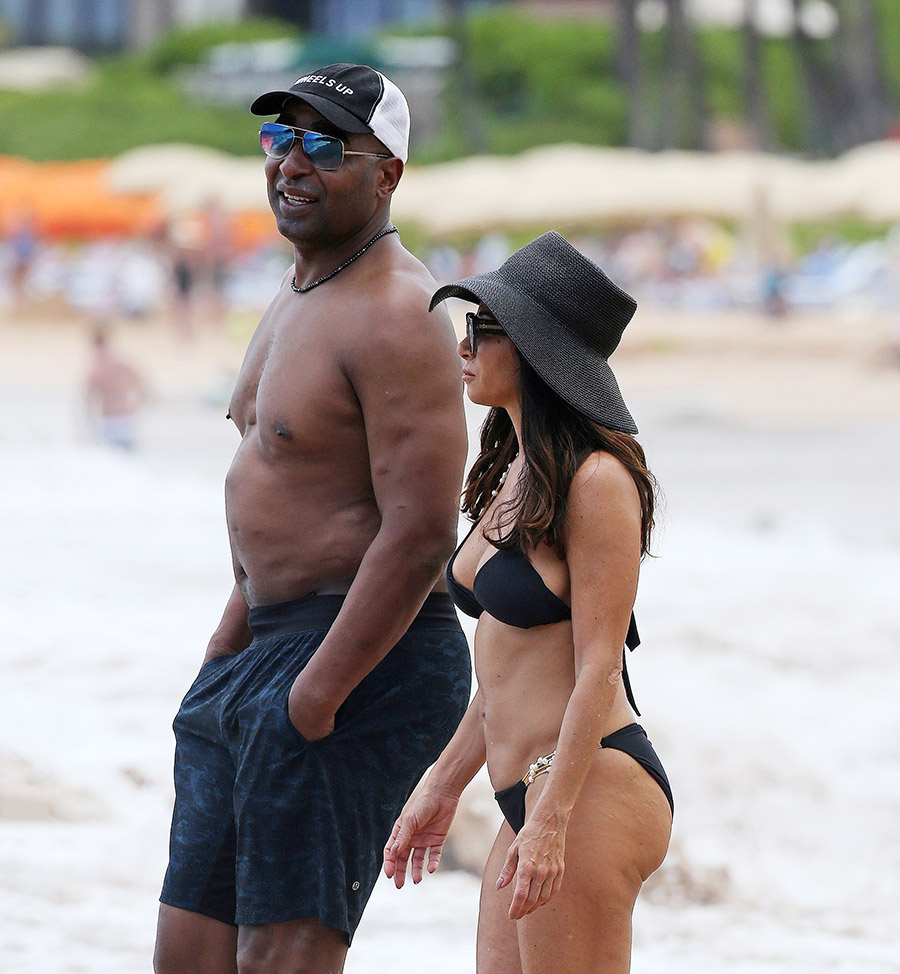 A loyal reader emailed Sandrarose.com to say the LSLH woman seen vacationing in Hawaii with retired NFL star Cris Carter is not Melanie Carter, his nubian wife of 27 years.
My reader was adamant that the woman was Mr. Carter's "side piece". Apparently, Mr. Carter is experiencing a midlife crisis at age 51.
Men are naturally wired to be attracted to the younger female species for the purpose of procreation and populating the earth.
My loyal reader writes:
"That is NOT his wife he is with him in Maui!!!!! That is his side piece!!!!!!!! Please remove Melanie Carter name. His wife is a personal friend of mine!!!

I repeat, THAT IS NOT MELANIE CARTER. Melanie Carter is a BEAUTIFUL black woman!!!

Here is a picture of his beautiful wife, Melanie Carter. That lady on the picture is NOT his wife! That's his side piece! PLEASE remove my girlfriend's name immediately!!!! Thank you....
Vacation photo by BACKGRID