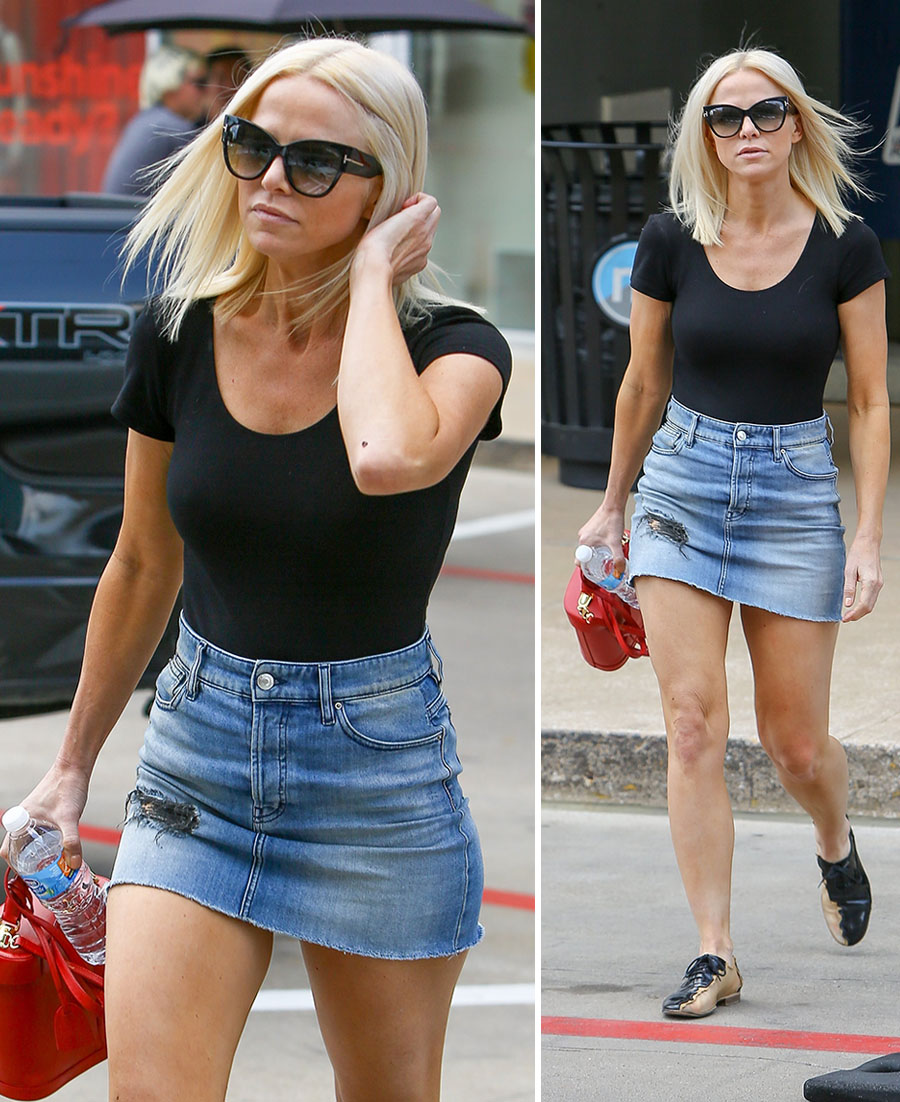 Tiger Woods' current girlfriend Kristin Smith remained in Dallas, Texas after her boyfriend's humiliating DUI arrest in Florida on Memorial Day. Smith was spotted tearing the mall up near her home in Dallas on Wednesday.
The blond mother-of-one refused to answer any questions about Tiger's DUI arrest and whether or not she will be flying to Florida to be by his side.
Woods, 41, was alone when a Jupiter police officer rolled up on him while he slept in his 2015 Mercedes SUV at 3 a.m. Monday.
Dashcam video from a patrol unit shows Woods failing a roadside sobriety test. Woods blew a 0.00 on a Breathalyzer test proving he had not been drinking. The video went viral after it was released by the Jupiter Police Department on Wednesday evening.
Woods released a statement on Monday saying he accidentally mixed up his prescription medications.
Woods has remained at his Jupiter Island mansion since his arrest.
Photos by Shady/Backgrid