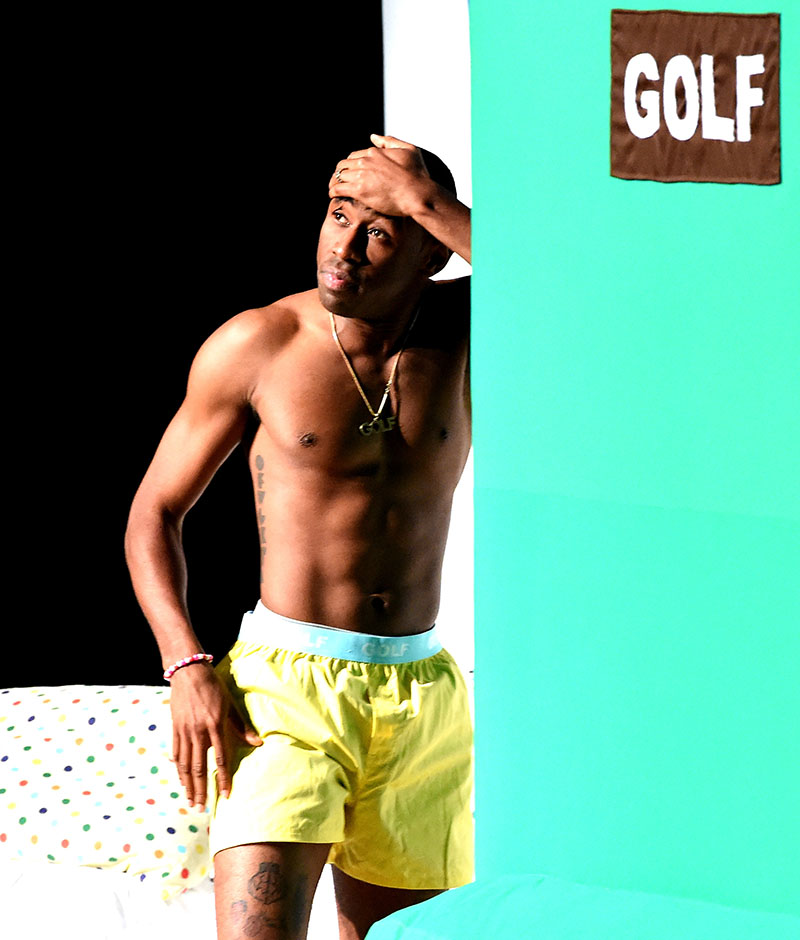 Hip hop is back. Designer/hip hop artist Tyler, The Creator released his 5th studio album, Flower Boy, on Thursday. His track "Aint Got Time" is burning up the airwaves.
All tracks on Flower Boy are written and produced by Tyler. Most noticeably the rapper comes out as gay on this project. The 26-year-old disappointed his black gay fans when he expressed his sexual preference for white boys.
"Hopefully when you listen to it you're on a long drive or plane ride or bike, not looking at your phone or talking to anyone," he tweeted thursday.
Photos: Getty Images