Atlanta's LGBT community turned out in force for the Atlanta premiere of Girls Trip, starring Jada Pinkett Smith, left, and Regina Hall.
Photo by Prince Williams/ATLPics.net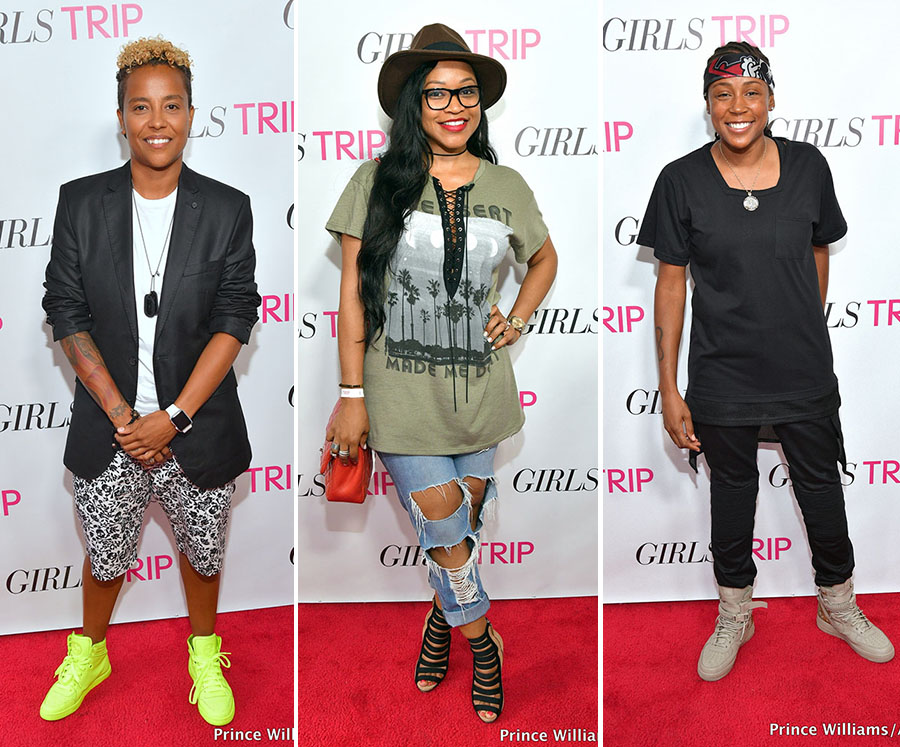 Gays and lesbians represented at the premiere. Most notably, Miss Pinkett (bisexual) and Ms. Hall (bisexual); reality star Dice Dixon, left, and her ex Gocha Hawkins (salon owner and former reality star); Monyetta Shaw (bisexual), pictured center, DJ M (lesbian party promoter and LHHATL cast member), pictured right, Bambi Benson (bisexual), Sheree Whitfield (bisexual), and Derek J (salon owner and former reality star).
In Girls Trip, four lifelong friends travel to New Orleans to rekindle their lost dreams. Once there, they discover their wild sides and lesbian tendencies. The film's tag lines are "Forgive us in advance for this wild weekend" and "You'll be glad you came".
Girls Trip was directed by Malcolm D. Lee and produced by Will Packer on a $28 million budget. Lee is the cousin of director/filmmaker Spike Lee.