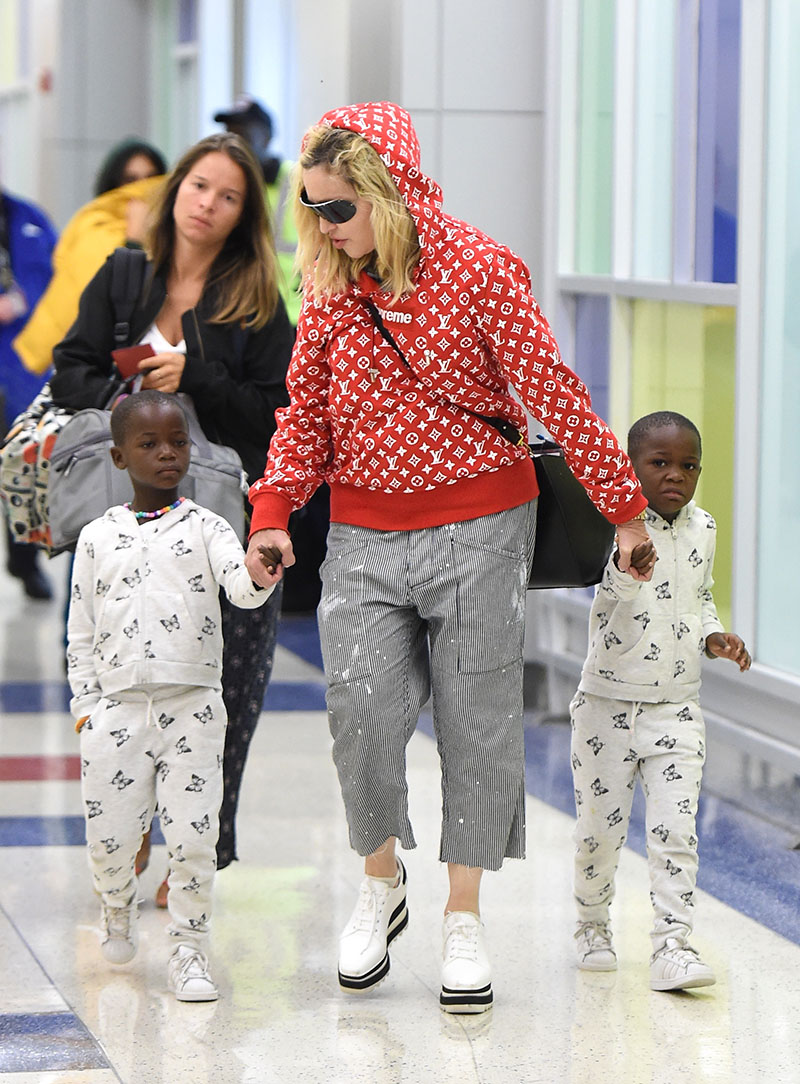 Pop queen Madonna was spotted arriving back in NYC with her twins Estere and Stelle, after celebrating her 59th birthday with her children Mercy James, David Banda Rocko and Lourdes. She wore a trendy Louis Vuitton X Supreme hoodie and Stella McCartney platform loafers.
Photo by BACKGRID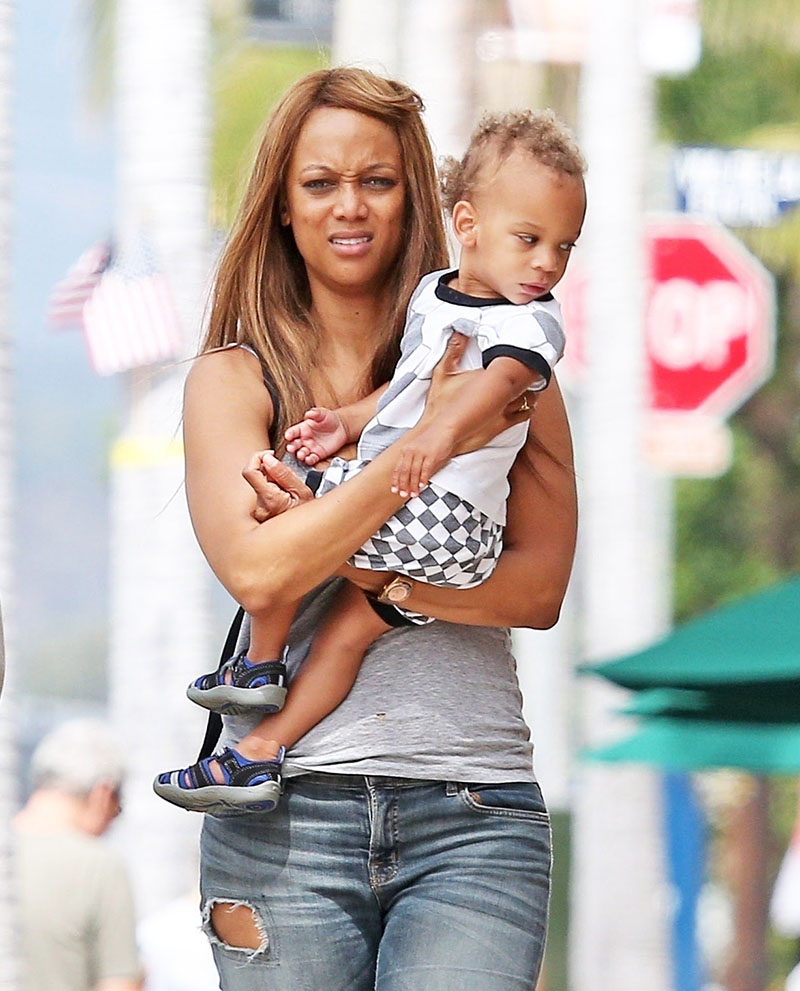 Media queen Tyra Banks took her toddler son York Banks Asla out for a Sunday stroll after having breakfast with friends. Tyra chatted with friends while keeping a watchful eye on her toddler, who enjoyed exploring his environment. Tyra, 43, and her life partner, photographer Erik Asla commissioned a surrogate to carry York. A source tells Life & Style that a second baby may soon be on the way.
Photo by RAAK / CMaidana / BACKGRID
Singer Robin Thicke, 40, and his pregnant fiancée April Love, 22, enjoy the beautiful sunshine while on holiday in Honolulu, Hawaii. April recently announced her pregnancy via social media while on vacation and is 3 months along. The loved up couple were accompanied by Robin's son from his first marriage to actress Paula Patton.
Photo by Pularazzi / FlightRisk / Crocky / BACKGRID
Brandon Jenner's daughter, Eva James Jenner, 2, seems to be confused by her grandfather, Bruce "Caitlyn" Jenner, 67, who chats it up with his son Brandon after grabbing breakfast on Monday. Brandon put Eva down as she quietly explored her environment while the two men chat.
Photo by BENS / BACKGRID