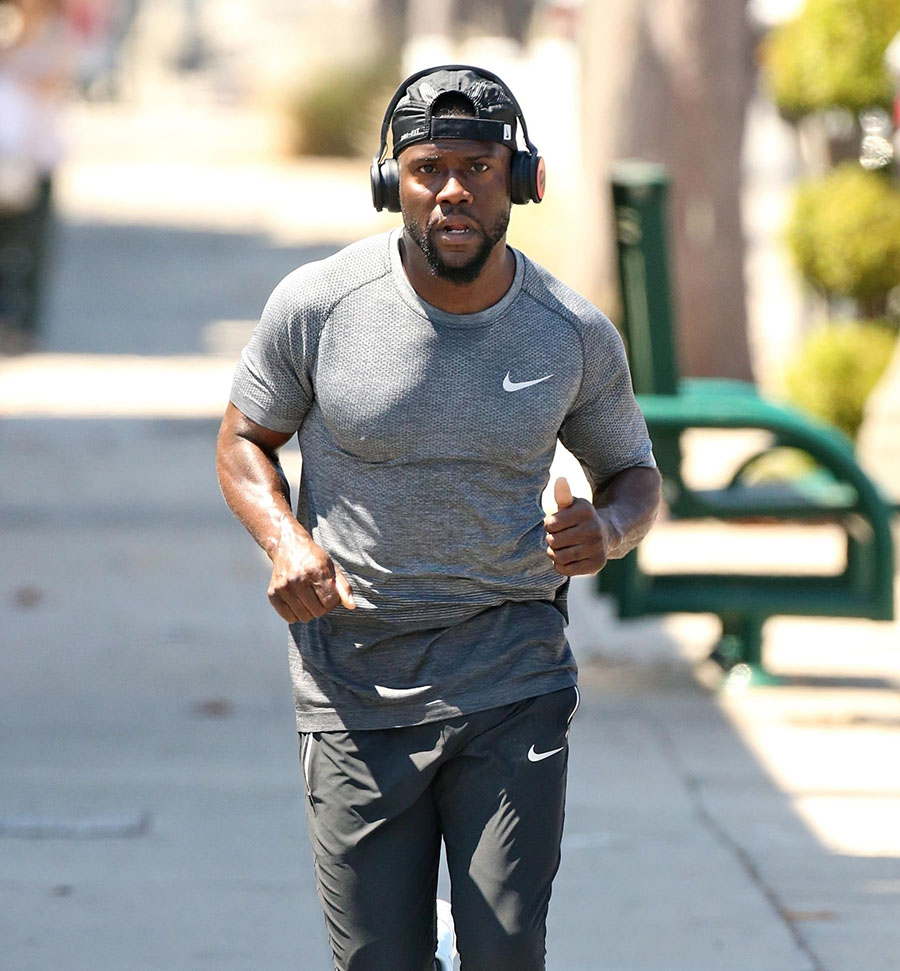 Comedian Kevin Hart responded to the public backlash against his current wife who blamed his ex-wife for spreading rumors that she broke up his unhappy home. In a series of videos posted to his Instagram Story on Monday, Hart, 38, told his fans that he "can't even be shocked anymore" by what he hears about his home life.
Over the weekend, his pregnant wife, Eniko Hart, 33, accused his messy ex-wife, Torrei Hart, 39, of spreading false homewrecking rumors about her.
As you know, black women hold a very dim view of homewreckers because that's how so many of them lost their men.
She wrote that the rumors were:
"spread from her years ago, because she wanted to play the 'victim' and not own up to her wrongdoing as well… singled me out as the mistress because we stuck… knowing damn well there were way other women during their marriage."
To keep the story going, Torrei, pictured above left, spoke to gossip webloid TMZ.com on Monday and seemingly accused Kevin of cheating on her by saying "numbers don't lie".
On his Instagram story on Monday evening, Kevin addressed the gossip mongering without defending either of the women in his life.
"That moment when you meet somebody on the street who knows more about your life than you. Huh? Huh?! But... huh?!" he said. "Gonna be honest with you people, I'm at a point where I can't even be shocked anymore. All I do is laugh, man. I had a person tell me what they thought was factual information about me while they were talking to me... Huh?!"
He went on to explain that he had opened up about his life "into great detail" in his 2017 memoir I Can't Make This Up: Life Lessons and on his stand-up comedy tour, asking viewers, "(Is that) still not enough? No? That's not enough!?"
He concluded by promising he would use the new drama as material for his next stand-up comedy show.
"That's what I love about stand up comedy man, you got that microphone, you got that stage, you take advantage of it," he said. "This next hour will be my best hour yet 'cause moments like this act as nothing but material for your boy."
Kevin and Torrei share 2 children, a daughter Heaven and son Hendrix. They filed for divorce in 2010 and it was finalized in 2011. He married Eniko in August 2016 after a long courtship and she quickly got pregnant with their first child together.
The new allegations come just weeks after the funnyman was accused of cheating on Eniko after he was spotted cozying up to an escort in the back of a car in Miami. He called the claims "absolutely not true".
<
Photo by WAGO / BACKGRID