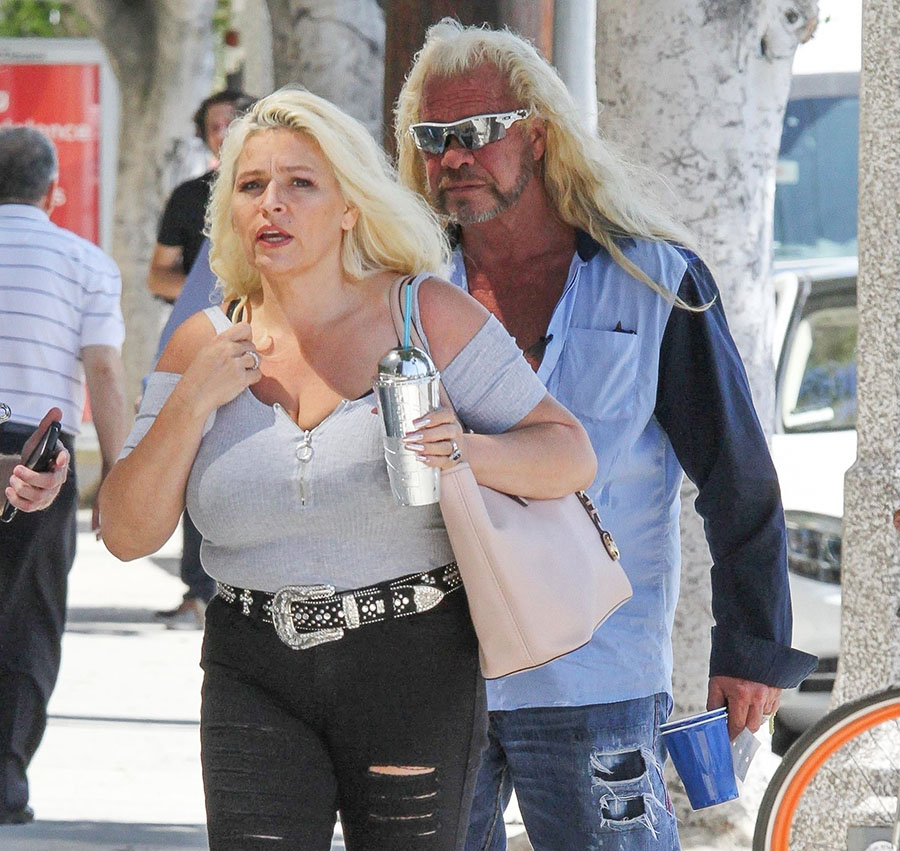 Beth Chapman, wife of Duane Chapman, aka Dog the Bounty Hunter, has been diagnosed with throat cancer, her husband confirmed in a post on Facebook.com.
Chapman, 49, revealed her diagnosis in a letter to friends, obtained by Us Weekly.
"I have been dealt my share of unexpected blows over the course of my almost fifty years but nothing as serious as the one I hear from my doctors two weeks ago when they uttered those dreaded three words, 'You have cancer,'" she wrote.
Chapman wrote that she finally went to the doctor after experiencing a "nagging cough" for months.
Chapman told friends her doctors discovered a tumor blocking her airway. She said she will undergo "immediate treatment and surgery" to remove the tumor and stop the cancer from spreading.
She told friends she wouldn't provide any further updates until after the surgery.
"To be certain, I've stared down the devil more than once in my life but I've never faced a real life or death decision," she wrote. "My life has never been easy, and I surely don't expect it to start now. Still, I've never been a victim and I won't let cancer beat me."
Photo by Phamous / BACKGRID