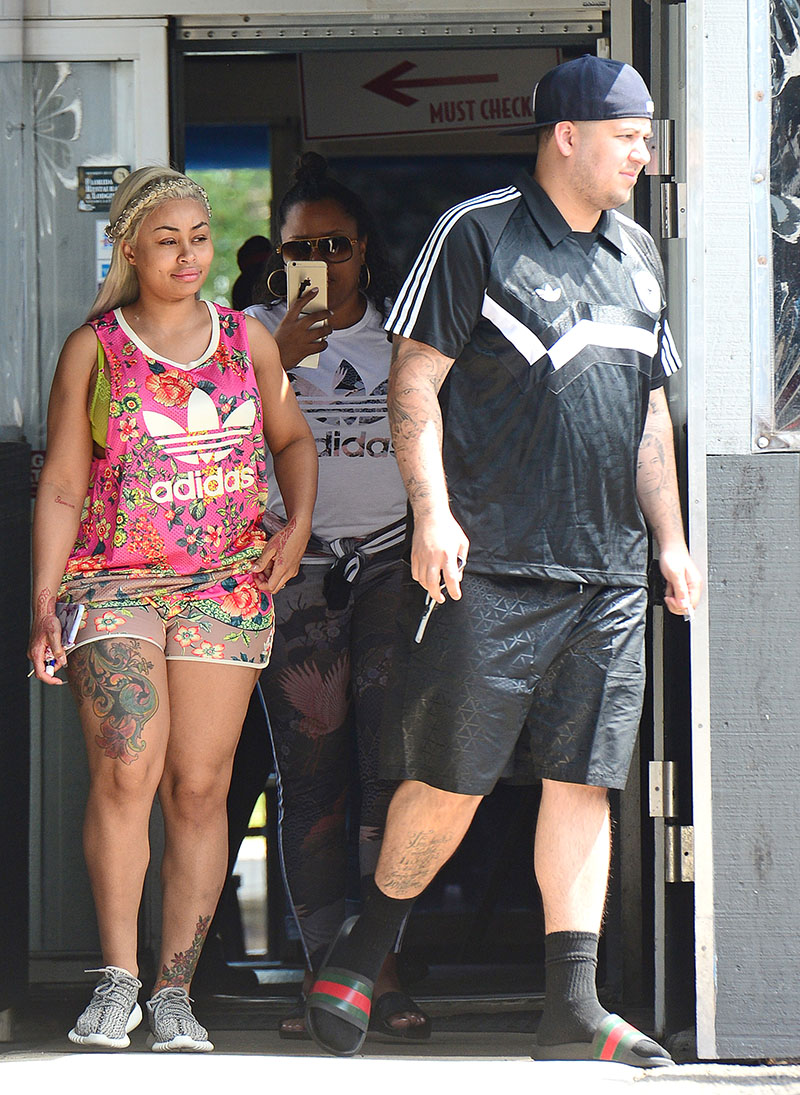 Blac Chyna can finally stop hosting nightclub parties around the country for extra cash. Chyna's baby daddy, Rob Kardashian has agreed to pay her a substantial amount in child support.
According to gossip webloid TMZ, the former friends reached a custody agreement over their infant daughter Dream Kardahian.
Sources tell the gossip outlet that Rob and Chyna have agreed to joint custody of Dream, with Rob reportedly getting slightly more than 50 percent physical custody of the 10-month-old.
The pair, who split in February, came to an agreement on the outstanding issue of child support, with the Keeping Up with the Kardashians star agreeing to pay Chyna $20,000 a month on the condition that she drops the allegations of domestic violence which led to a restraining order against Rob.
The restraining order, granted in July, came after Rob posted nude pictures of the former stripper online in a revenge porn scandal.
The pair are headed back to court later this month for a hearing to continue or dismiss the restraining order.
Earlier this week it was reported that the Department of Children and Family Services (DCFS) conducted a wellness check on Dream after a tipster called in a report.
However, Chyna's lawyer Lisa Bloom has denied allegations of child neglect, telling Entertainment Tonight in a statement: "Chyna is a loving, devoted mother who simply wants to peacefully co-parent her healthy, happy baby Dream with Rob.
"We are unaware of any current investigation suggesting otherwise. We have not received notice of any DCFS filing nor have we been able to find any in the court files."
Photo by BACKGRID