Sorry ladies, rapper Common was officially claimed by fiery conservative CNN contributor Angela Rye. The newly-minted Power couple attended the 2017 Creative Arts Emmy Awards on Sunday in Los Angeles.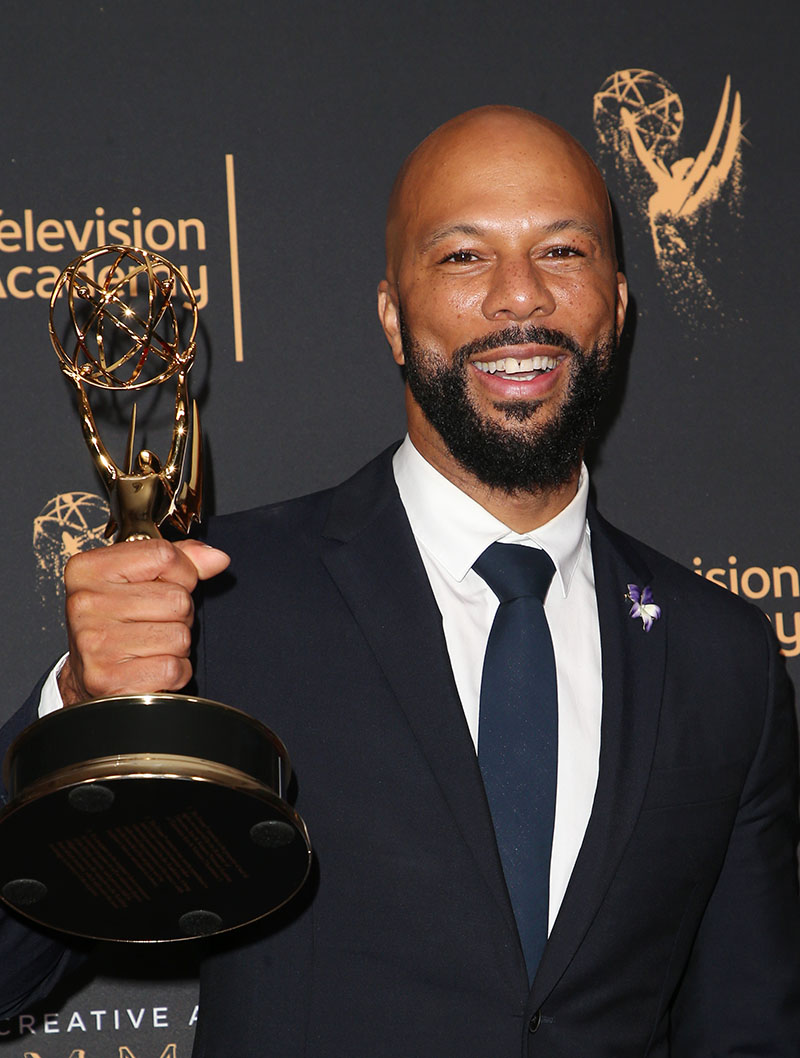 Common, whose real name is Lonnie Rashid Lynn, Jr., took home his first Emmy that night.
The 45-year-old former eligible bachelor has dated a string of Hollywood notables including tennis star Serena Williams and actresses Regina Hall and Laura Dern.
It could be argued that Common is an unapologetic ladies man on a promiscuous streak.
Or maybe Common is a discerning man who needs more than a big butt and a smile to hold his attention for longer than 6 months.
It appears Common has met his match in Angela Rye. The 37-year-old attorney, entrepreneur and political commentator is no pushover. She is exactly the type of woman Common needs: intelligent and tough as nails.
But the best part is she's a conservative who has no patience for liberals who want open borders and men in every women's restroom.
She's a good catch for Common. We hope he won't screw up and lose this one.
Photos by FayesVision / WENN.com, Nicky Nelson / WENN.com