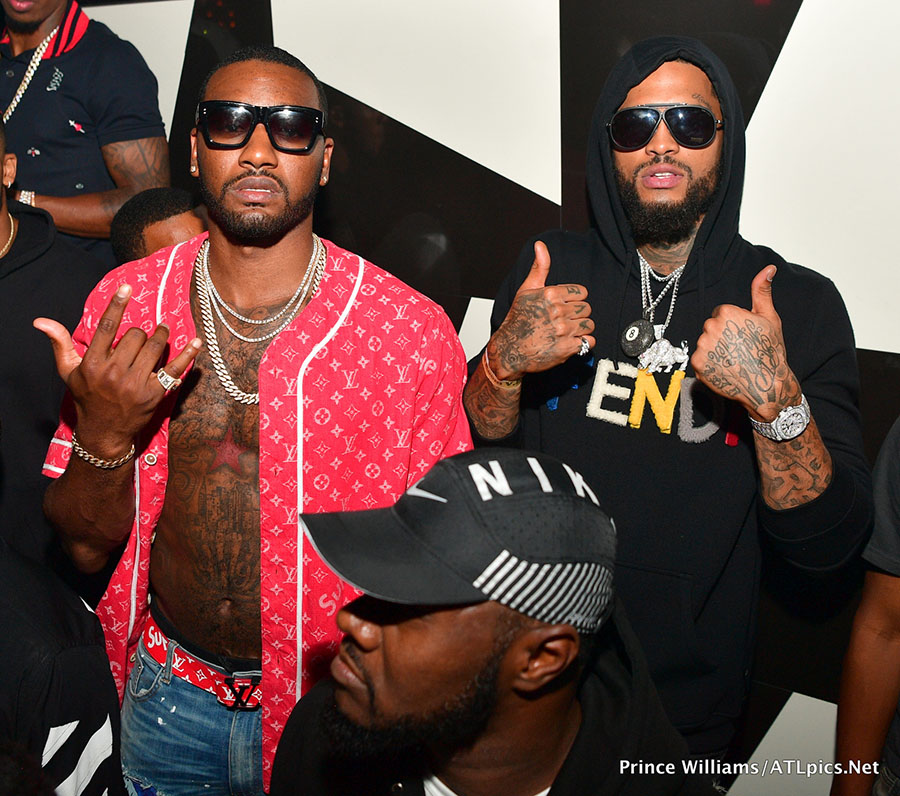 Also on Saturday, NBA star John Wall celebrated his 26th birthday (Sept. 6) with a star-studded party at the Gold Room in Atlanta's South Buckhead neighborhood on Saturday, Sept. 2. Invited guests included Teyana Taylor & Iman Shumpert, Angela Simmons, La La Anthony, Keke Palmer, birthday boy Chris "Ludacris" Bridges, rapper Dave East, Larenz Tate, NBA star Lance Stephenson, and more!
Photo by Prince Williams/ATLPics.net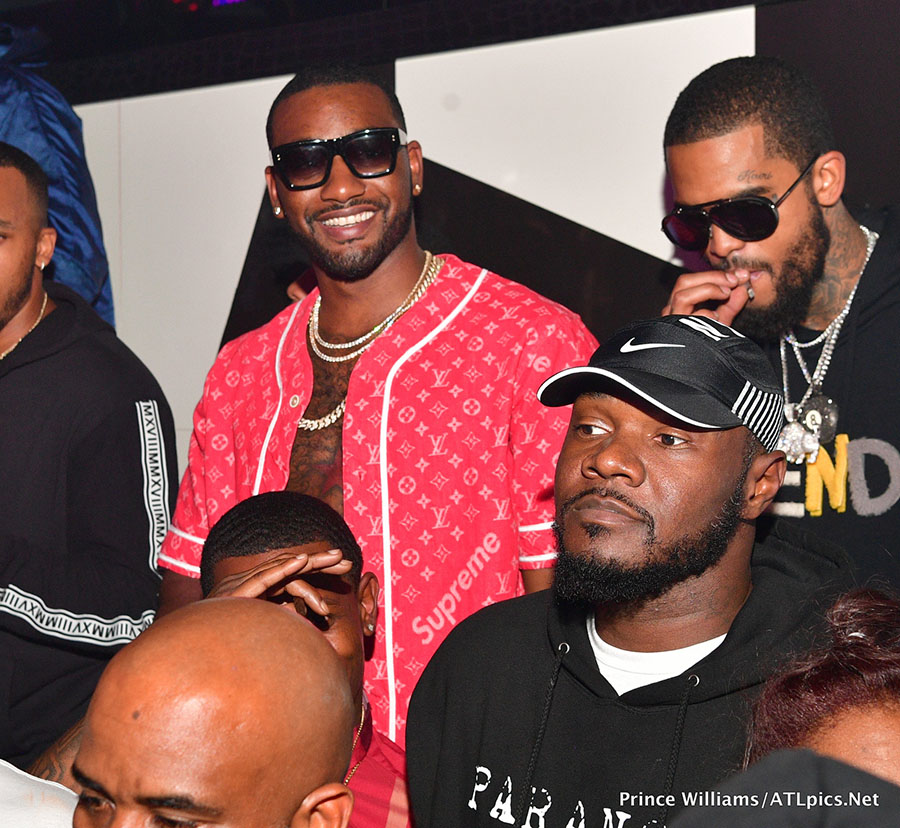 John Wall, pictured left, partied with rapper Dave East in the VIP section at the Gold Room nightclub in Atlanta on Saturday.
Photo by Prince Williams/ATLPics.net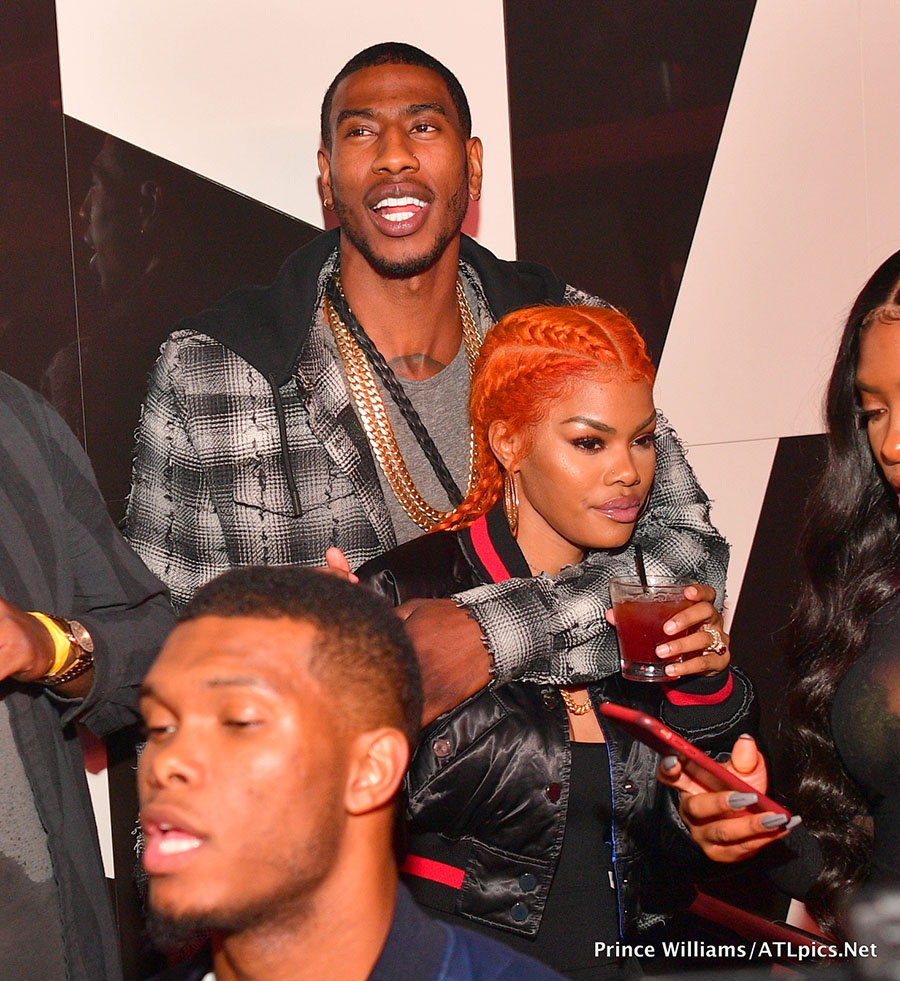 Super couple Iman and Teyana Shumpert cuddled together in the VIP, while the ladies stared with envy. Find you a man who looks at you like Iman looks at Teyana.
Photo by Prince Williams/ATLPics.net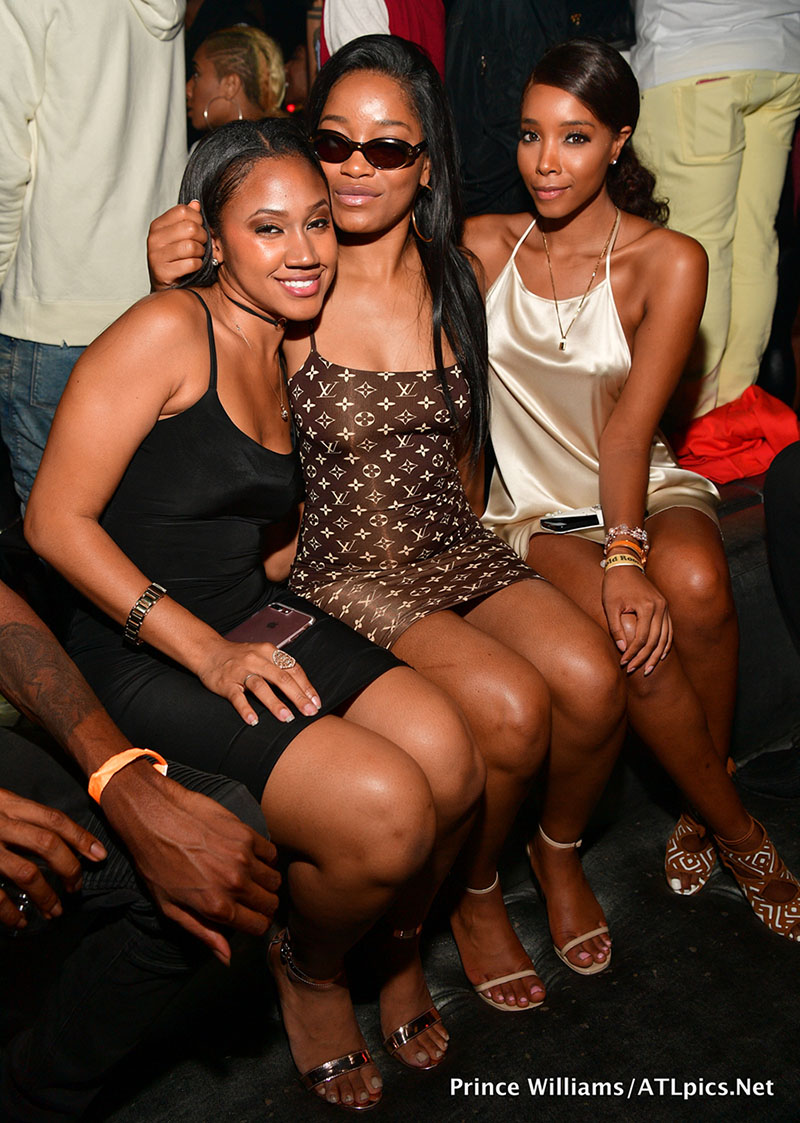 Keke Palmer, center, and her friends held down the VIP at the Gold Room.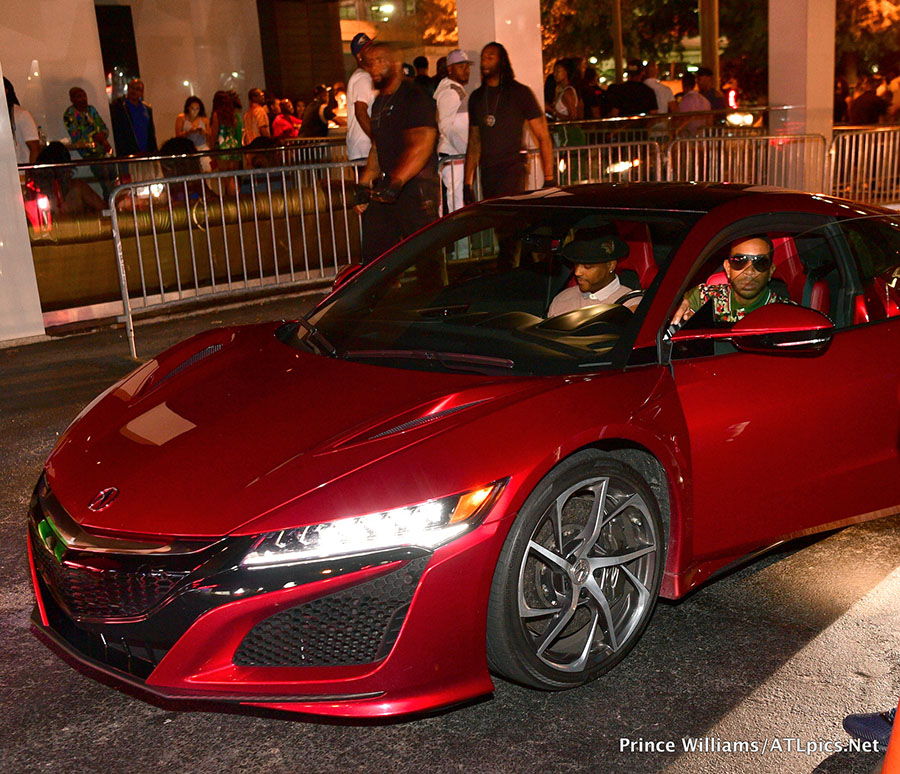 Ludacris arrived in his cobalt blue Bentley and departed with actor Larenz Tate in his ruby red $180,000 Acura NSX. The superstar rapper reportedly rented out a huge castle near Paris, France for his 40th birthday bash to be held the weekend of September 11. Check your mailbox for your custom invitation!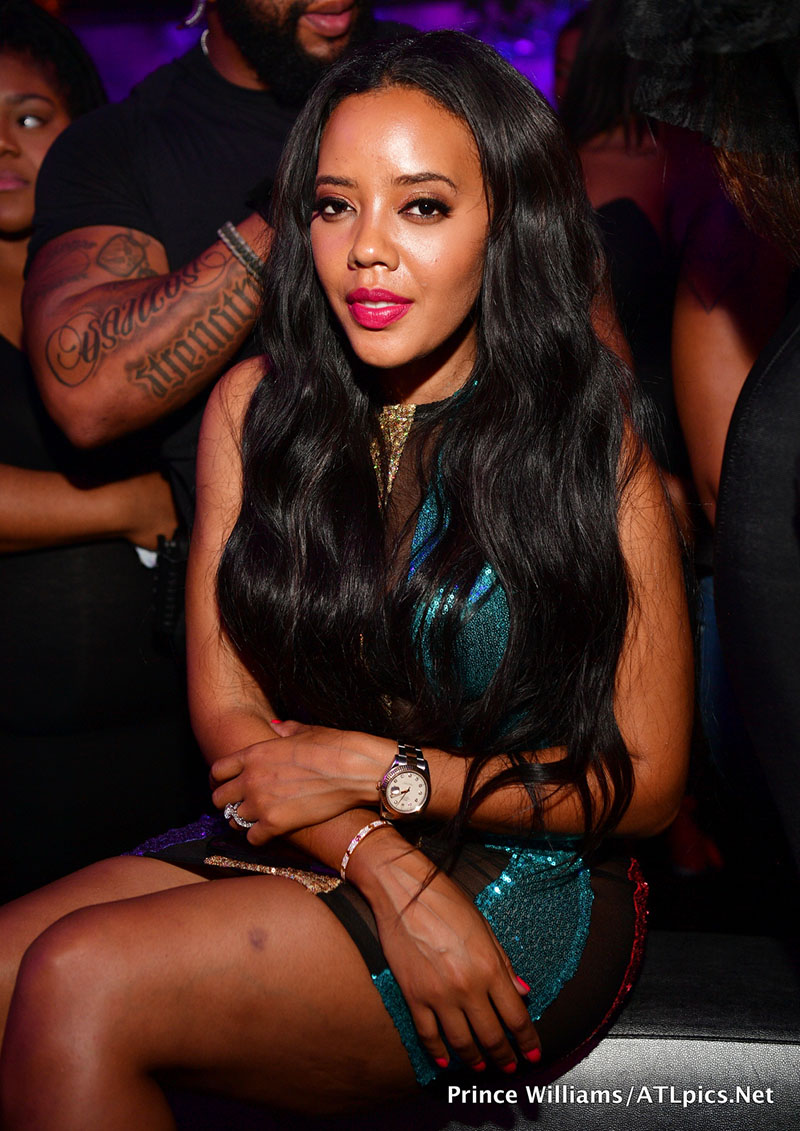 Newly single mother Angela Simmons unfortunately has poor judgment when it comes to men. The 29-year-old socialite has a long history of failed relationships. Angela is a Dopamine addict who chases the highs of new relationships — even when there are obvious red flags.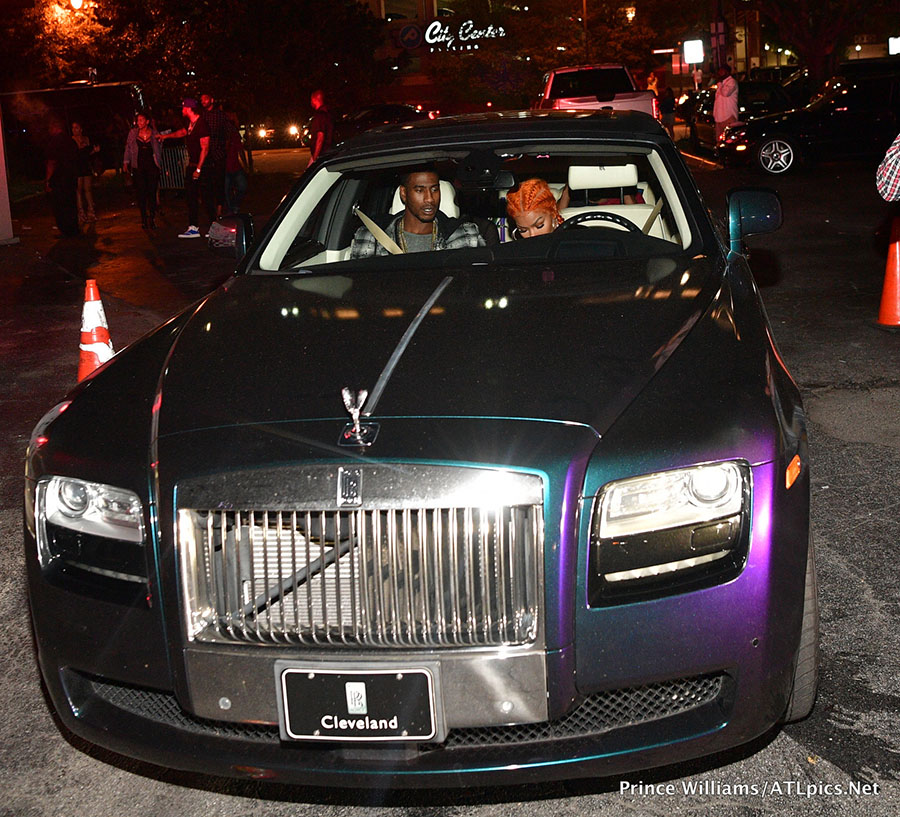 Teyana and Iman departed the nightclub in their Rolls Royce that they had shipped from Cleveland to Teyana's Atlanta home during the NBA off season.
Photos by Prince Williams/ATLPics.net