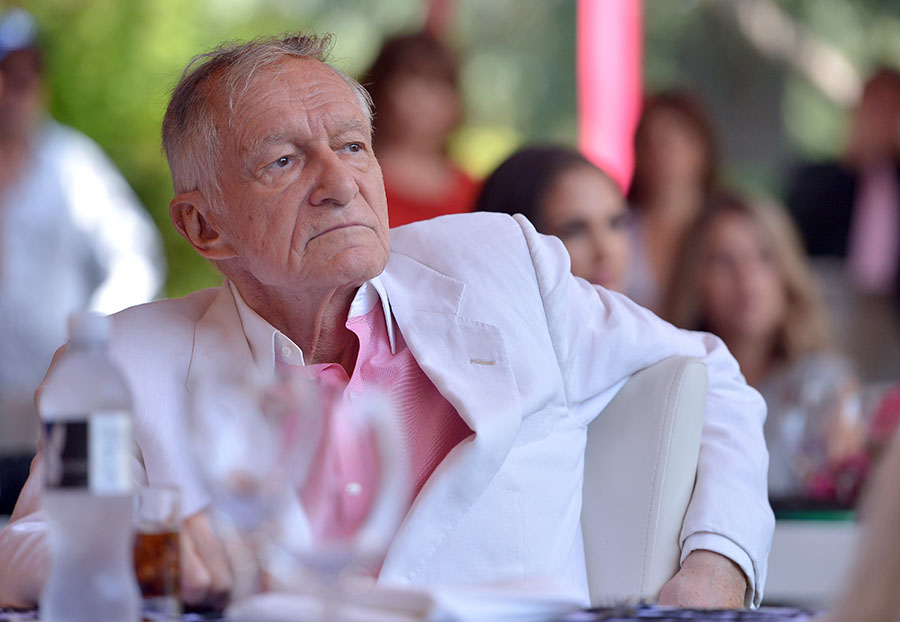 Hugh Hefner, who founded Playboy magazine in 1953, has died. He was 91. Hefner's hedonistic lifestyle was the envy of men everywhere. Hefner popularized the terms "Playmates" and "centerfold" in the 1960s.
"Hef" built his empire from a single magazine to a string of Playboy clubs around the country. His clubs opened the door for some of today's greatest comedians.
Hefner's Playboy mansion in Los Angeles was notorious for it's no-holds-barred pool parties, where the dress code was skimpy bikinis and lingerie.
Even in his 90s, Hefner's Viagra-fueled lifestyle included a stable of young women in their 20s and 30s.
"I would like to be remembered as somebody who has changed the world in some positive way, in a social, sexual sense, and I'd be very happy with that," Hefner told CNN. "I'm a kid who dreamed the dreams and made them come true."
Hefner leaves behind a wife, Crystal Harris, 31, and four grown children. Harris won't inherit his estate because she signed a pre-nuptial agreement and she was never added to his will.
Photo by Charley Gallay/Getty Images