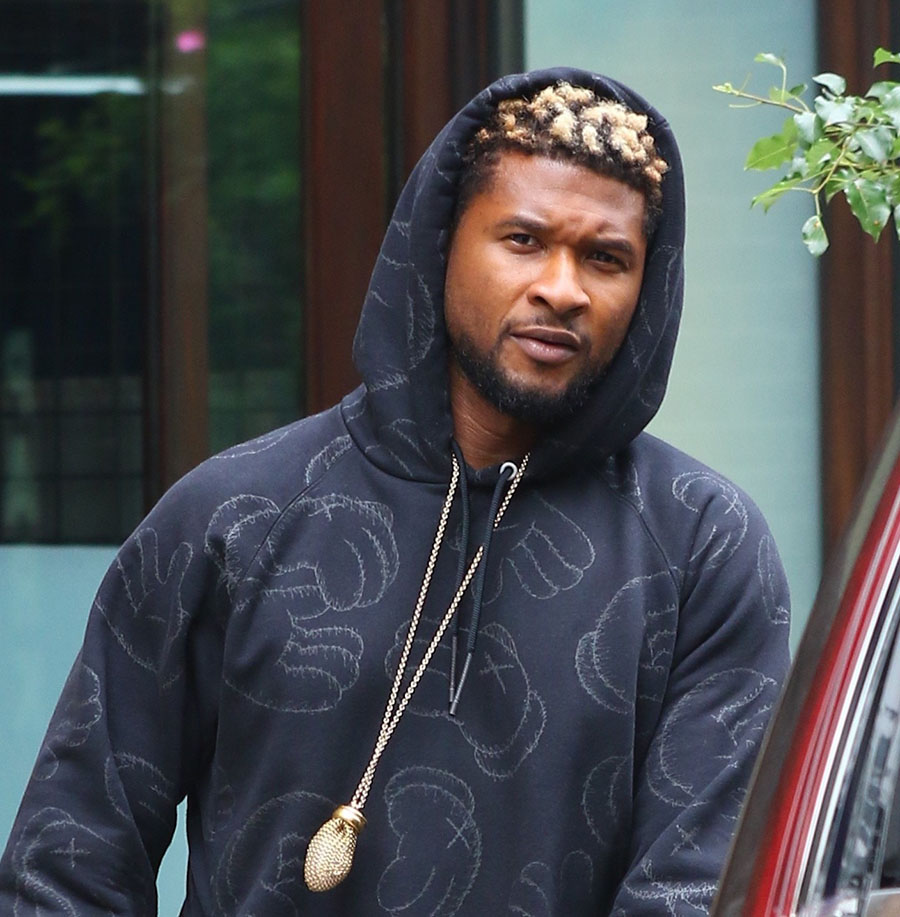 The man who claims Usher Raymond exposed him to the herpes virus filed new court documents on Wednesday. So far, 3 women and a man claim the R&B crooner didn't tell them he was allegedly infected with genital herpes.
According to gossip webloid TMZ, Usher's unidentified male accuser claims the two men had sex in a Koreatown spa in Los Angeles.
The gossip website claims an unidentified woman (Lisa Bloom's client) says she had sex at least twice with Usher, and after contracting herpes from him, she lost twin fetuses as a direct result of her herpes infection.
The woman who lost twins is not New Orleans singer Laura Michelle Helm, 32, who revealed her identity in a new court filing on Wednesday.
Usher has said he will not settle out of court with his accusers. He plans to fight the accusations in court.
Photo by BlayzenPhotos / BACKGRID