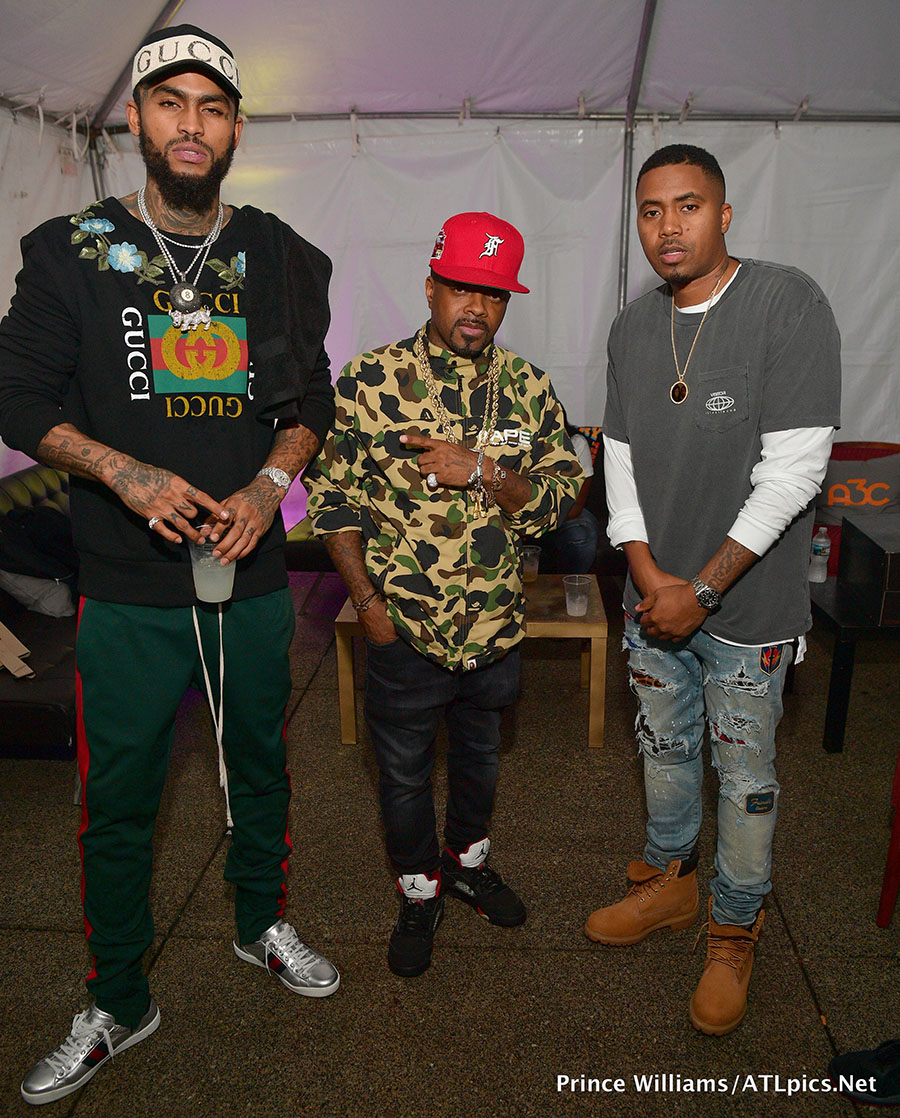 Rap legend Nas, far right, hosted the A3C after-party at the Gold Room in Atlanta after performing at the A3C Music Conference on Sunday. Pictured with him are rapper Dave East, left, and music producer Jermaine Dupri, center, backstage at the A3C.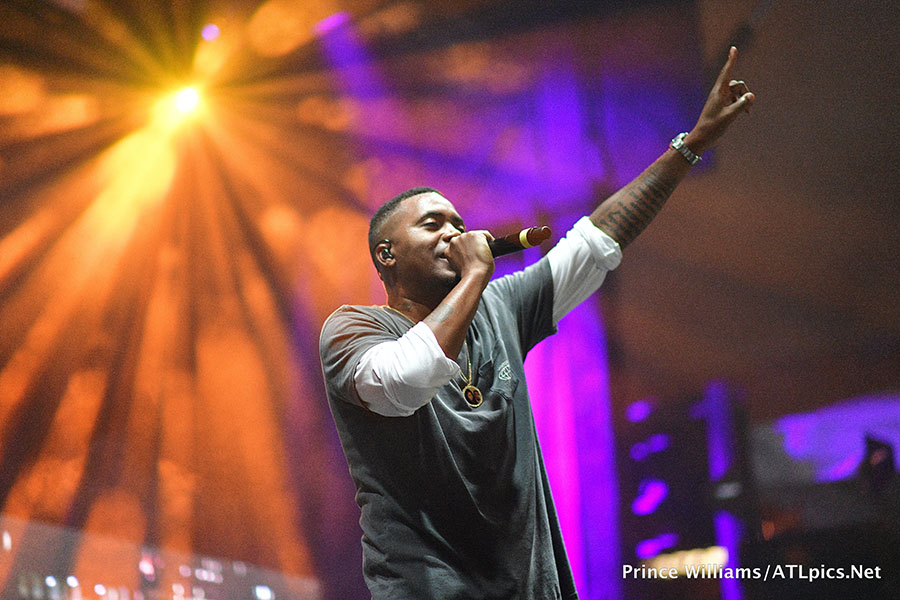 The A3C Music Conference & Festival, held annually in Atlanta, is a mandatory destination for up-and-coming rappers to learn the ropes from the rap legends and icons who blazed the trail before them.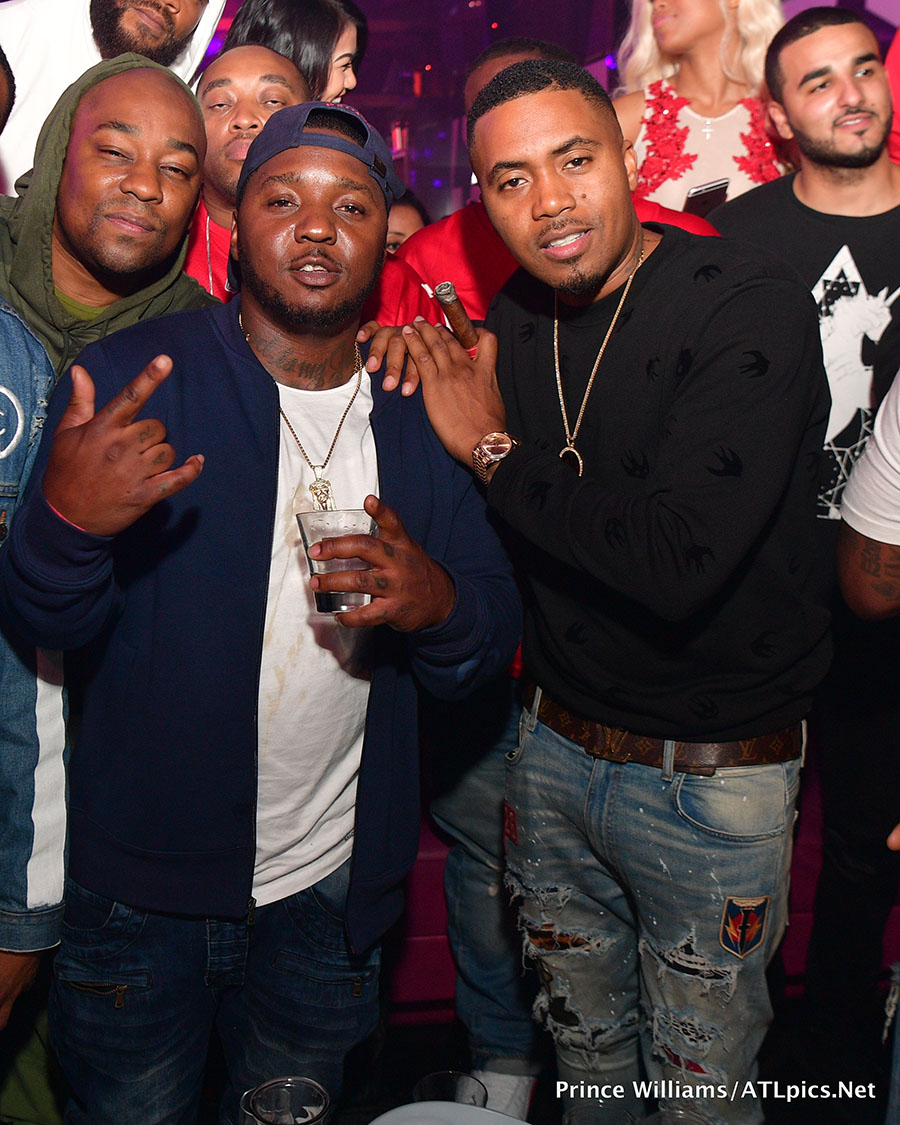 Nas partied with rapper Li'l Cease (white tee). Others seen on the scene included music producers Just Blaze, DJ Toomp, and more.
Photos by Prince Williams/ATLPics.net