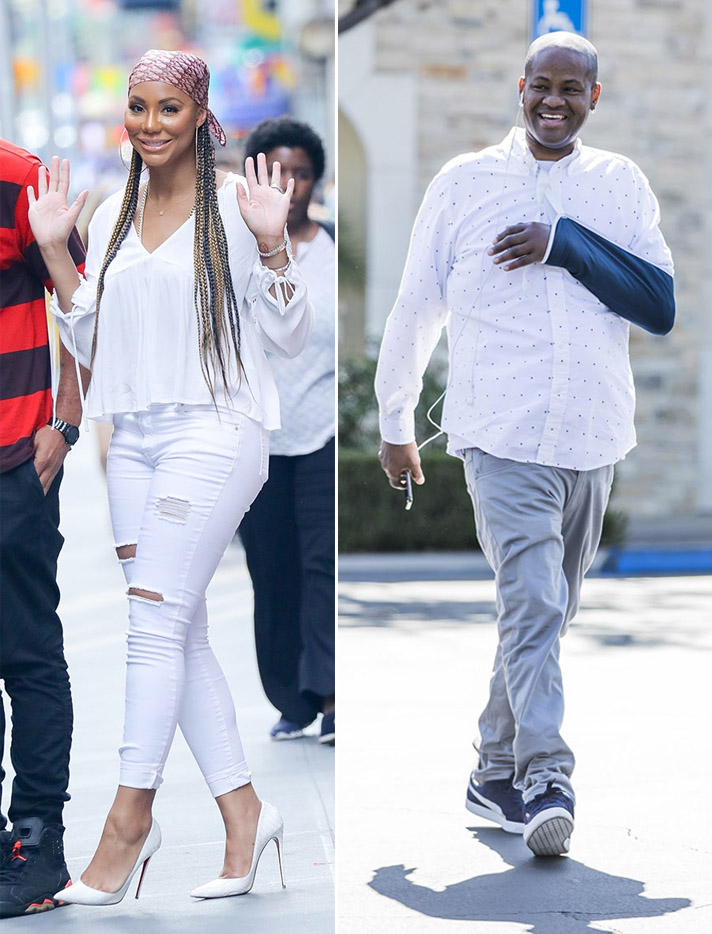 Tamar Braxton returned to New York City where she was recently hospitalized after suffering a severe reaction to the steroid Prednisone. The 40-year-old mother of one looked great after getting braided hair extensions. Her husband, music exec Vincent Herbert was spotted after getting a pedicure with a sling on his broken arm near the couple's mansion in Calabasas, Calif.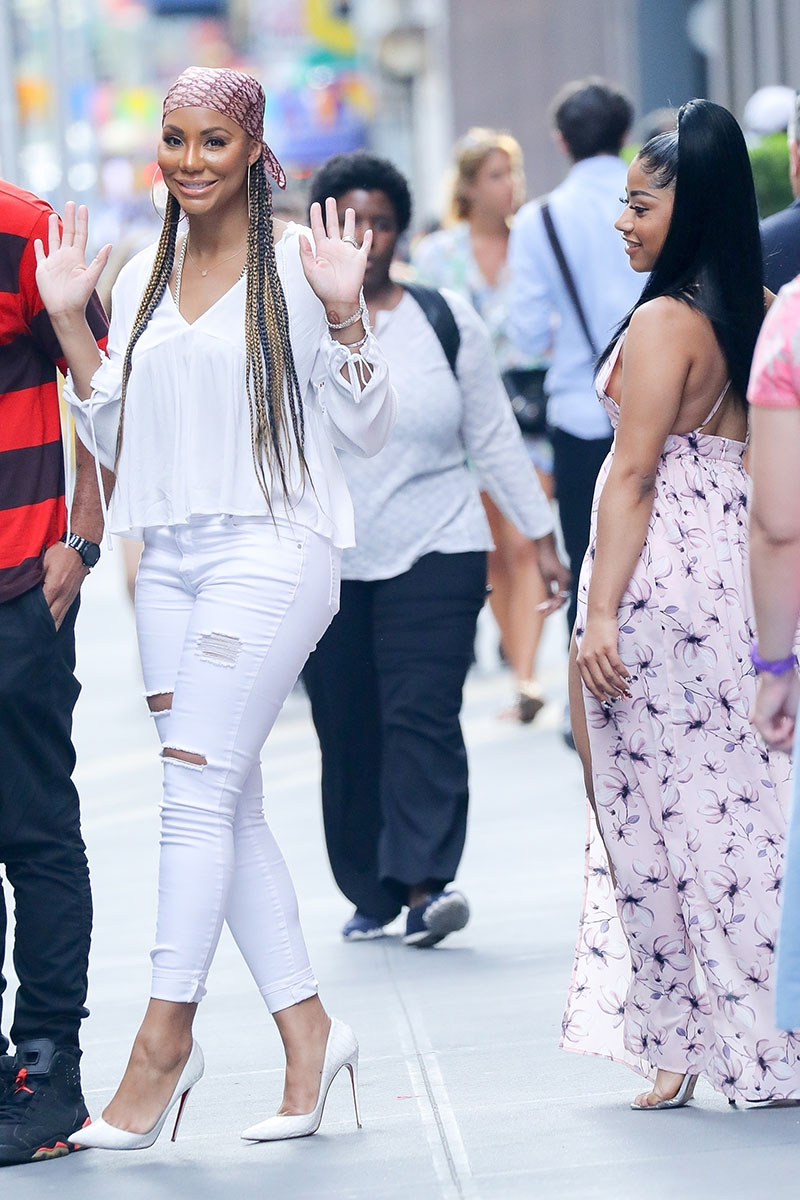 Tamar was spotted shopping with her bestie Caroline Hennessy in New York City. The two women had lunch with friends. Tamar was rocking an all white outfit with a white shirt, white ripped jeans and a pair of white heels. Hennessy was showing off her legs in a floral print white dress.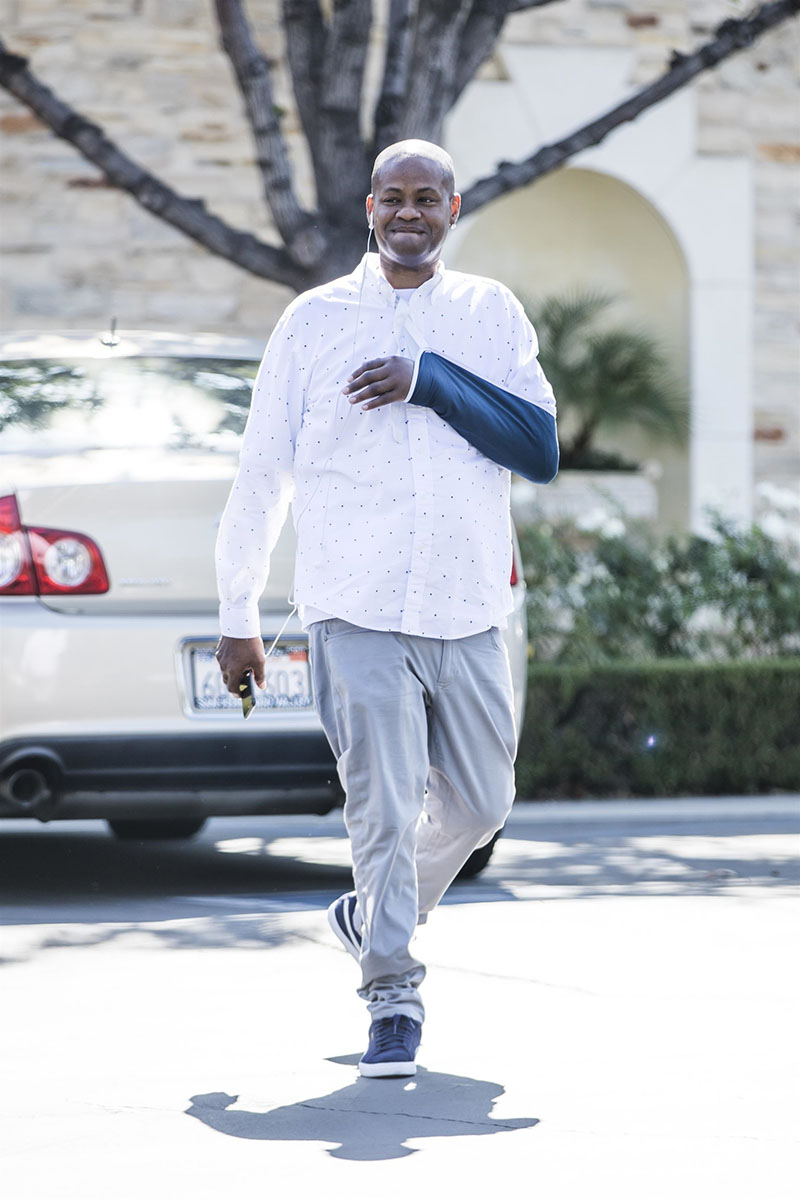 A very credible source confirmed that Vince underwent a lap band surgery procedure for weight loss. Did you know Vince once tipped the scales at over 300 lbs? The source said Vince drew inspiration to undergo the surgery from a male music exec who also underwent lap band surgery years ago. It took years for his bestie to convince Vince to get the surgery. His friend lost close to 200 lbs and looks great! His friend is the former music programmer for a once popular hip-hop soap opera that no one talks about anymore.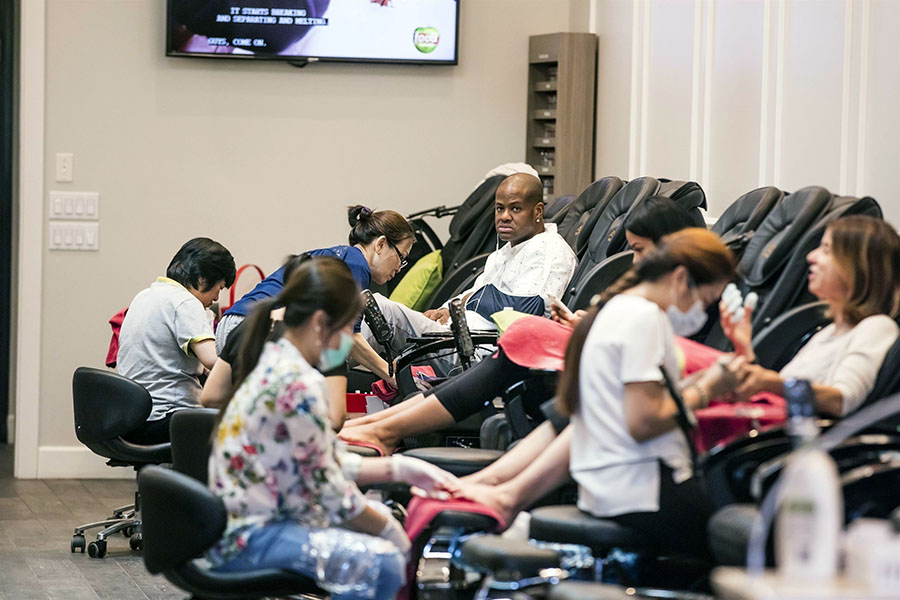 By the way, Vince suffered a broken arm during a recent car accident when he swerved to avoid hitting coyotes near his home. The couple has since put the 7-bedroom, 9-bath house on the market for $15 million.
Photos by Spartano / BACKGRID, IXOLA / BACKGRID