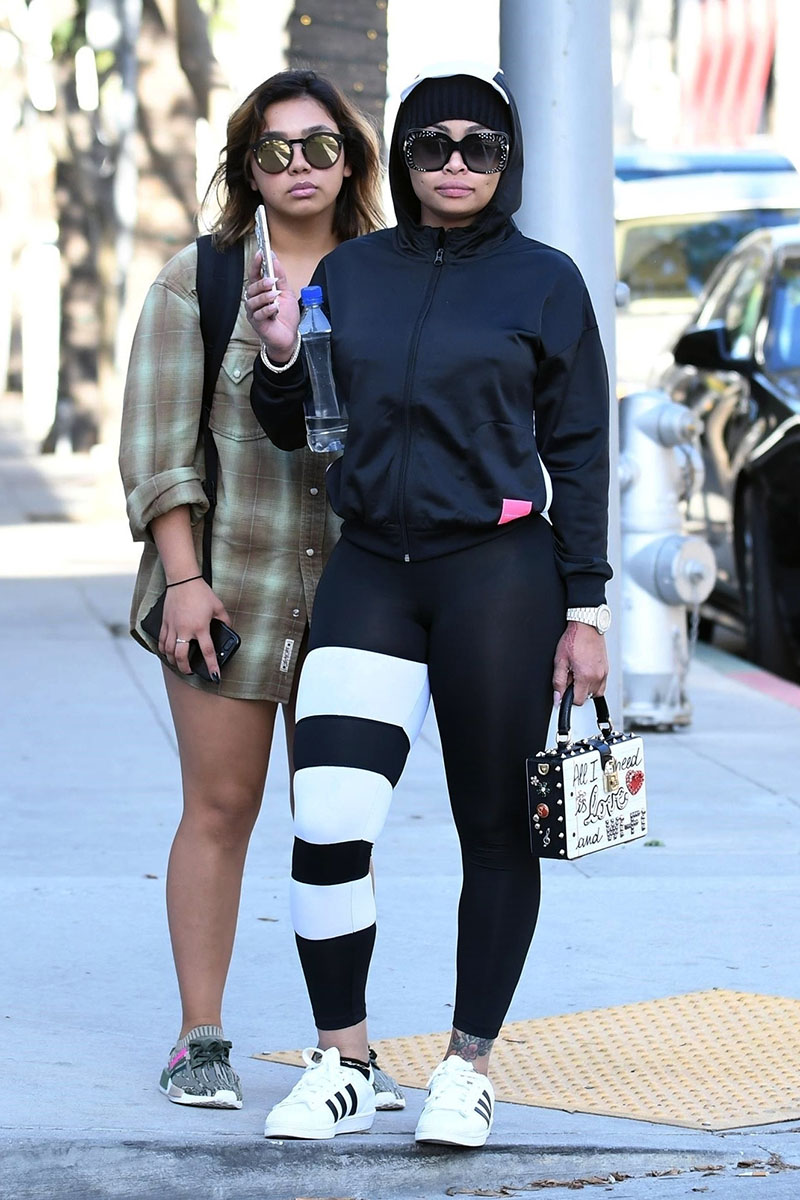 Blac Chyna and a friend were spotted walking to Saks Fifth Avenue on Wednesday — days after the single mom filed a $1 million lawsuit against the entire Kardashian Klan for getting her and baby daddy Rob Kardashian's reality TV show canceled. Chyna wore a curve-fitting black and white bodysuit and hooded jacket with a pair of white Adidas Classics and Gucci shades.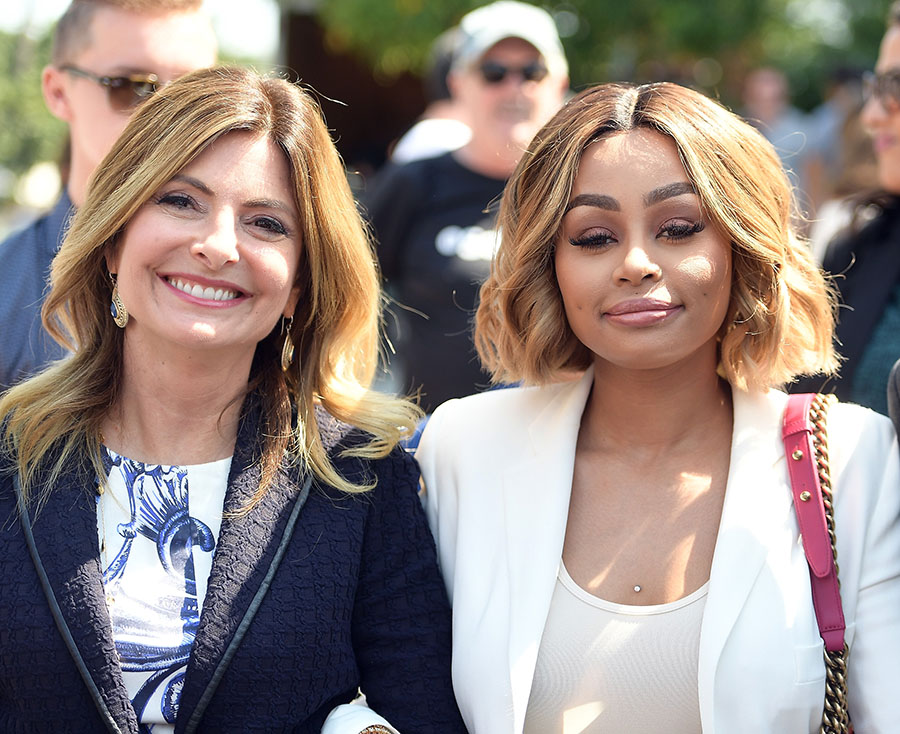 Chyna's disgraced attorney Lisa Bloom, left, probably filed the lawsuit to distract your attention away from her own glaring legal problems. Bloom, 56, is being dragged in Hollywood circles for defending two high-powered men who were accused of sexually harassing dozens of women.
Bloom explained why she's suing the Kardashians on behalf of Chyna, according to Us Weekly. Bloom claims E! Network was still interested in green lighting a second season of Rob & Chyna — until the Kardashians stepped in and persuaded the network to cancel the show.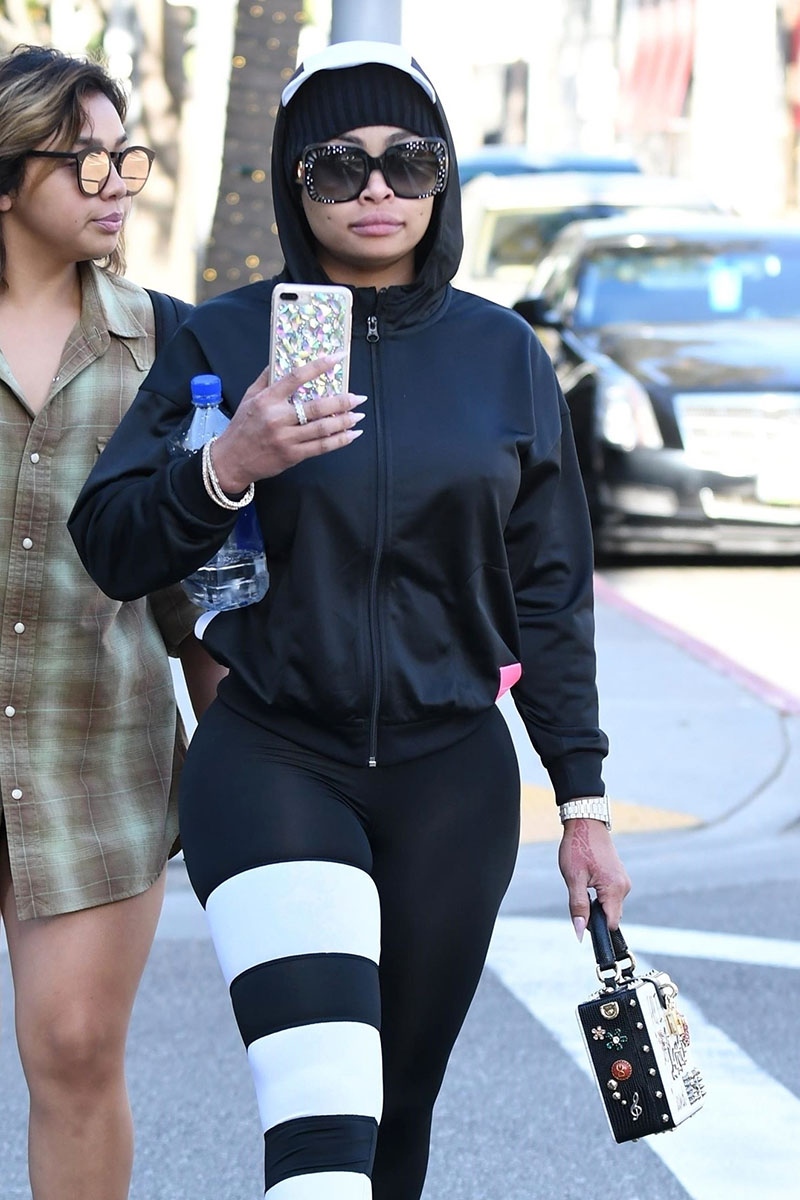 "They decided to start a war by trashing [Chyna] online repeatedly, so it's on," Bloom said.
"We are going to vigorously fight for Chyna in this case. Even though Chyna left Rob at the end of 2016, the network was still interested in doing season two of the show. How would these two live separate lives and co-parent a baby? Would they get back together? This is classic reality show material, but the show was killed. Chyna's rep was told it was because the Kardashian family would not allow it to go forward."
Bloom added that Chyna lost millions in potential income and endorsement deals — money that she needed to quit hosting $5,000 nightclub gigs and stay at home with her 2 minor children.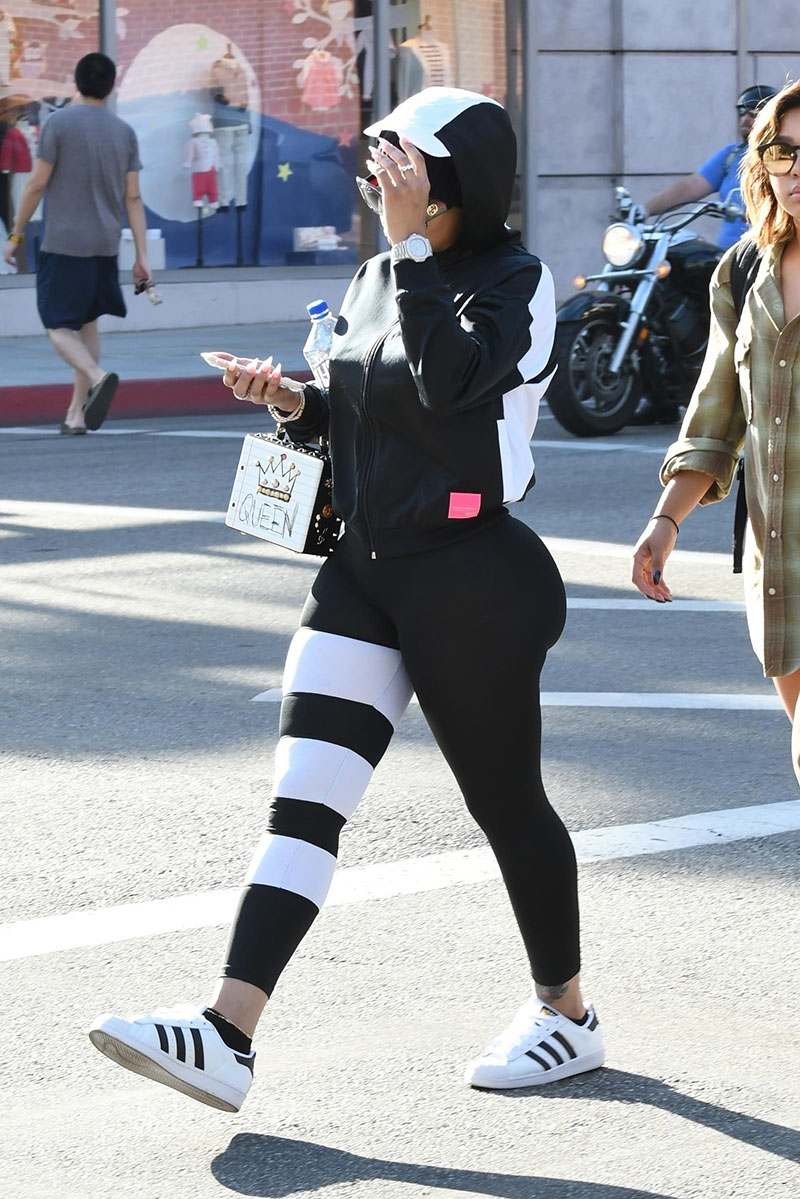 Bloom is convinced that Rob and Chyna's poorly-rated reality TV show would have been renewed for multiple seasons.
"It's not just she lost a lot of income by not getting season two or all the other seasons that would've followed, it's the endorsement deals, it's the appearances fees, promotion of her products. This is how reality shows can become very lucrative, and the Kardashian family knows well because they have exploited the economic benefits of reality TV better than anyone … and God bless them for it. I admire their business savvy in doing that, but they know very well how important it is to have a hit show so other things could flow from it. They knew what they were depriving Chyna of."
Photos by BACKGRID, Getty Images