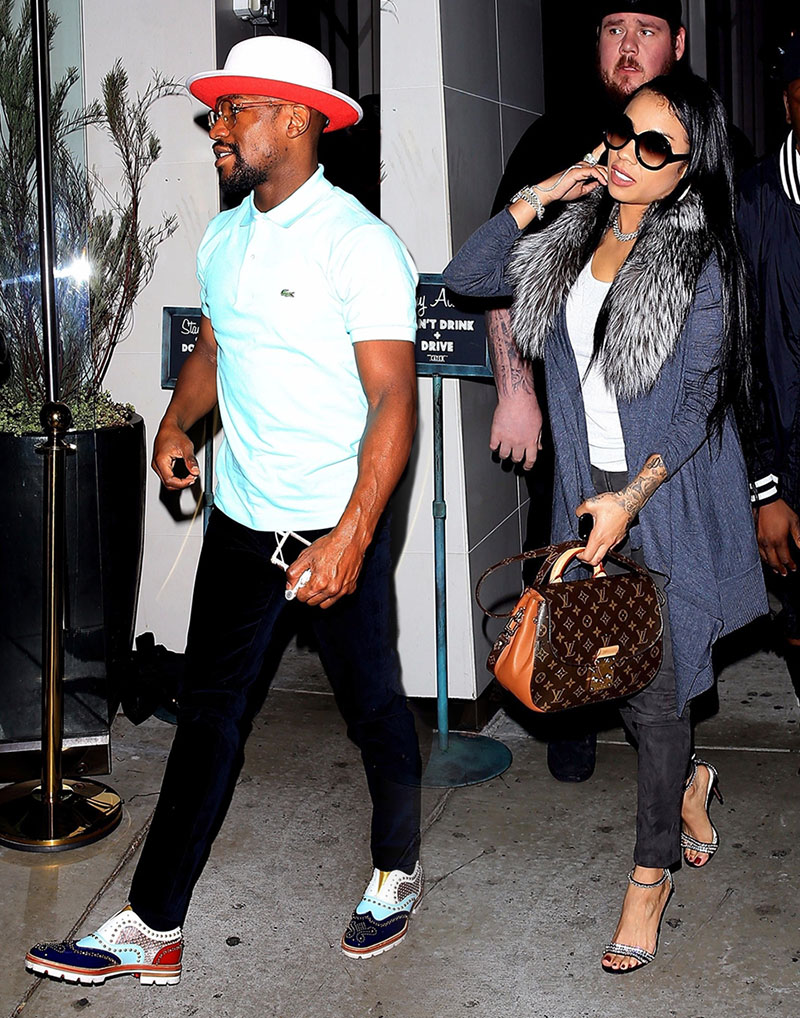 Semi-retired boxer Floyd Mayweather, Jr was spotted dining at Catch LA with R&B singer Keyshia Cole. An earlier version of this post misidentified Keyshia as one of Floyd's concubines.
The 40-year-old unapologetic womanizer bragged just this year that he has 7 women in his harem.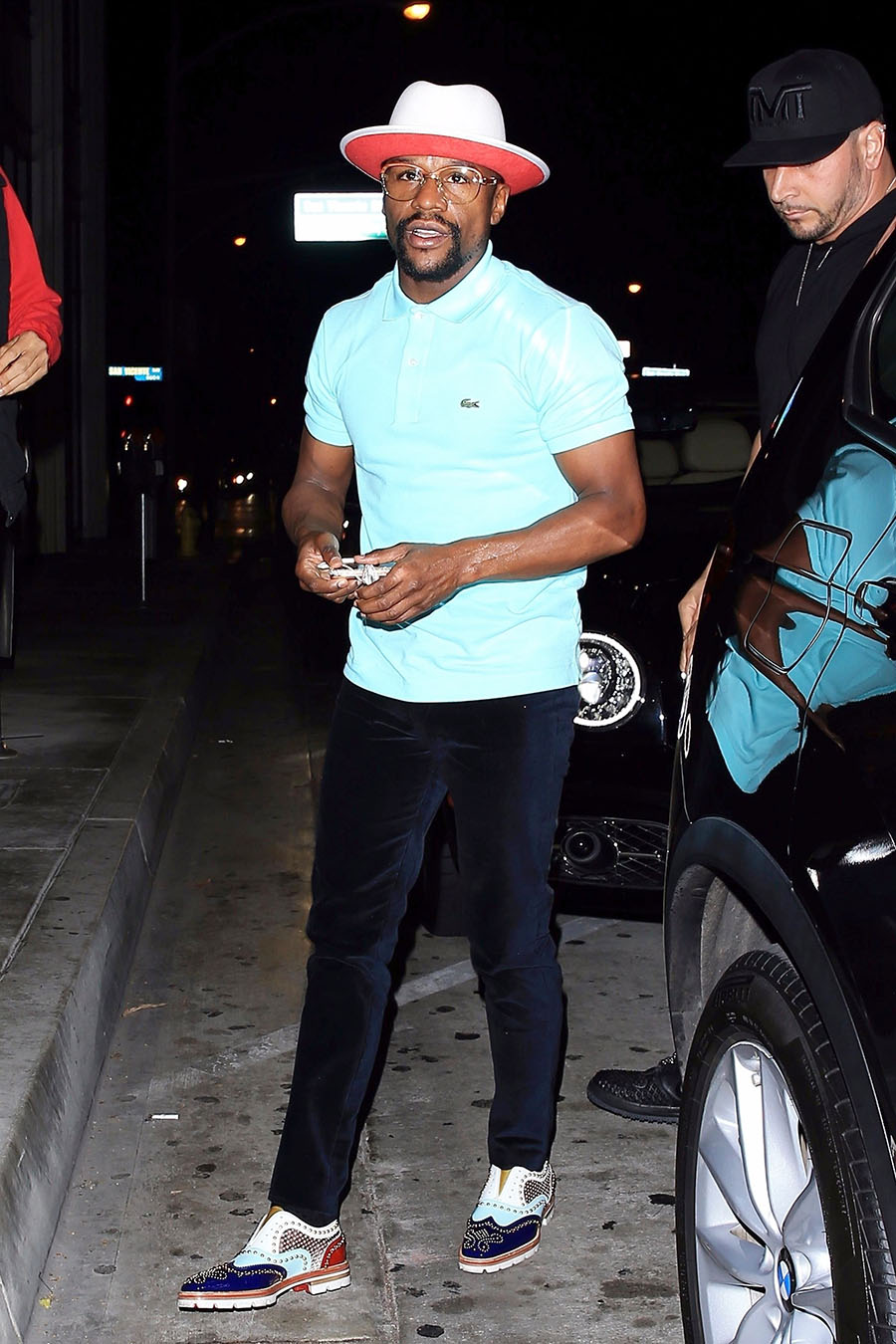 Floyd was dressed smartly in a classic Izod Lacoste Polo shirt and a pair of Christian Louboutin Crapamale Flat Patent Leather Oxford Shoes ($2,295).
The shoe is detailed with a metallic 'broguing' accent of gold dots & studs and finished with an all-terrain white rubber sole.
The Crapamale Flats are available in several colors and loafer styles to suit the discriminating man who opts to stand apart from the pack.
Men, would you like to see these shoes in your Christmas stockings?
Photos by GAMR / BACKGRID