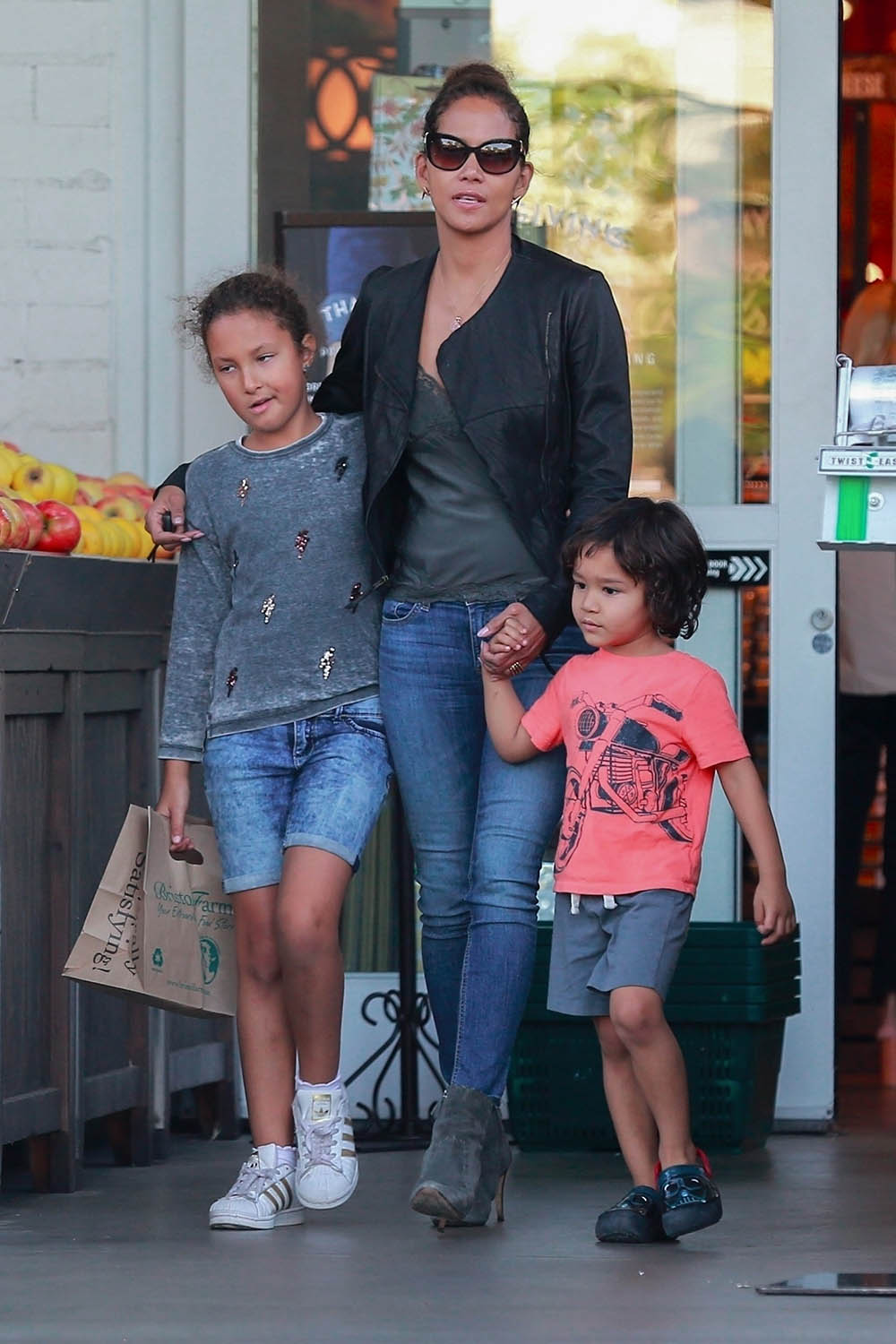 Halle Berry was spotted taking her little ones Nahla Aubry, 9, and Maceo Martinez, 4, shopping ahead of Thanksgiving at Bristol Farms in Beverly Hills on Tuesday.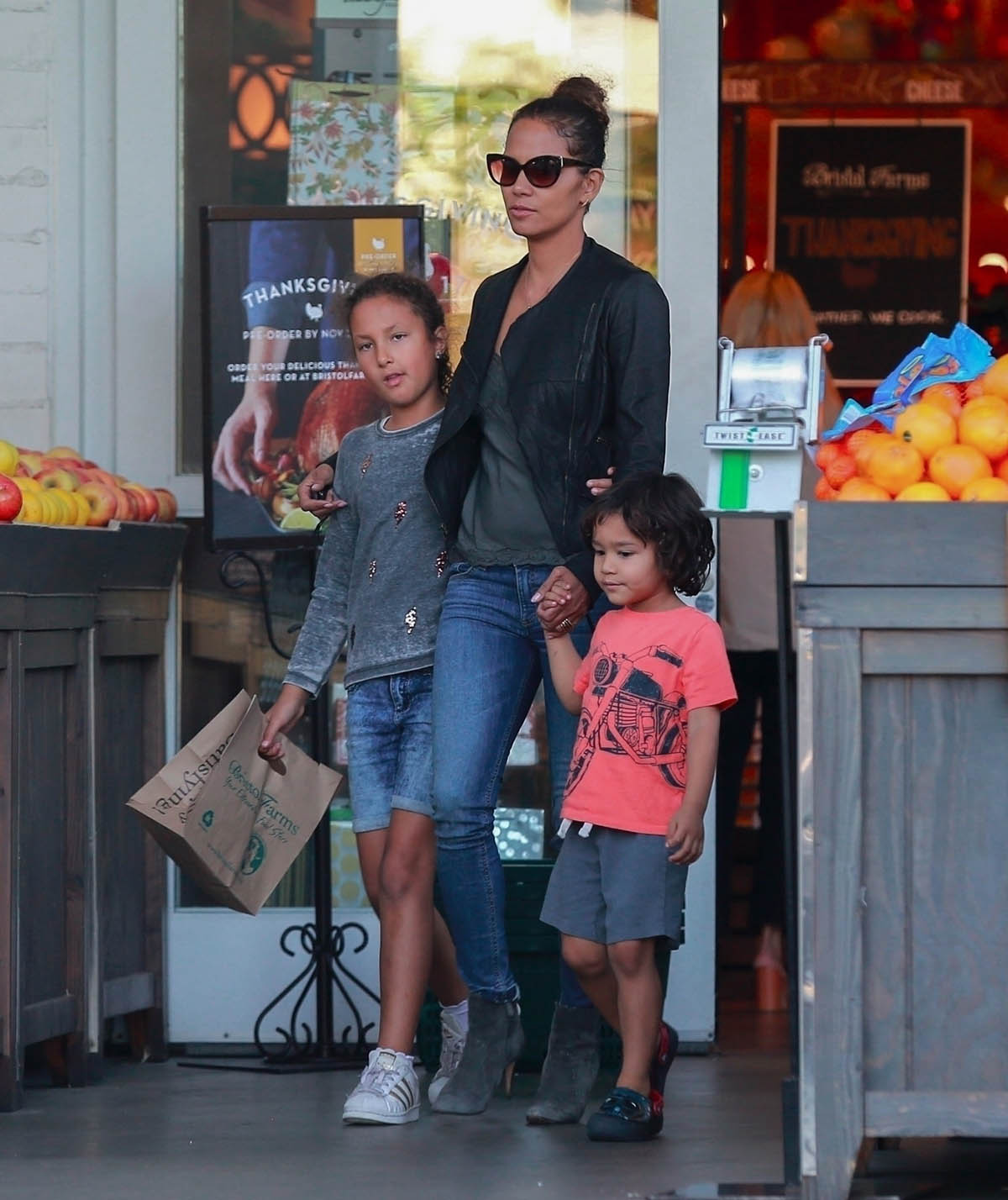 Back in 2014, Halle took Nahla's daddy, underwear model Gabriel Aubry, to court because she suspected the 41-year-old Canadian model was straightening the child's hair to remove any hint of blackness.
In court papers, Halle accused Aubry of racism, saying he once called her a ni–er.
The 51-year-old biracial actress stated:
"I continue to worry about the potential psychological and physical damage to Nahla that can be caused by the use of chemical hair treatments and the psychological message that it conveys to Nahla…"
The judge was sympathetic but Halle was ordered to pay Aubry $16,000 a month in child support.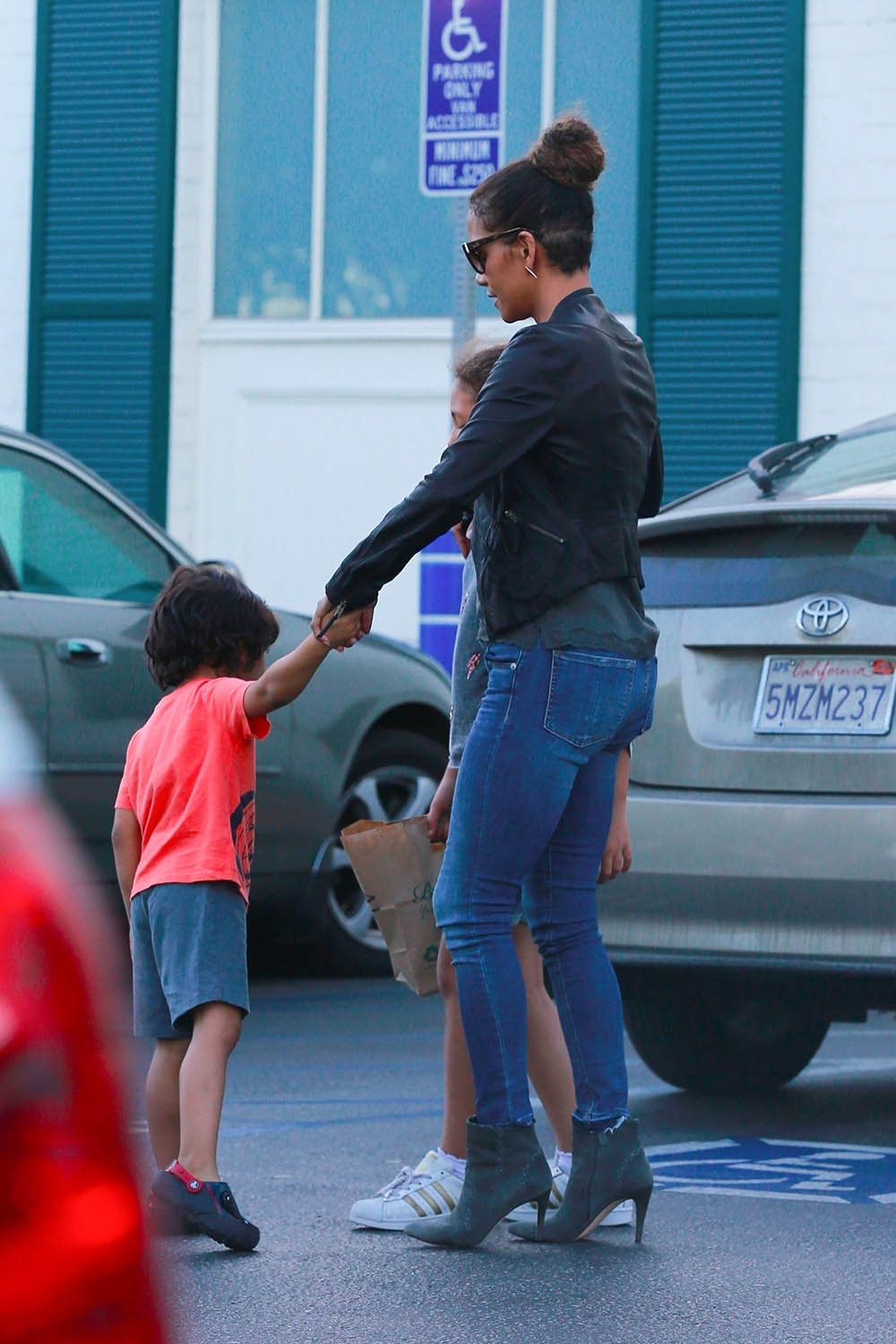 Photos by W Blanco / BACKGRID