Jay-Z suffered another hit to his bruised ego after performing to large sections of empty seats in New Orleans last week.
The rapper's publicists have been working over time on claims that his 4:44 tour is setting attendance records.
On Thursday, Jay-Z bragged about breaking the attendance record at the Smoothie King Center in New Orleans.
But journalist Keith Spera was in the house, and he tells a different story.
"More than once at the Smoothie King Center on Thursday night, Jay-Z bragged that he had 'officially broken' the venue's concert attendance record. That wasn't true, not by a long shot."
Spera added that the official attendance was around 13,000 -- including "hundreds of complimentary tickets," and fans were shocked to find tickets selling as low as $6.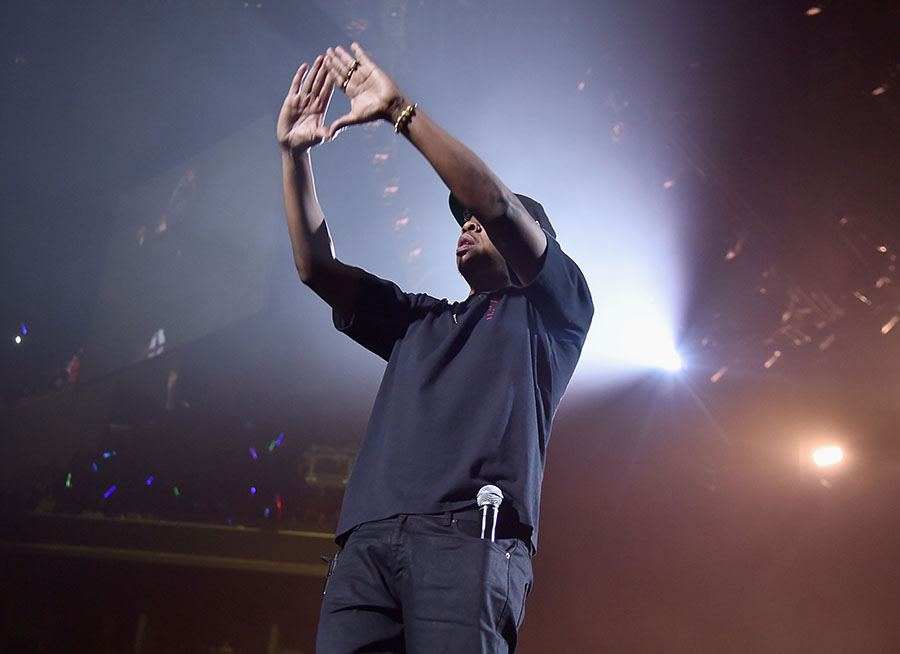 Spera said entire swaths of upper deck seating remained empty. A massive black curtain concealed the empty seats.
"For Jay-Z, nearly a quarter of the upper-level seats were empty, hidden behind a black curtain. That obvious discrepancy alone discredited his attendance-record claim."
Jay-Z threatened to sue a media outlet that first reported his slow ticket sales after he cancelled a Fresno, Calif. concert.
Digital Music News writes that Jay-Z's lawyers threatened a lawsuit if they didn't delete earlier tour coverage.
Jay-Z miscalculated a curious social media promotion for his concert tour that, despite his millions of followers, missed the target.
Jay-Z's real fans -- the ones who have been down with him since day 1 -- were puzzled at the news that he was on tour.
Similarly, singer Chris Brown, who boasts 70 million followers across 2 platforms, promoted Heartbreak On a Full Moon heavily on social media, but the album barely sold 45,000 copies last week.
Stars like Brown and Jay-Z find their numbers are coming up short because they rely on social media to get the word out about their projects. But roughly 60 percent of their social media followers are children -- ages 17 and under -- with cell phones but no disposable income.
Jay-Z's half empty arena tour continues all this week with dates in Canada, then it's on to the TD Garden in Boston on Saturday, Nov. 25, and the Barclays Center in Brooklyn on Sunday, Nov. 26.
Photo by Gustavo Caballero/Getty Images