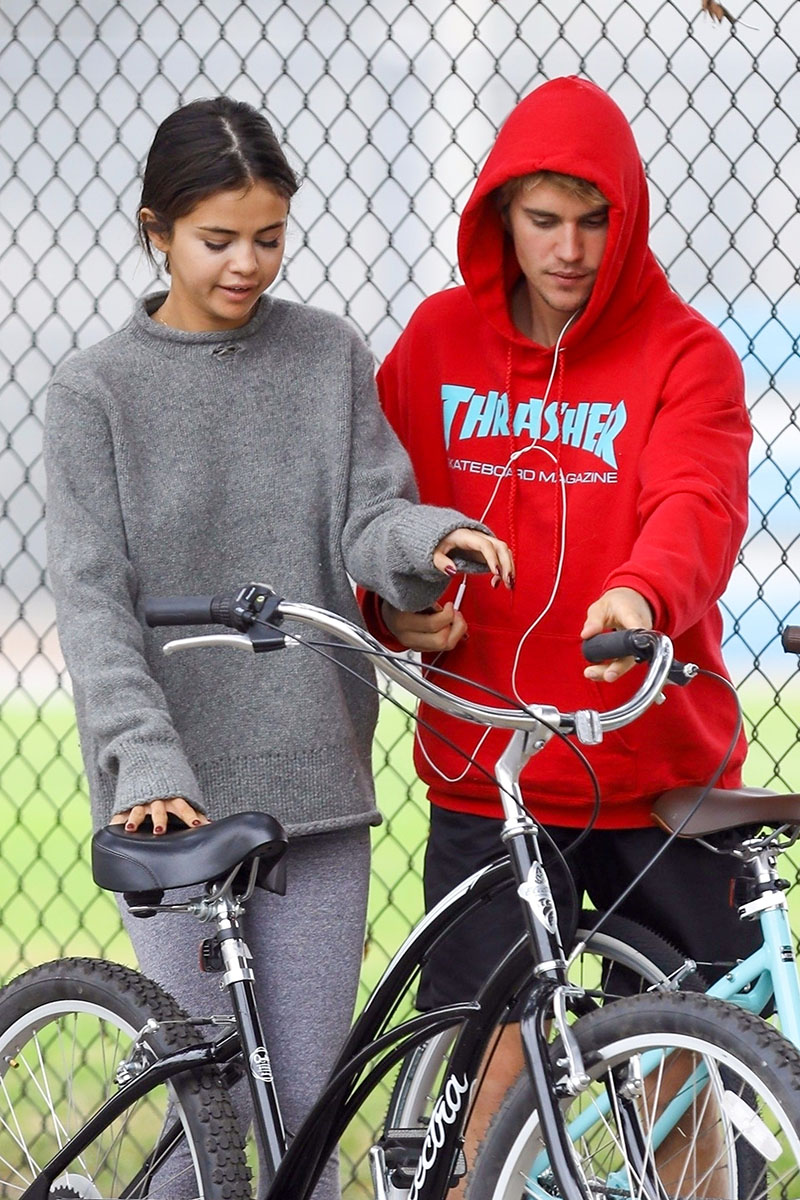 Power couple Selena Gomez and Justin Bieber were spotted out and about after deciding to give love one more try. Justin reportedly reached out to Selena after he learned she nearly died from kidney failure earlier this year.
Justin, 23, and Selena, 25, biked to a Los Angeles park after spending the weekend in each other's arms (pun intended).
Selena broke up with her former boyfriend, the oddly named singer The Weeknd, after she caught him cheating on her.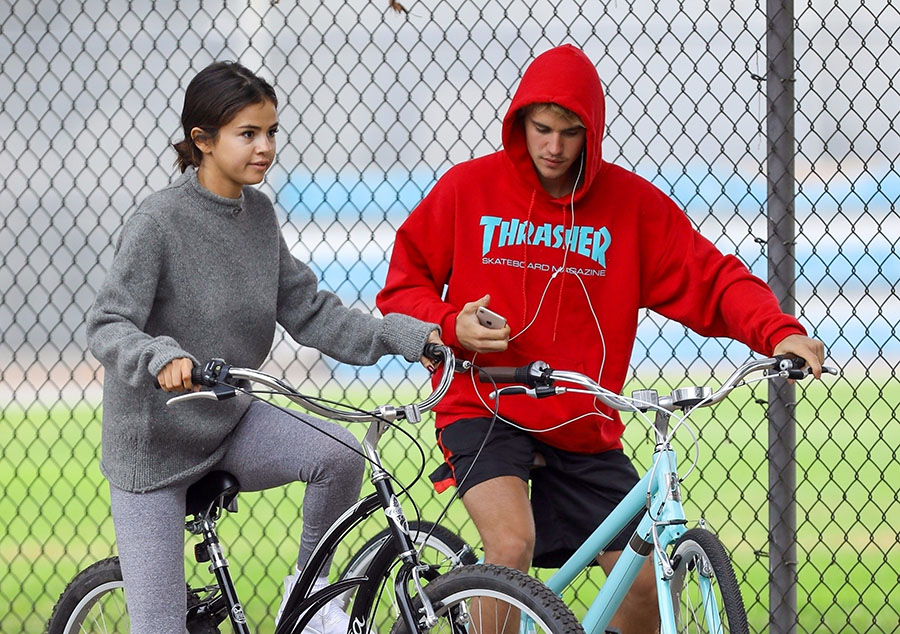 The on-again, off-again exes appeared to be having a blast during their outing together. Selena beamed from ear to ear while rocking a gray sweater with leggings while Justin wore a red hoodie pullover from Thrasher magazine's clothing line.
Selena impressed young Justin when they started dating back in 2010 when he was just 16 and she was a mature 18.
Their relationship hit a rough patch in 2012 and it was over by 2013.
After running through every available starlet in Hollywood, Justin changed his ways and devoted his life to God. The "Baby" singer announced he would open his own church in L.A. to lead the unwashed masses to Jesus.
Photos by Vasquez-Max Lopes / BACKGRID