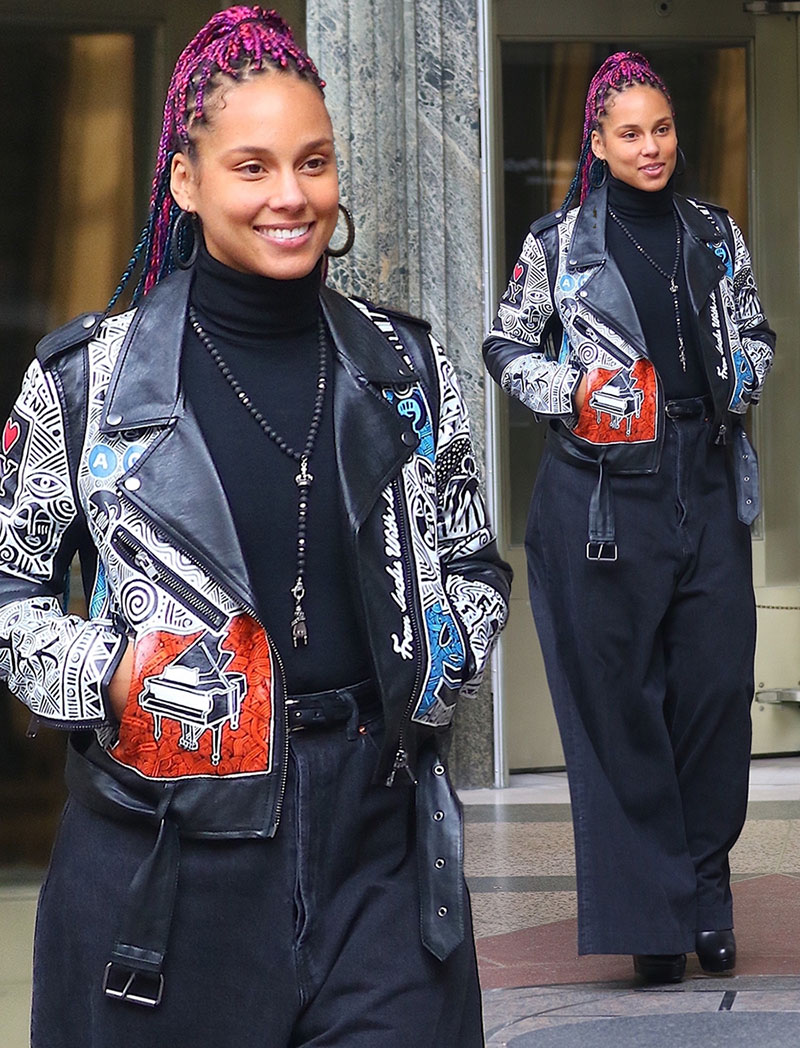 Alicia Keys smiled for the camera while leaving Sony Records in New York City where she took part in a meeting with execs on Wednesday. The makeup-free singer looked cool in wide leg denim pants and a custom hand painted biker jacket.
On Tuesday, the superstar surprised sick children at the UCSF Benioff Children's Hospital in San Francisco.
Veronica Coleman, whose son Tucker was among the children in attendance, posted photos and videos of Alicia's concert on her Facebook page.
Coleman apologized for the shaky photos, saying she was crying the whole time.
Alicia and Lenny Kravitz later teamed up for a fundraiser concert at AT&T Park that same night.
Photos by BlayzenPhotos / BACKGRID