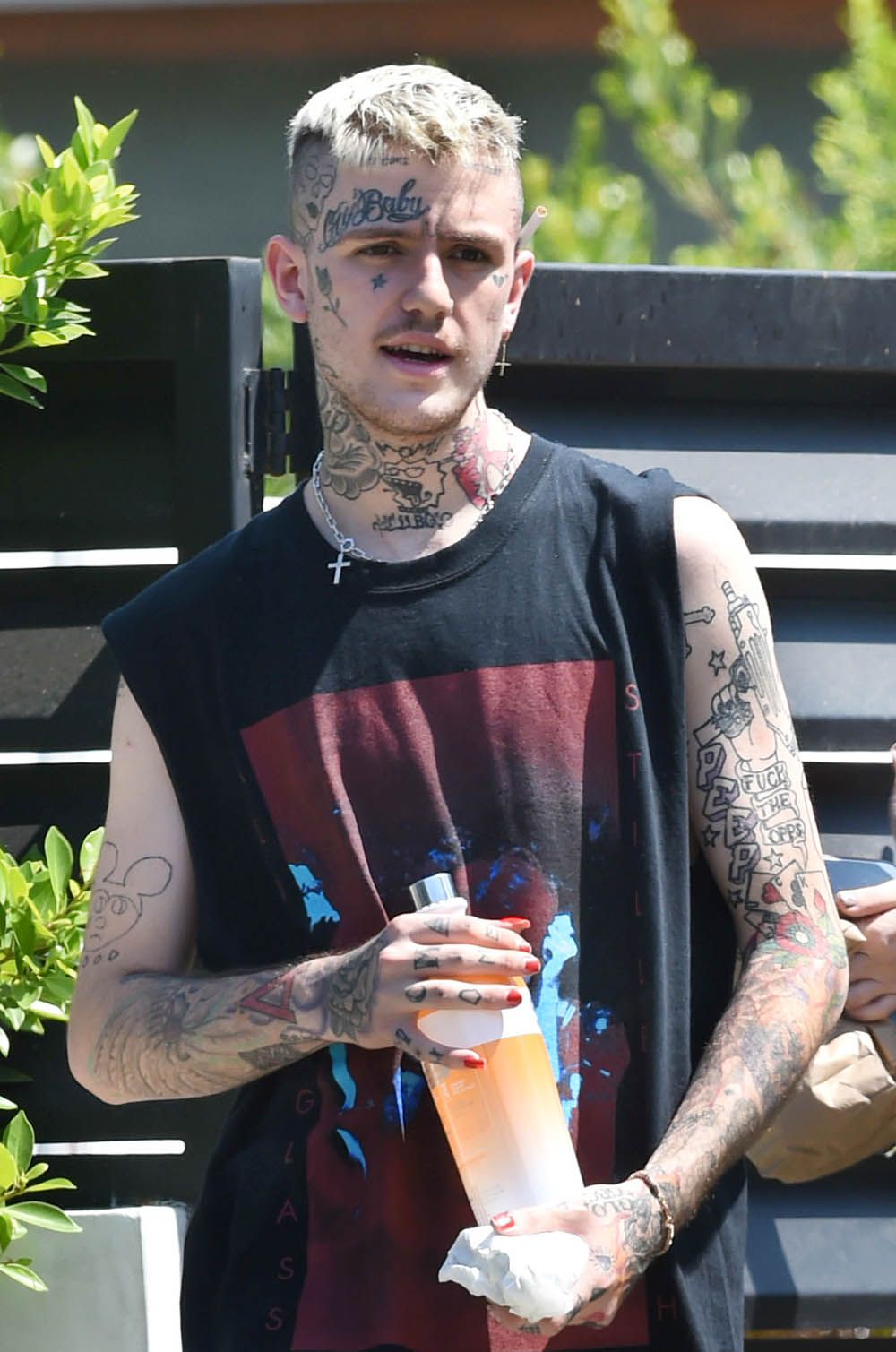 Arizona police officers are investigating rapper Lil Peep's death after discovered troubling messages allegedly sent by a female fan who was with him and may have supplied him with drugs in the moments before he died.
Peep, real name Gustav Ahr, was found dead on his tour bus before a concert in Tucson, Arizona, earlier this month. He was 21 years old.
Detectives suspect the rapper may have overdosed on drugs laced with the opioids fentanyl or Carfentanil, which is used in animal tranquilizers.
Law enforcement sources tell gossip webloid TMZ.com that police are also looking into private messages allegedly sent to a friend by a woman named Mariah Bons, who saw Peep shortly before his death.
One alleged message reads, "GBC (Goth Boy Clique, a rap collective Peep belonged to) high af [as f–k] because of me and my friend lol."
She also allegedly wrote, "He passed the f–k out my brother called and I tried to get him to say hi to my brother but he wouldn't wake up."
Lil Peep's body was found alongside drug paraphernalia, Xanax, marijuana and an unknown powder. An initial autopsy proved inconclusive and toxicology results are pending.
The rapper's brother Oskar has said he believes his sibling accidentally overdosed on tainted drugs.
"We [Peep's family] have heard there was some sort of substance he did not expect to be involved in the substance he was taking," Oskar told People magazine.
"Grey Death" is a potent mixture of heroin, fentanyl, carfentanil and other synthetic opioids that are responsible for many fatal overdoses around the country.
Carfentanil is a fentanyl-related compound that is used in elephant tranquilizers. It is 10,000 times more potent than morphine and 100 times stronger than fentanyl.
The drug is a danger to first-responders, medical, and laboratory personnel because the liquid and powder forms can be absorbed quickly through the skin or inhaled.
A 69-year-old woman died while cleaning her son's bathroom after he was killed by a fatal overdose of fentanyl.
The Miami Herald reports that Theresa Plummer became short of breath and collapsed while cleaning the bathroom after her son, Ronald, 45, died of a drug overdose there. She was pronounced dead at a hospital.