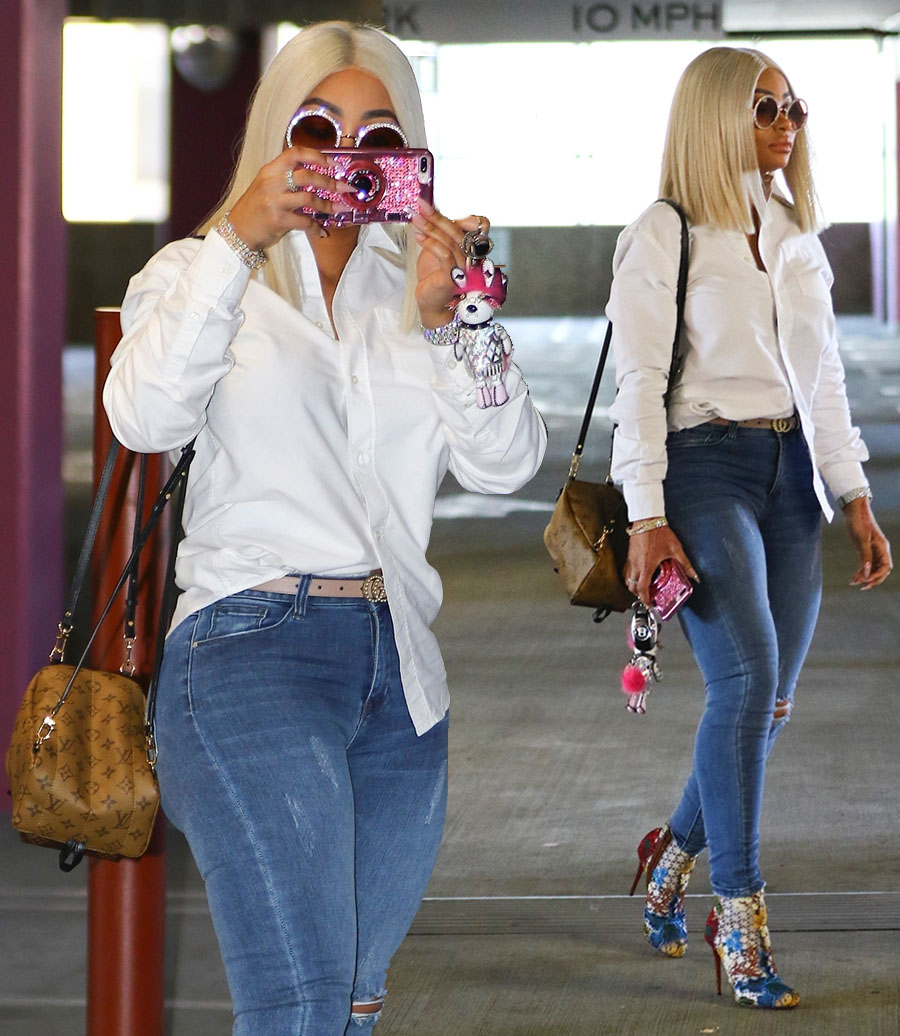 Blac Chyna is facing legal action for allegedly using paparazzi photos for a sponsored Instagram post without paying for a photo license. Chyna is the latest celebrity to be sued as photo agencies crack down on unauthorized use of their images on social media.
Rob Kardashian's ex-fiancee is accused of reposting the above images of herself that were taken by photographers at the California-based BACKGRID photo agency and using one of the pictures to promote a fashion brand in October.
"When your @fashionnova jeans go perfect with any fit… Shop @fashionnova for the hottest styles!" she urged her Instagram.com followers.
According to TheBlast.com, BACKGRID bosses say they own the rights to the pictures and didn't license them to Chyna, real name Angela White. The agency is seeking $150,000 per infringement, plus damages.
Other stars who have been sued for posting paparazzi photos on Instagram.com include Gigi Hadid, Khloe Kardashian, and Kendall Jenner.
Instagram bloggers also face costly copyright lawsuit.
The popular Instagram blog @Frobabies was recently hit with a lawsuit for copyright infringement.
Kanika Nigist, who runs @Frobabies, raised over $10,000 in GoFundMe donations from her 596,000 followers to help with legal costs.
Photos by FANA / VM / BACKGRID