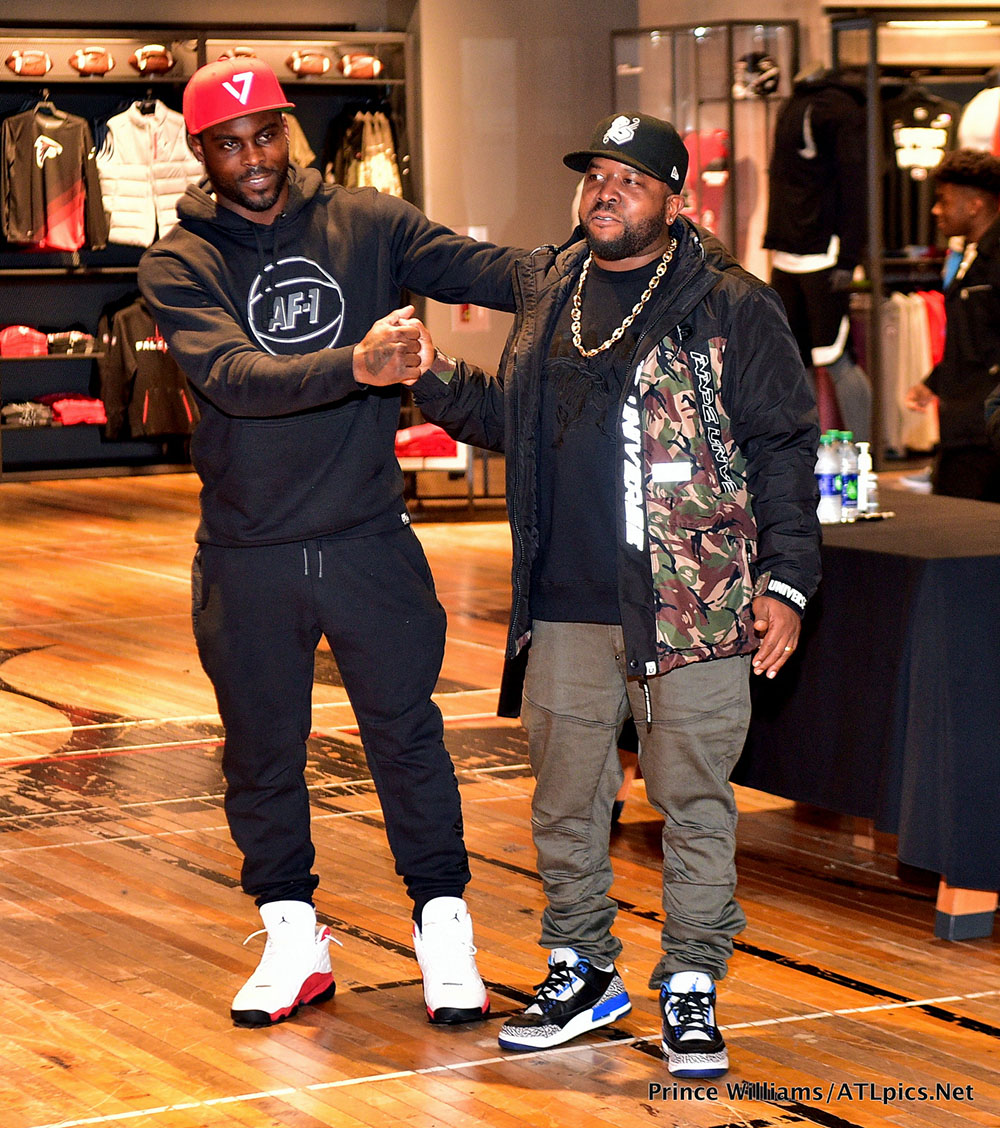 On Wednesday, millionaires Michael Vick, left, and Antwan "Big Boi" Patton partnered with Nike and Lenox Square Mall to host Vick's annual holiday shoe giveaway for Christmas. Vick and Big Boi blessed dozens of underprivileged children from the Big Kids foundation (Big Boi's charity).
Photo by Prince Williams/ATLPics.net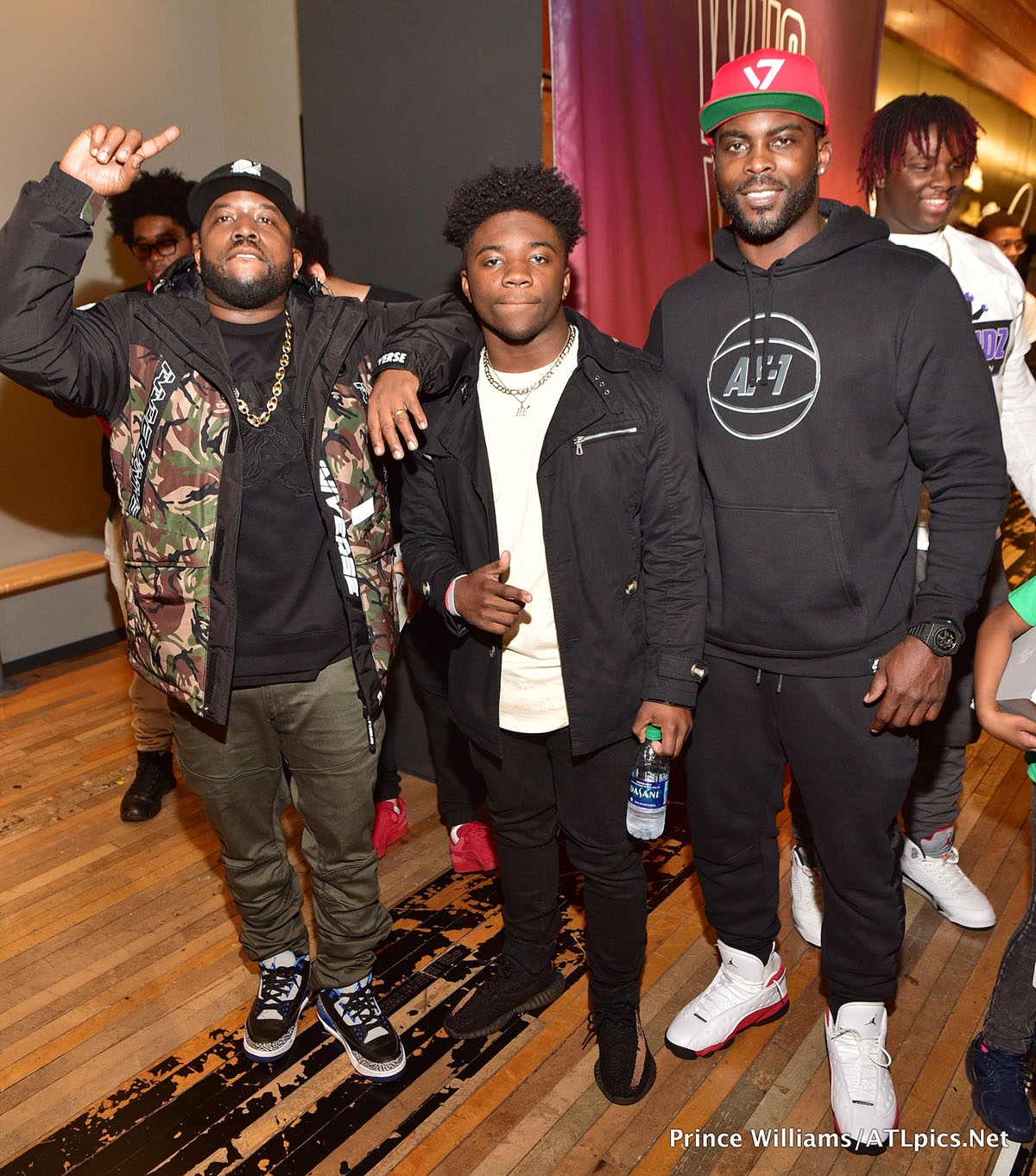 Mike and Big Boi gave away dozens of Nike sneakers and Mike signed NFL merchandise for the children.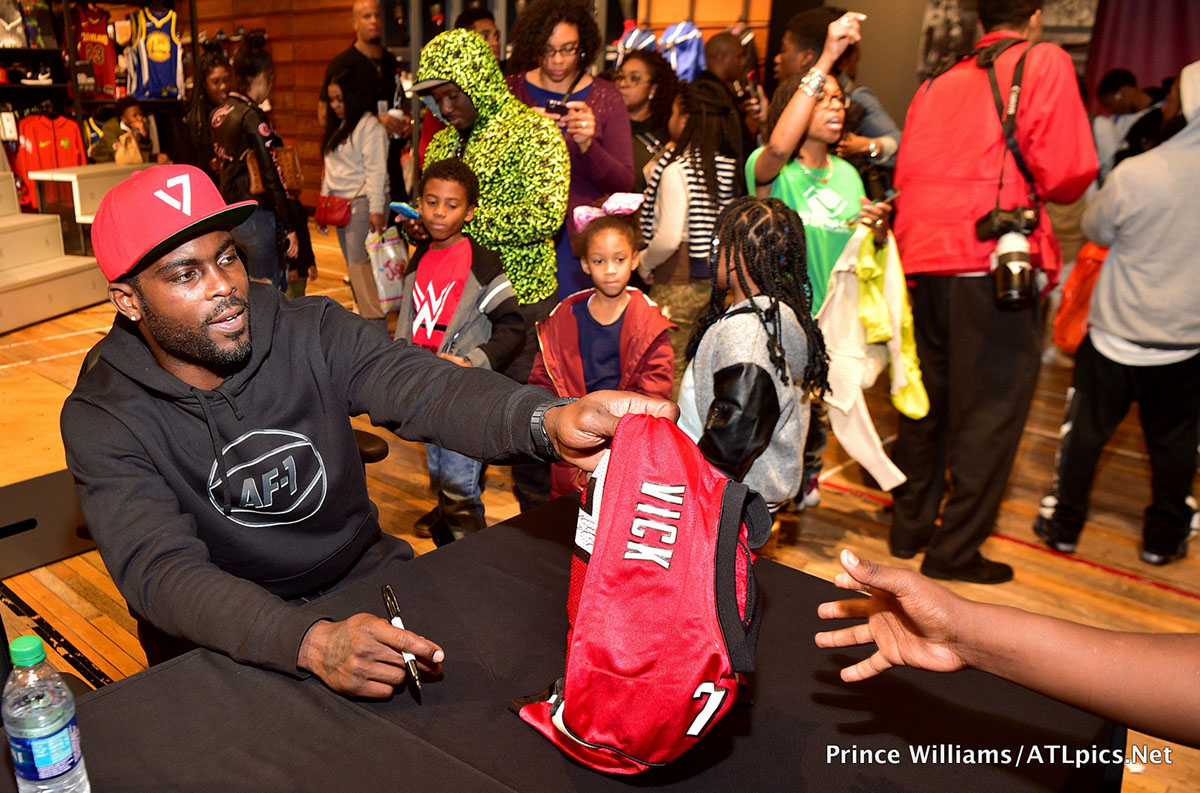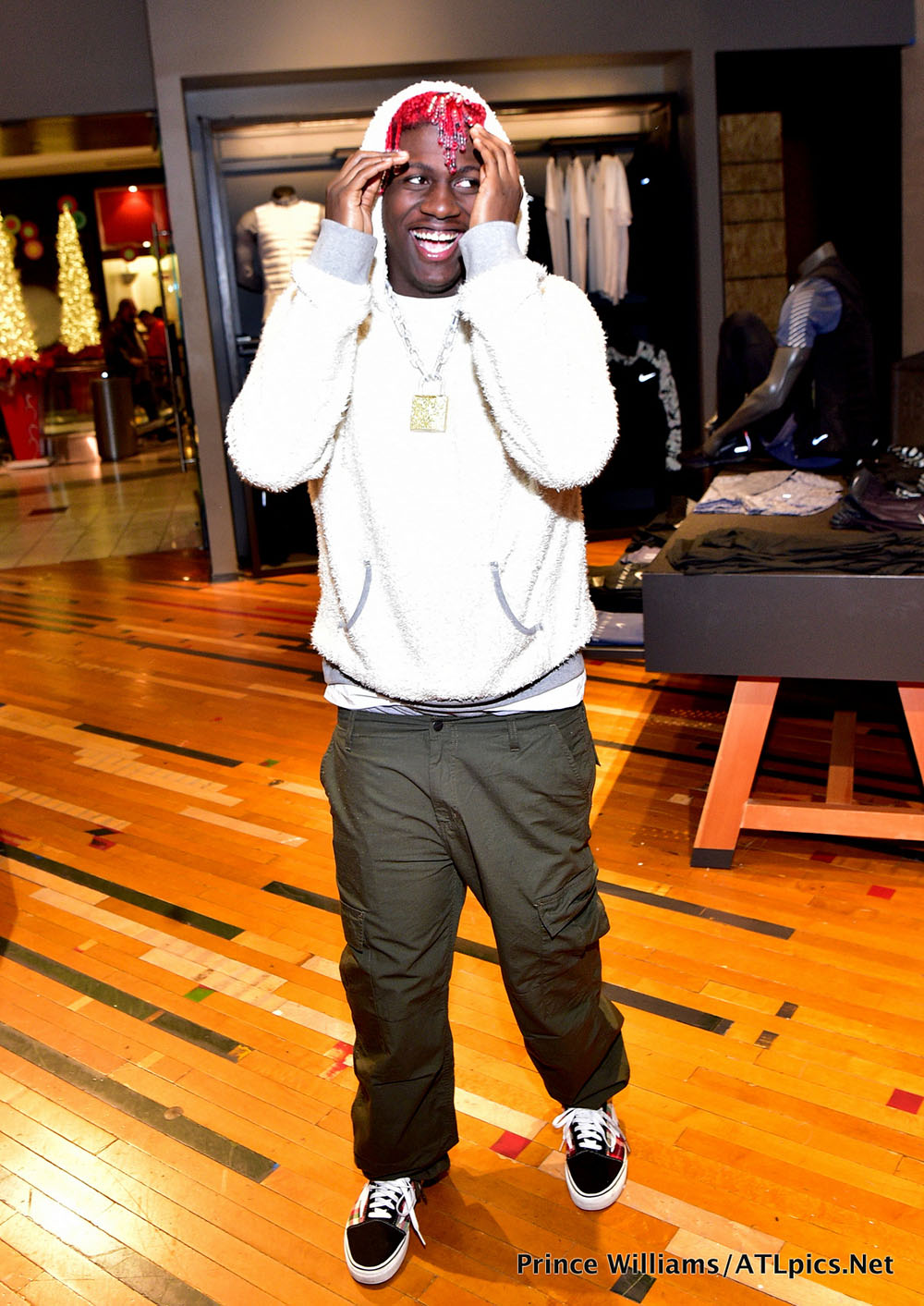 Rapper Li'l Yachty stopped by to greet the children and to support Vick and Big Boi's charities.
Vick and his wife Kijafa Vick have 2 daughters, London and Jada, and she gave birth to their son, Michael Vick, Jr., in November.
Mike also has an older son, Mitez Vick, from a previous relationship.
Photos by Prince Williams/ATLPics.net