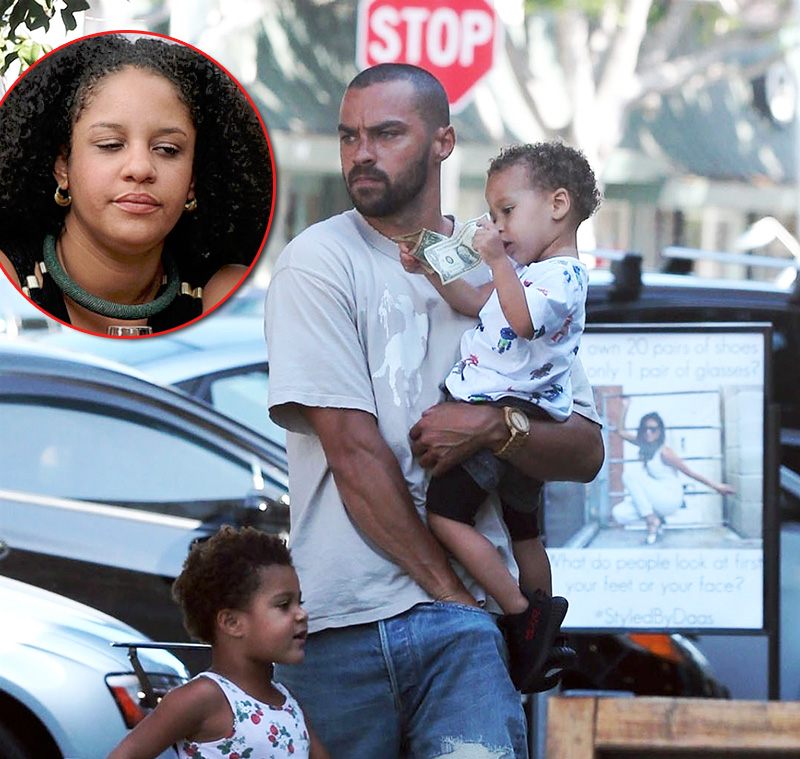 Aryn Drake-Lee, the bitter estranged wife of actor Jesse Williams' has accused him of violating their cild custody agreement.
The Grey's Anatomy star split from Drake-Lee in April 2017, after five years of marriage. In August, she filed for sole custody of the couple's children, daughter Sadie and son Maceo.
In court papers she accused Williams of flying into violent rages in front of their kids.
In September the couple agreed not to introduce their children to any significant others for six months.
But now Drake-Lee claims the actor violated the agreement by taking their children to a woman's house.
She also alleges they went on vacation with the woman to Big Bear in California.
Drake-Lee's accusations emerge weeks after Williams filed new documents seeking a modification of the custody agreement following a disagreement over the holidays. He accused Drake-Lee of not letting him see the children.
The actor and Drake Lee also recently reached a temporary child support settlement, with the actor paying $100,000 for spousal and child support, and $60,000 to pay her lawyers' fees. Williams agreed to make the payments in three monthly installments from his Grey's Anatomy salary.
It is unclear if actress Minka Kelly -- whom Williams is rumored to be dating -- is the woman referenced in Drake-Lee's new filing.
Photo by Backgrid USA