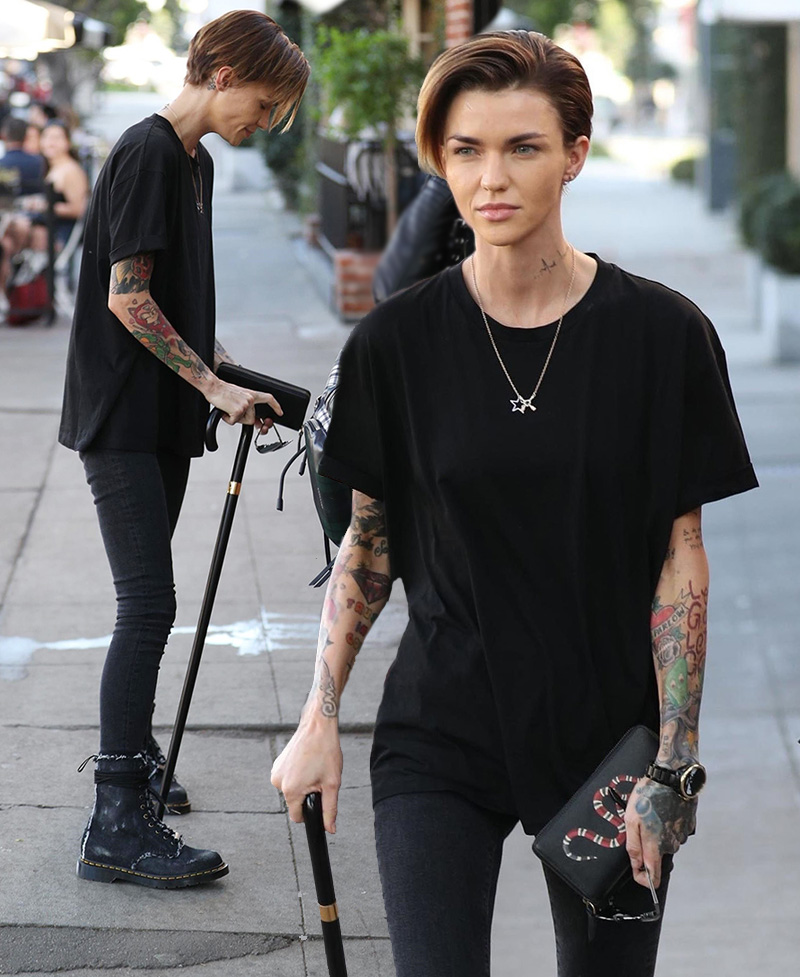 Ruby Rose was spotted walking with a cane weeks after undergoing surgery on her spine. The 31-year-old actress experienced nausea and vomiting related to an adverse reaction to her pain medicine on Tuesday. She posted an Instagram.com photo of herself leaning over a toilet.
She wrote in the caption: "Ever found out you're allergic to Codeine in an entirely pink room... with pink walls, pink stairs, pink doors, all while you're 4 hours from home neither... but that would really suck."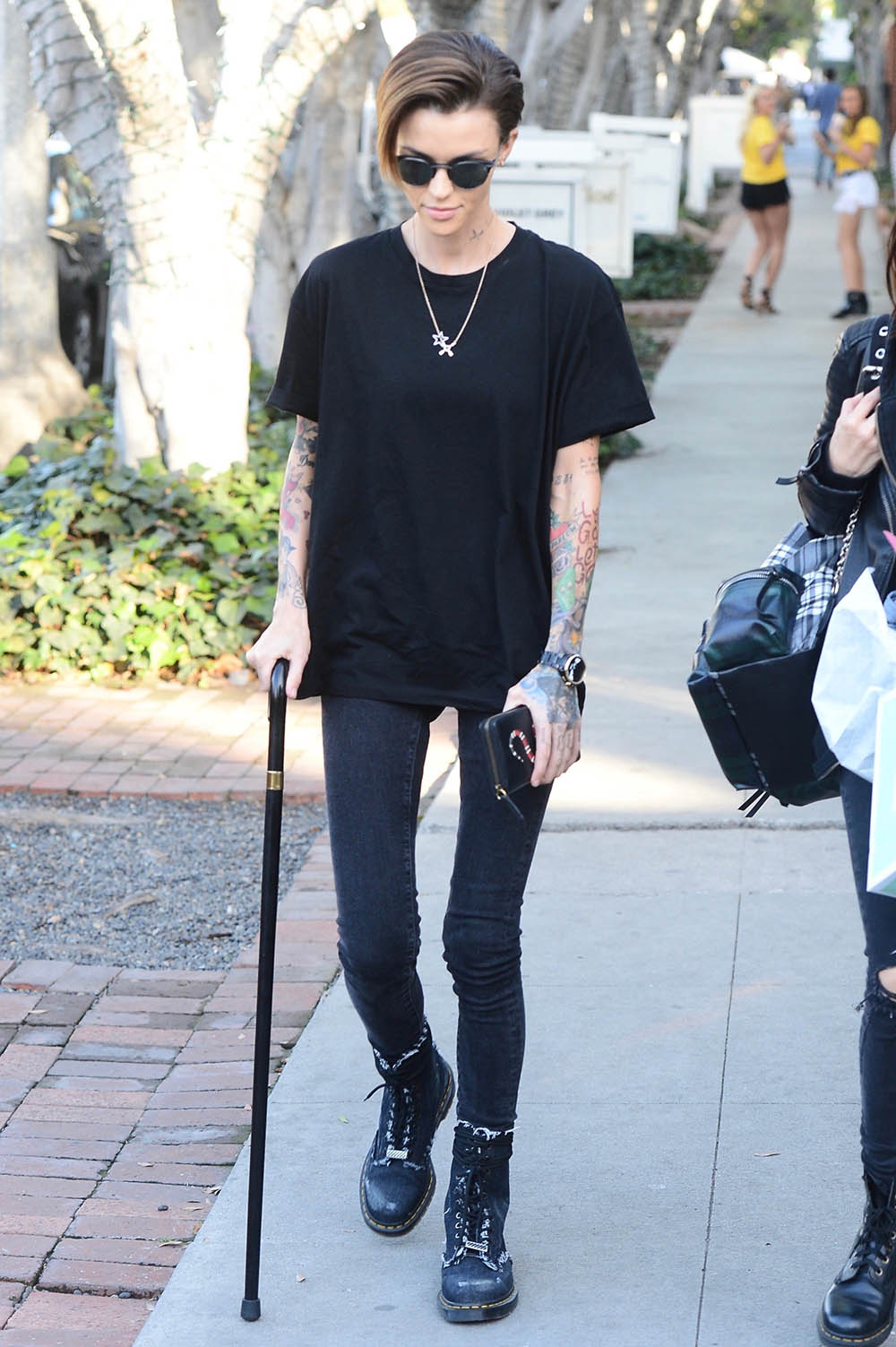 Ruby was spotted leaving Kate Somerville in West Hollywood with her girlfriend after getting acne treatment. She is happy to be out of her wheelchair and walking with a cane.
She revealed last Thursday that she opted for surgery after years of dealing with back pain. "I am now recovering from a back procedure, but I do need to stay active, so before I get seen with my cane and wheelchair in public, I'd rather put it out there that I'm fine and going to be fine," she tweeted.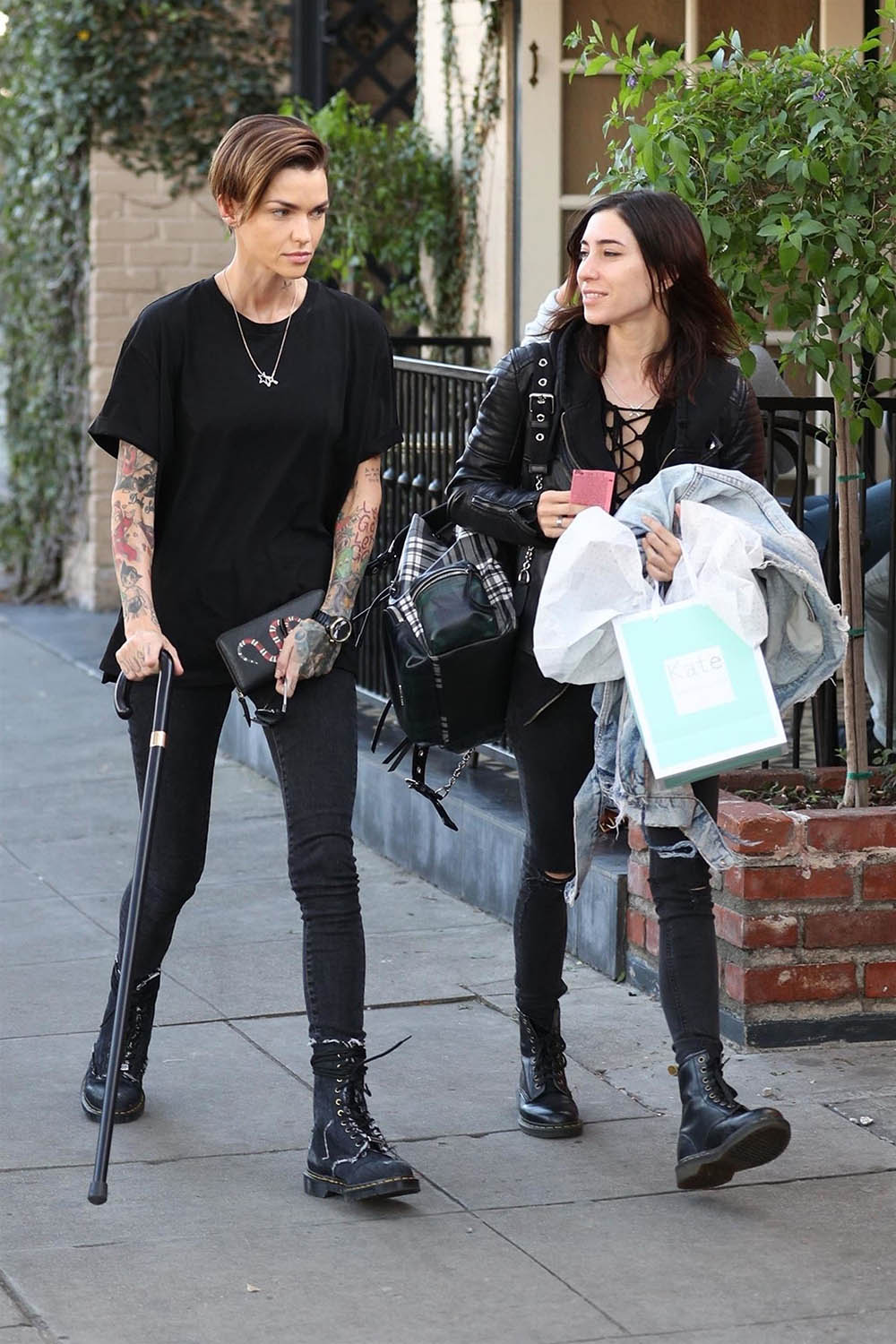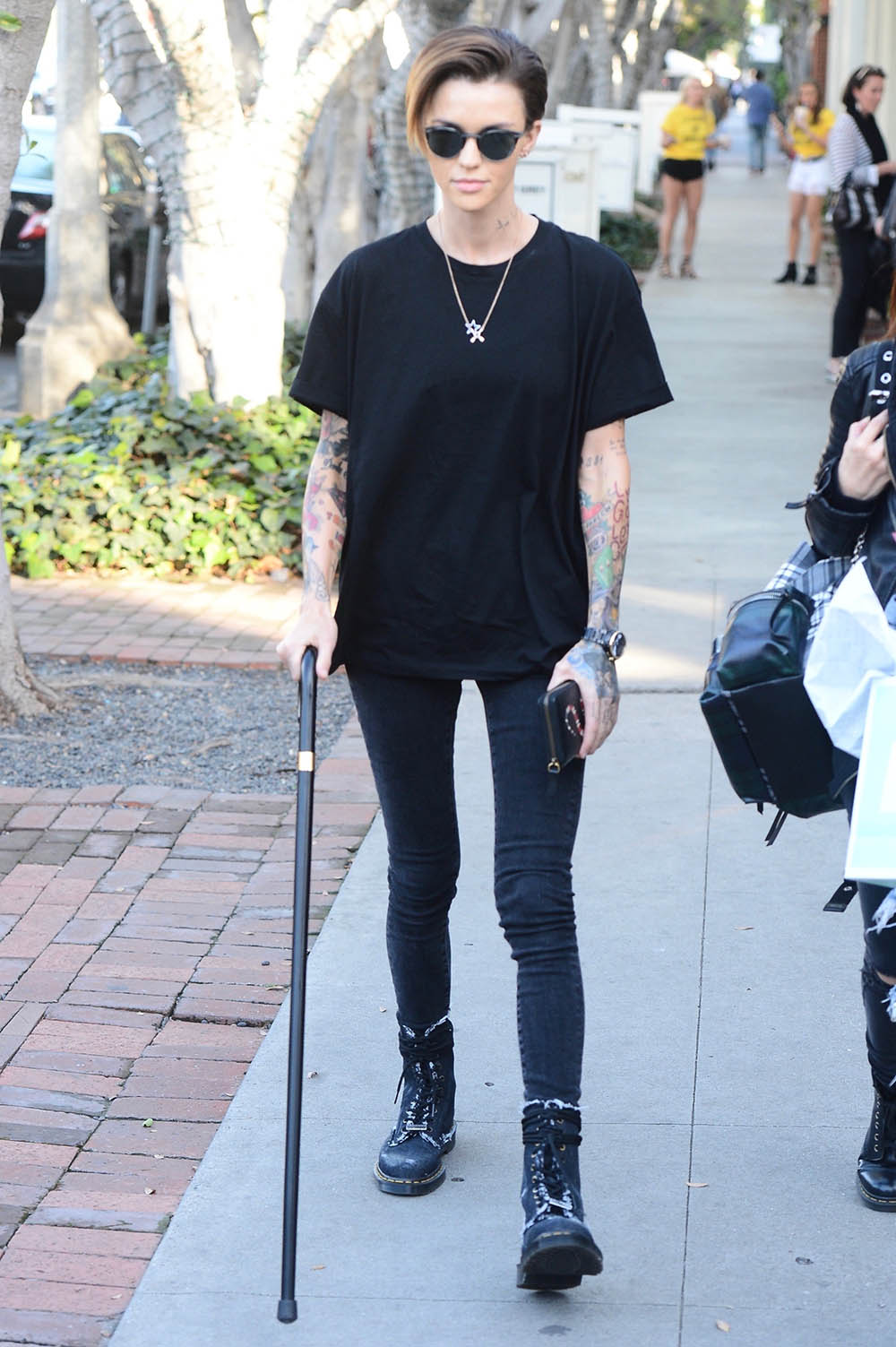 Photos by Elite Images / BACKGRID