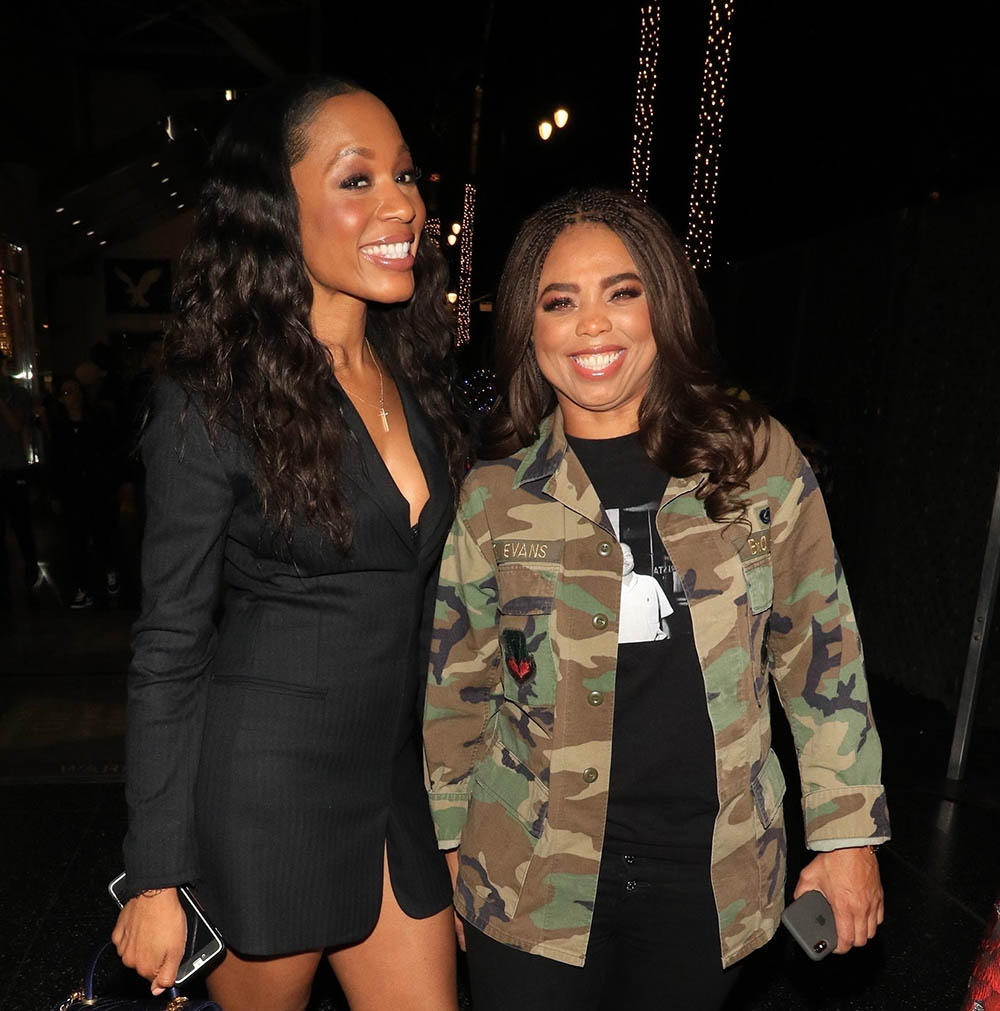 SportsCenter anchor Cari Champion (left) and blogger Jemele Hill, both 42, attended the West Coast premiere of Black Panther, held at the Dolby Theatre in Hollywood. As you know, Ms. Hill was demoted from SportsCenter's 'The 6' after she violated company policy on more than one occasion.
Hill was suspended in October for her tweets on the NFL protests. She now blogs for ESPN's the Undefeated.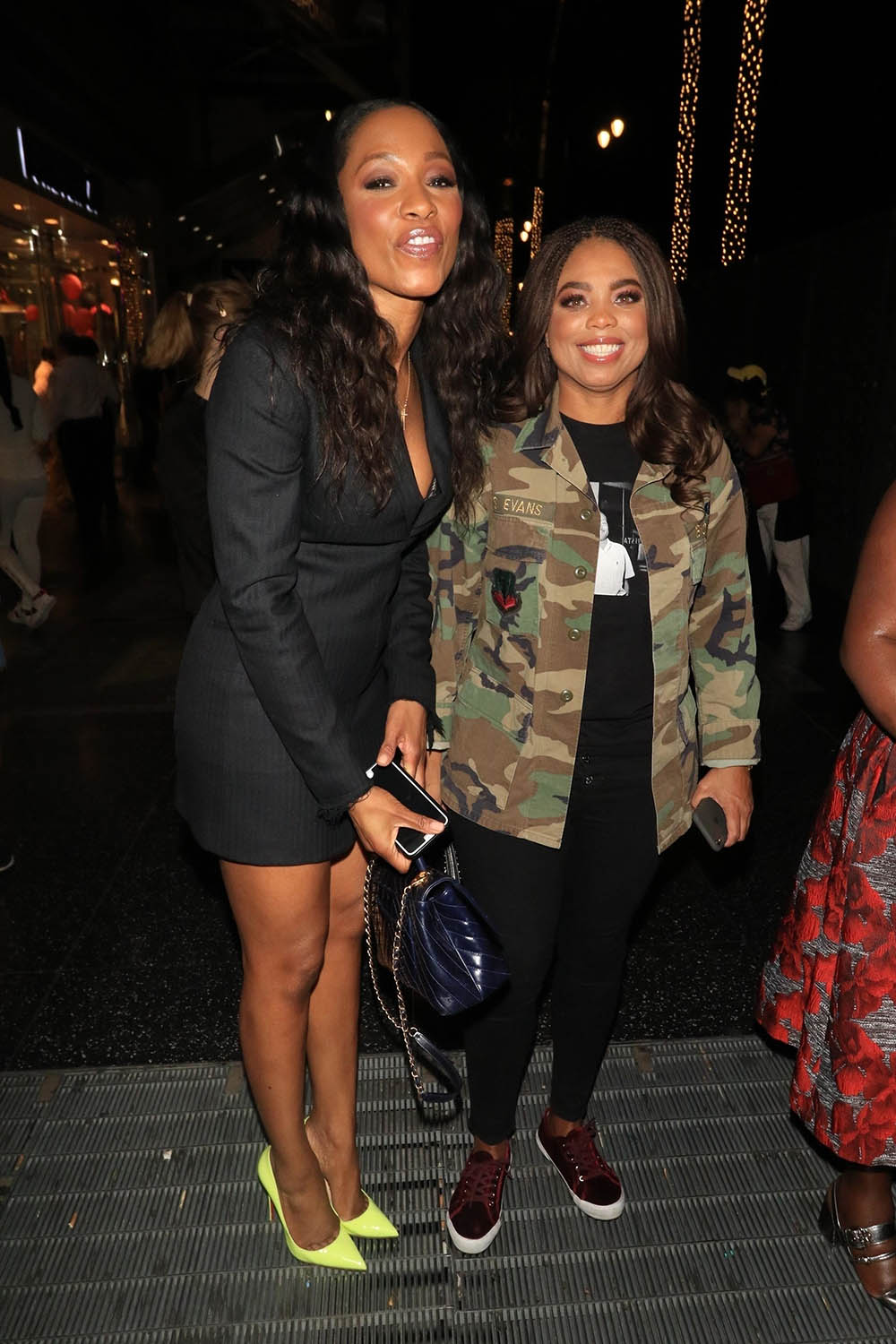 Jemele has played 2nd fiddle to the statuesque Cari during her career at ESPN. Cari was picked over the outspoken journalist for the coveted gig hosting ESPN2's First Take in 2012. Cari also landed the coveted morning anchor position on SportsCenter in 2015.
Photos by Hollywood To You / BACKGRID