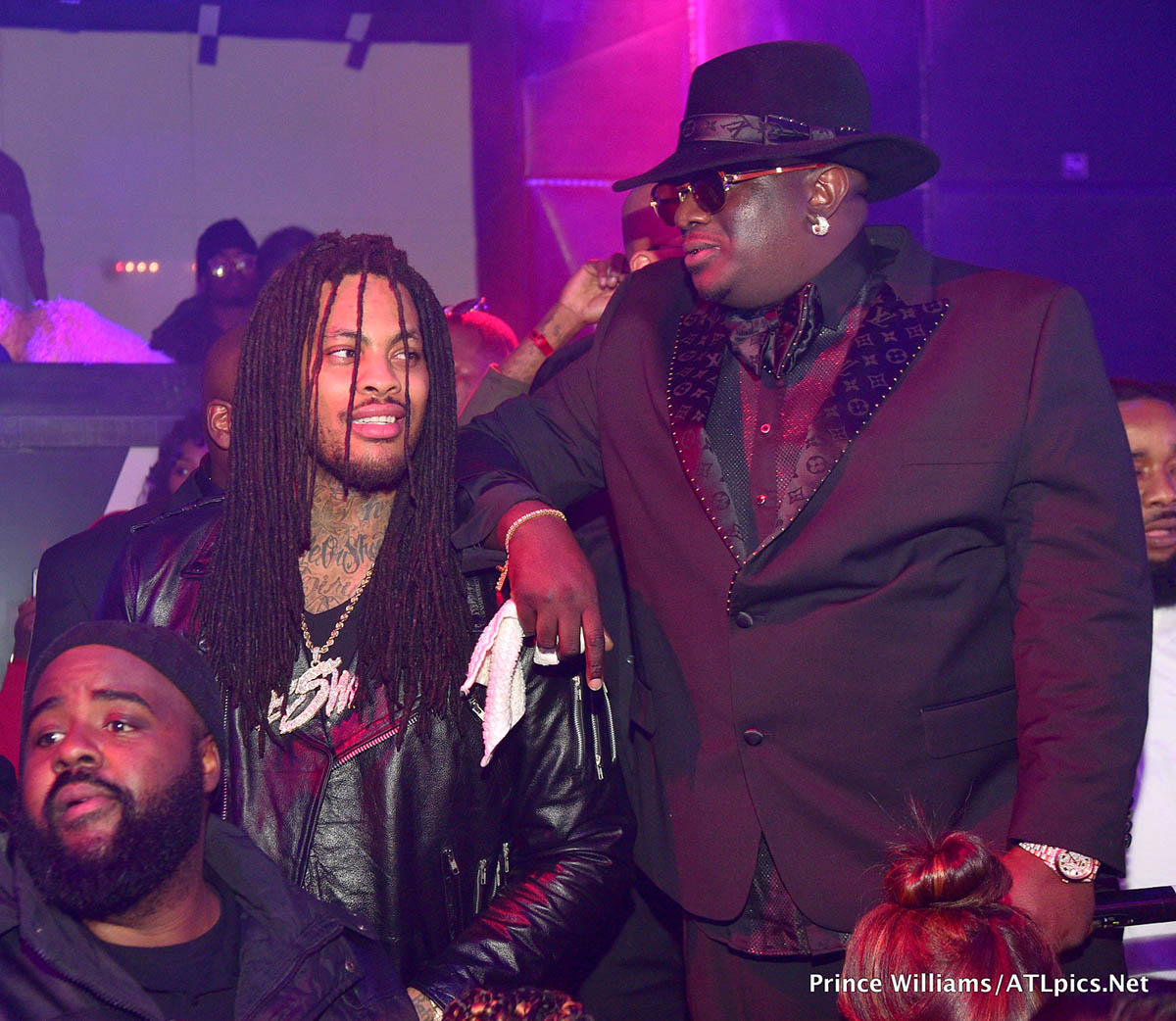 Atlanta businessman Big Bank Black held a "No Cap Party" at the celebrity hotspot Gold Room in Buckhead, Atlanta. "No capping" is street slang for no bragging and no fake n-ggas. Big Bank Black is a rapper and he is co-founder and CEO of Duct Tape Entertainent in Atlanta's infamous Zone 6 neighborhood. He poses above with celebrity guest Waka Flocka. Other guests include Waka's wife Tammy Rivera; rappers Quavo, 21 Savage, Young Thug, Premadonna, Peewee Longway and more.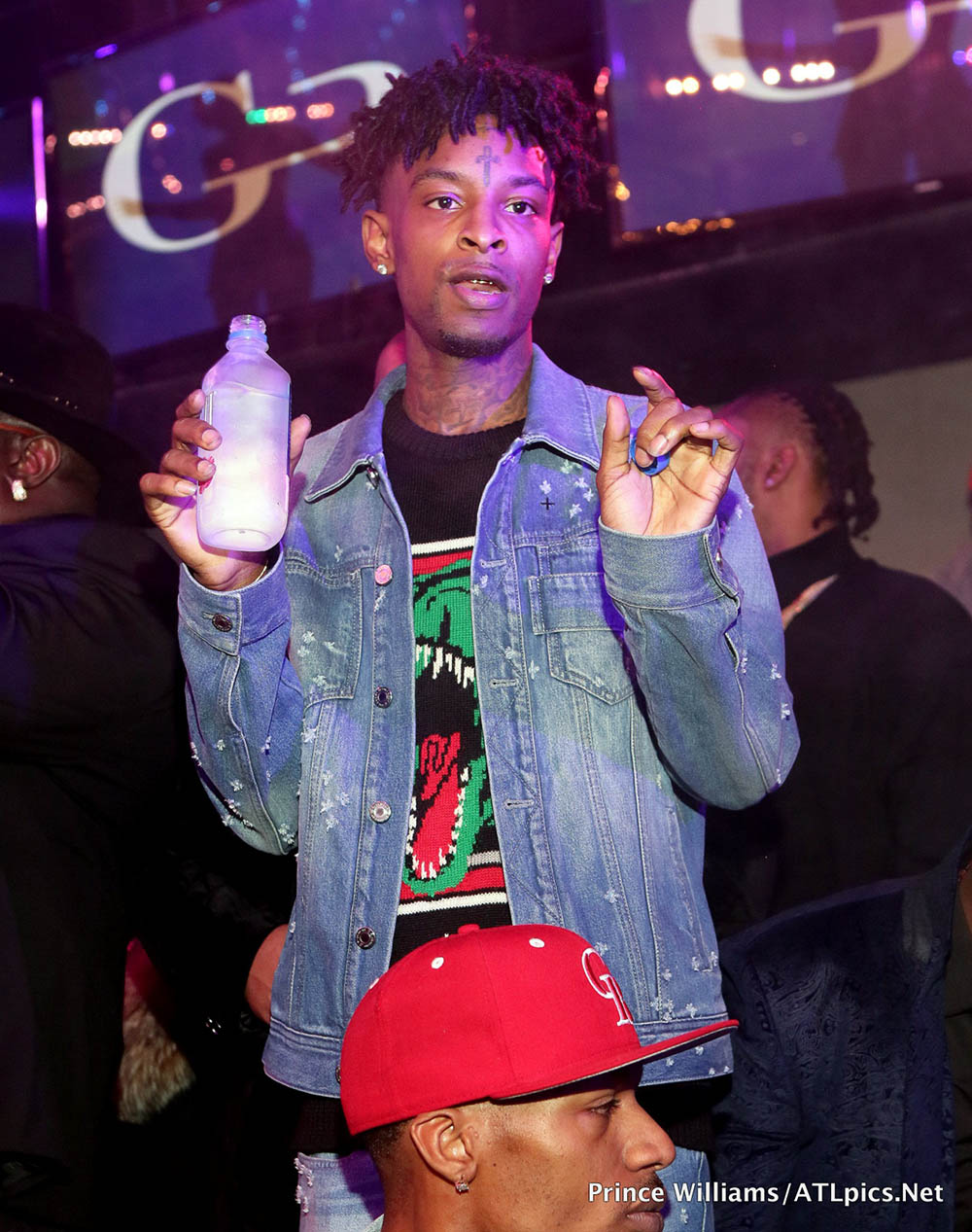 Insiders are buzzing about rapper 21 Savage partying in Atlanta while his girlfriend Amber Rose prepared to go under the knife to remove her size 36H breast implants. Friends say 21 Savage and Amber's relationship has cooled off considerably in the past few days. Expect a breakup announcement any day now.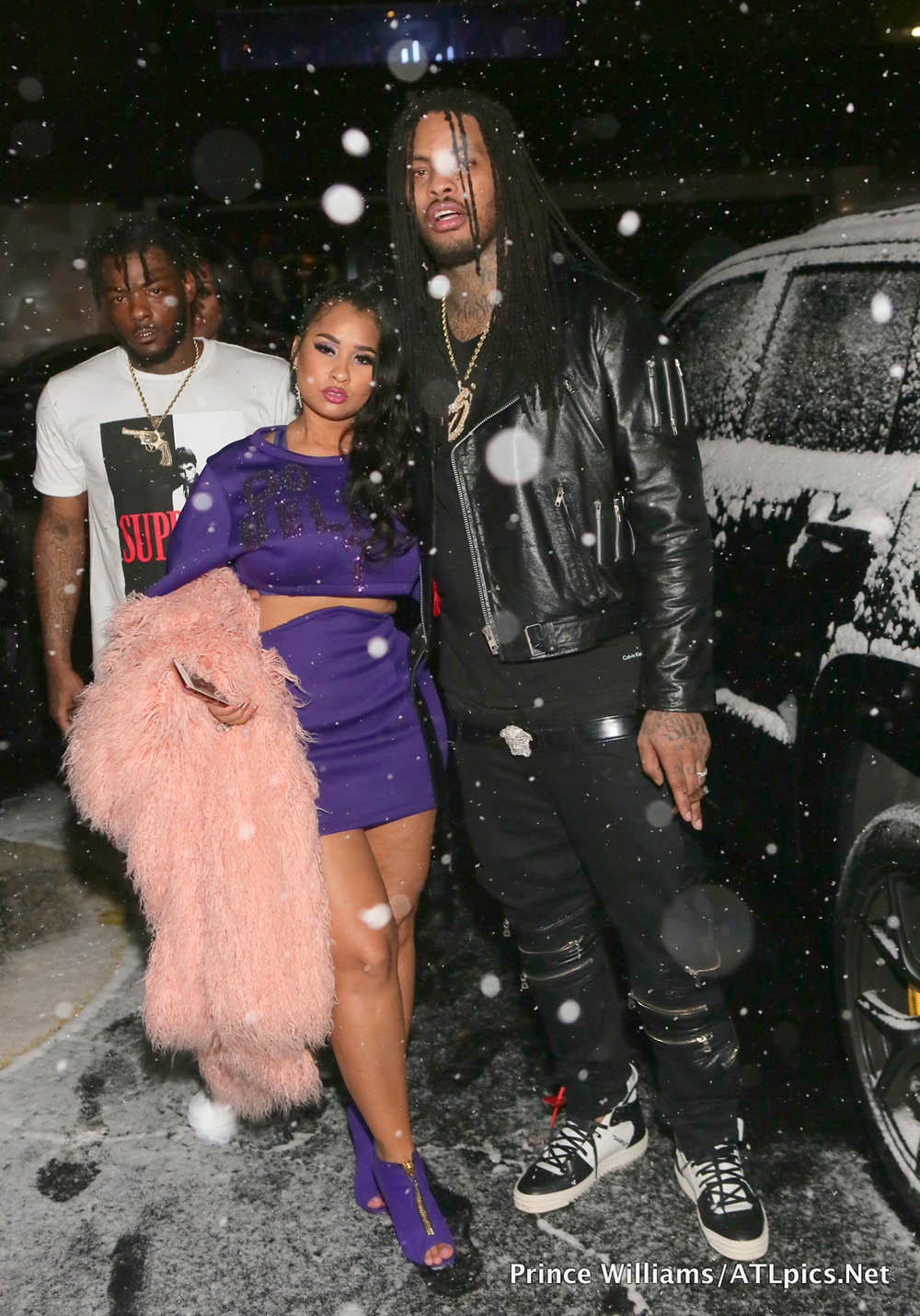 Guests were buzzing about how great Tammy Rivera looked after losing 30 pounds. Tammy and her husband braved the cold and snow to party with their celebrity friends at the Gold Room.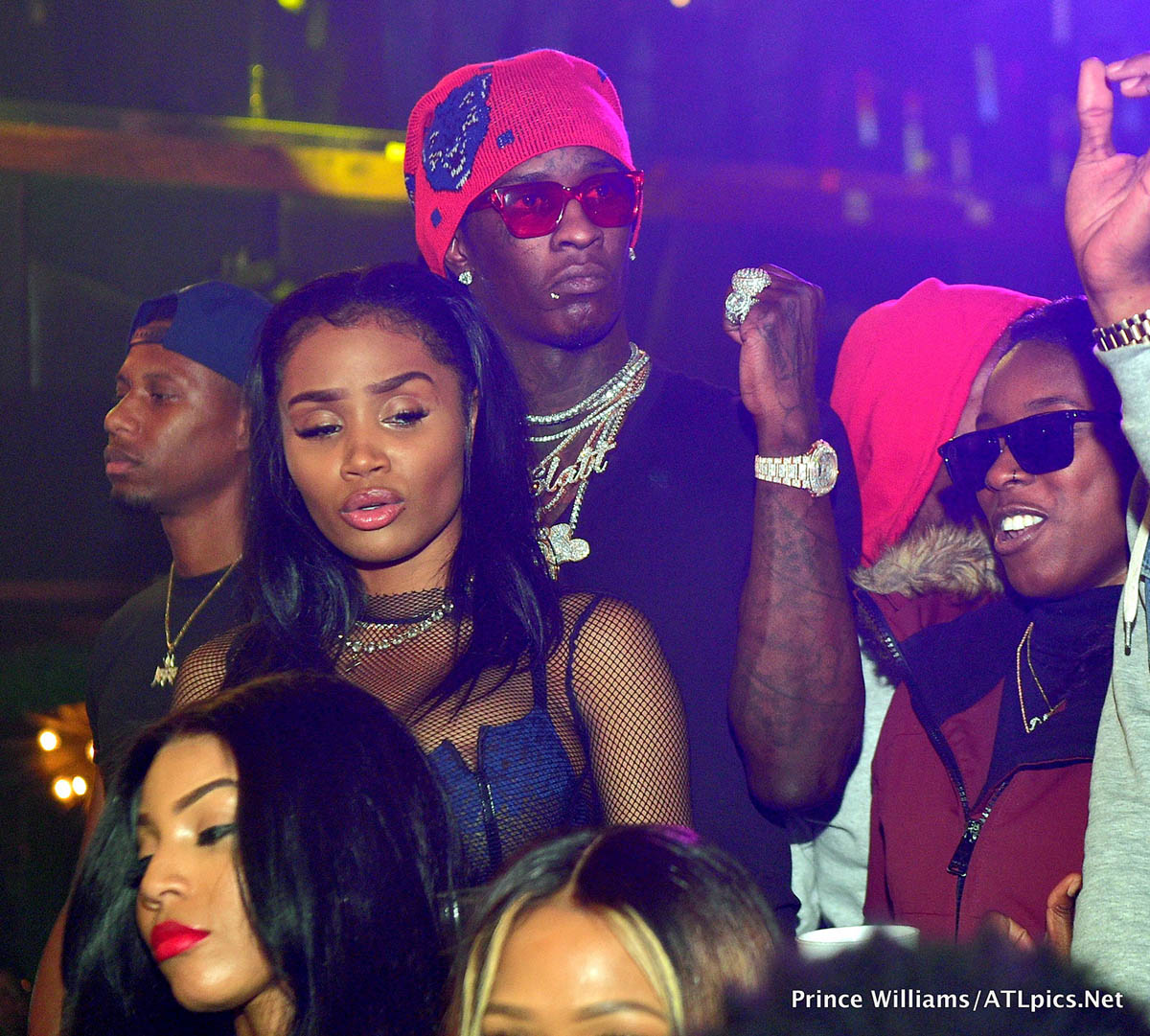 Power couple Young Thug and Jerrika Karlae drove 5 minutes from their Buckhead mansion to the Gold Room to support their boy, Big Bank Black. Don't they look cute together?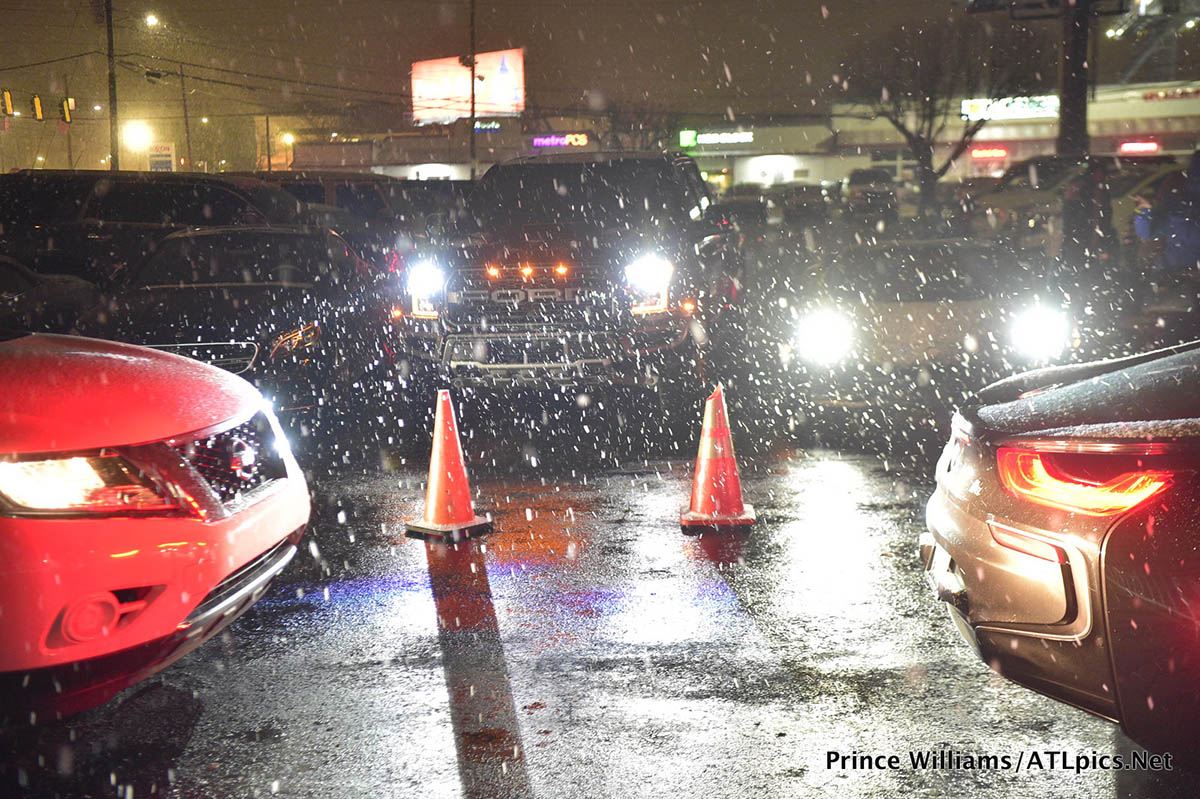 As the celebrities partied inside, snow flurries accumulated outside the club and blanketed the city in up to 2 inches of snow.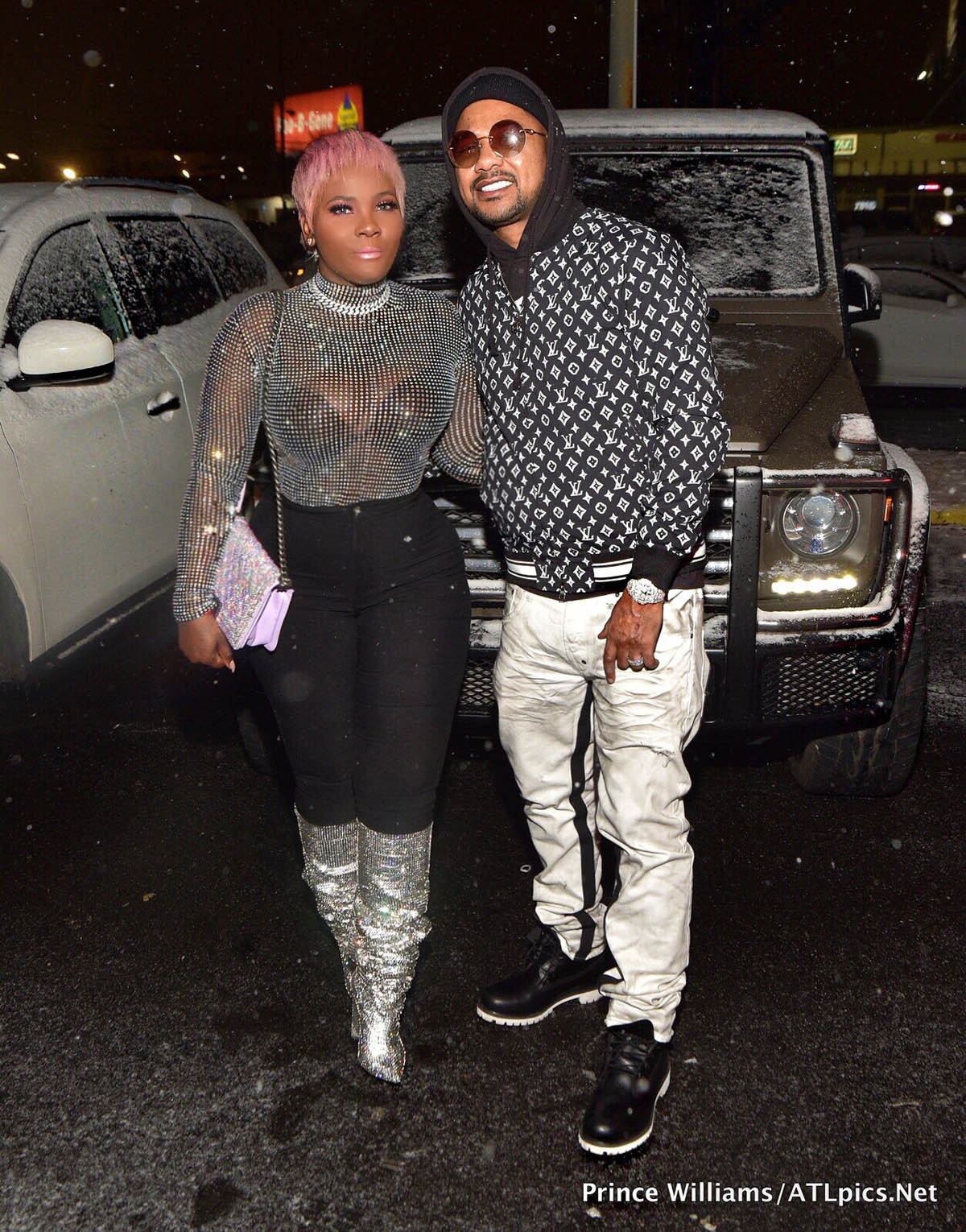 Waist Gang Society rapper Premadonna filmed her husband Buck and Quavo displaying their "Ice Trays" outside the club. Premadonna wore a sheer top with a pair of $10,000 Swarovski crystal boots. Watch the video below.
Photos by Prince Williams/ATLPics.net