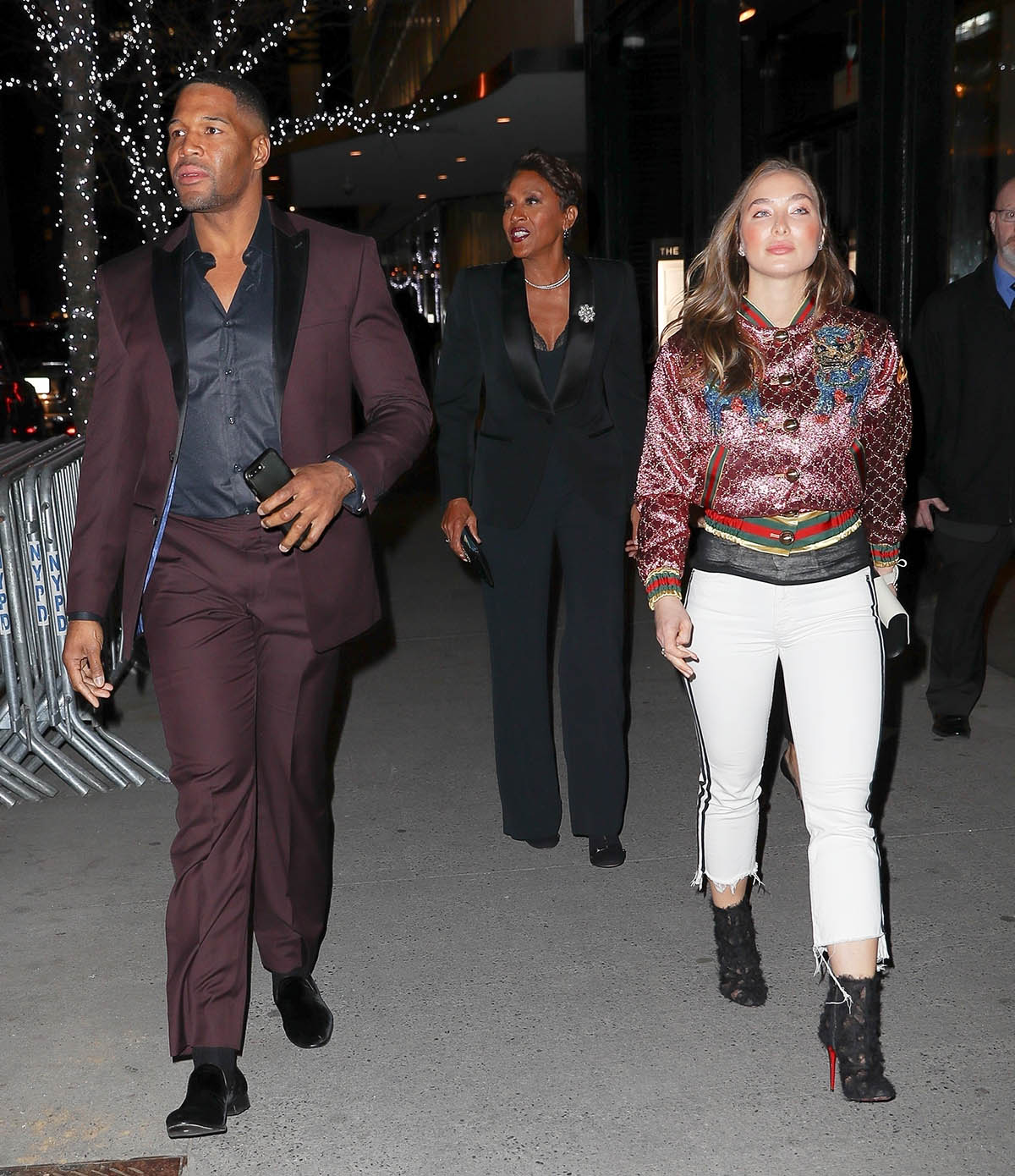 TV news journalists Michael Strahan and Robin Roberts took their significant others on a double date to see superhero movie 'Black Panther' in New York City on Saturday. Michael, 46, and his 20-something girlfriend Kayla Quick were seen leaving the theater with Robin, 57, and her age-appropriate life partner Amber Laign.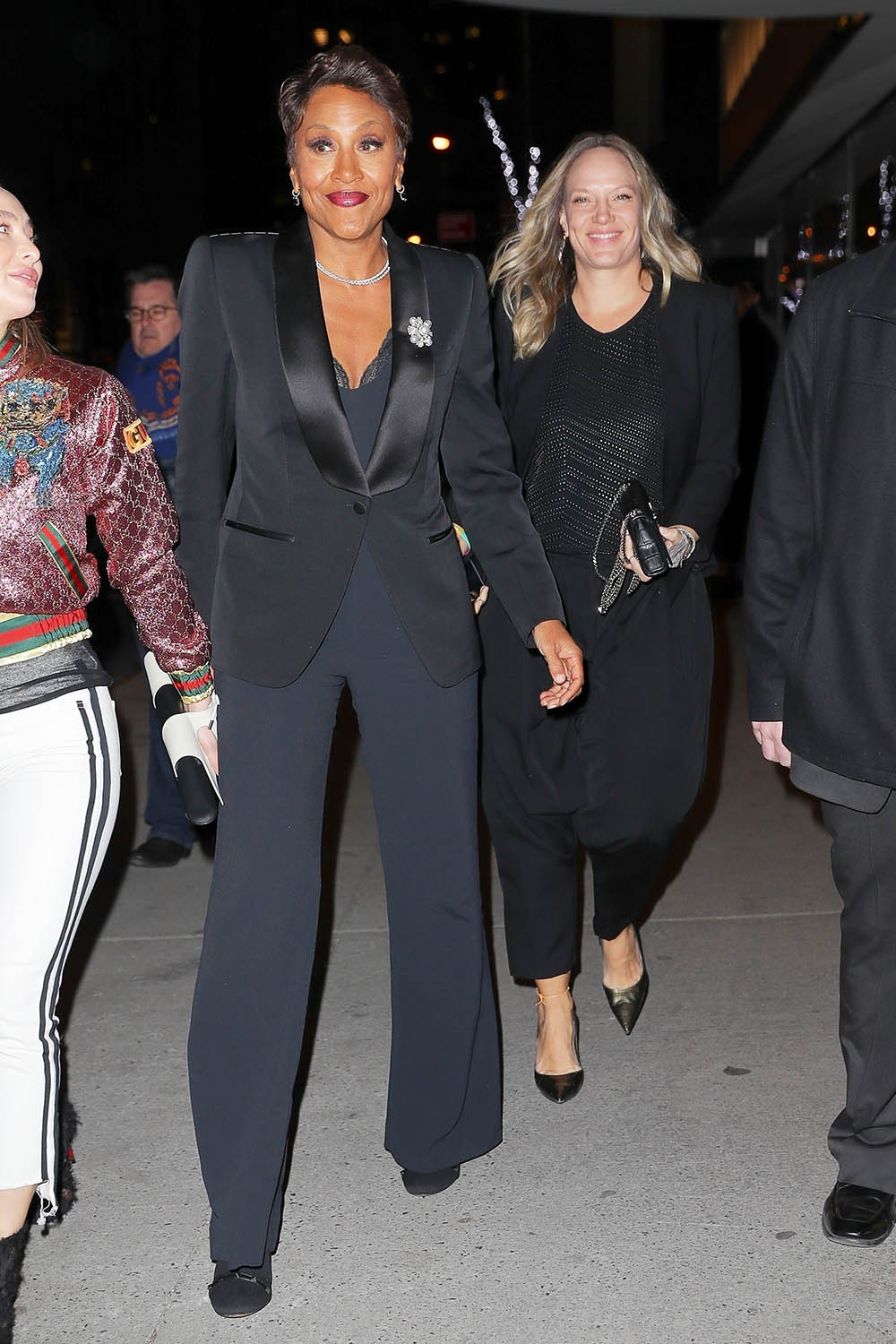 Robin, center, is an anchor of ABC's Good Morning America. Amber, 50-something, stayed by her side during her long cancer battle.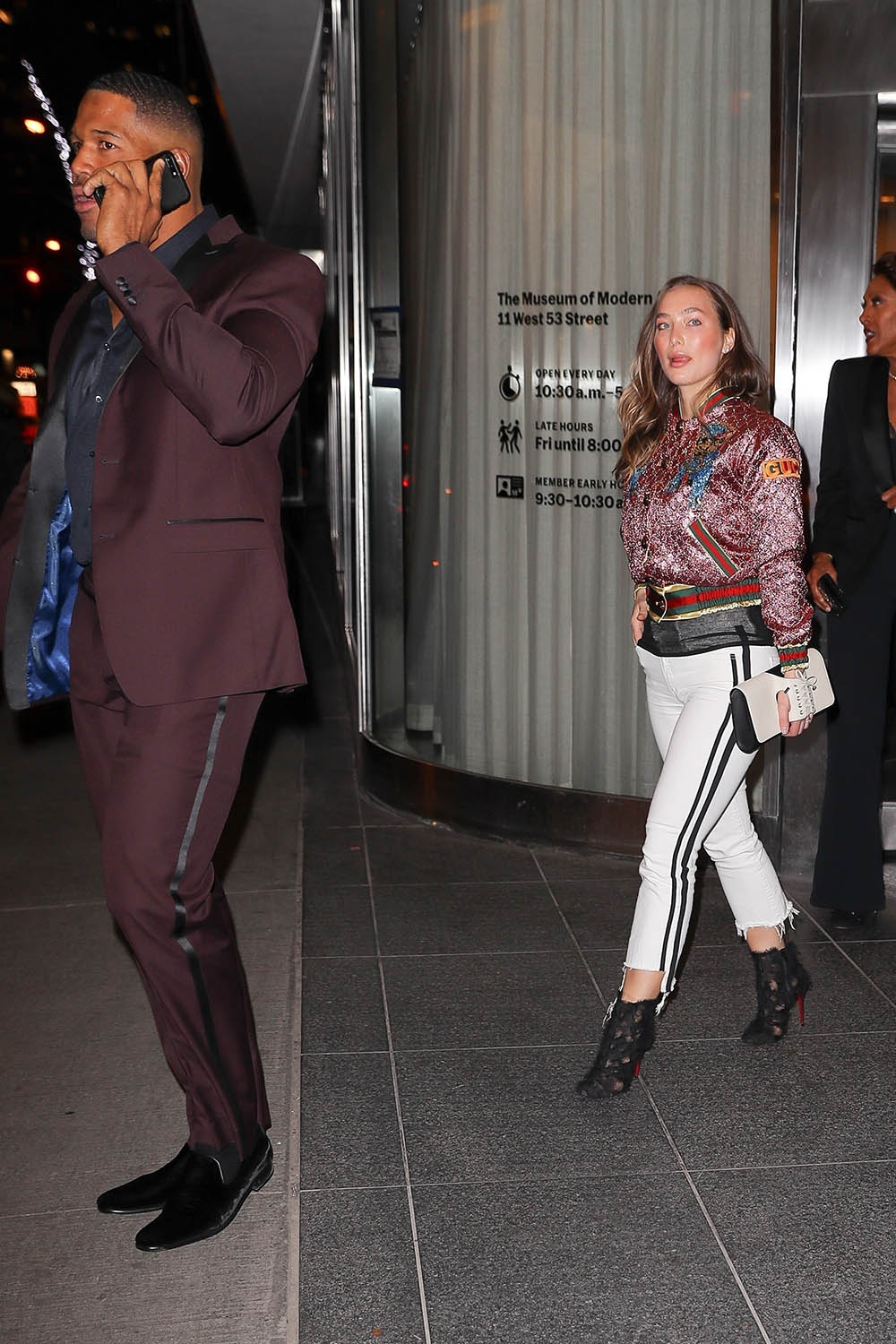 Michael, who has dated a number of women including Eddie Murphy's ex-wife Nicole Murphy, has four children including 13-year-old twins Isabella and Sophia.
Photos by Spartano / BACKGRID