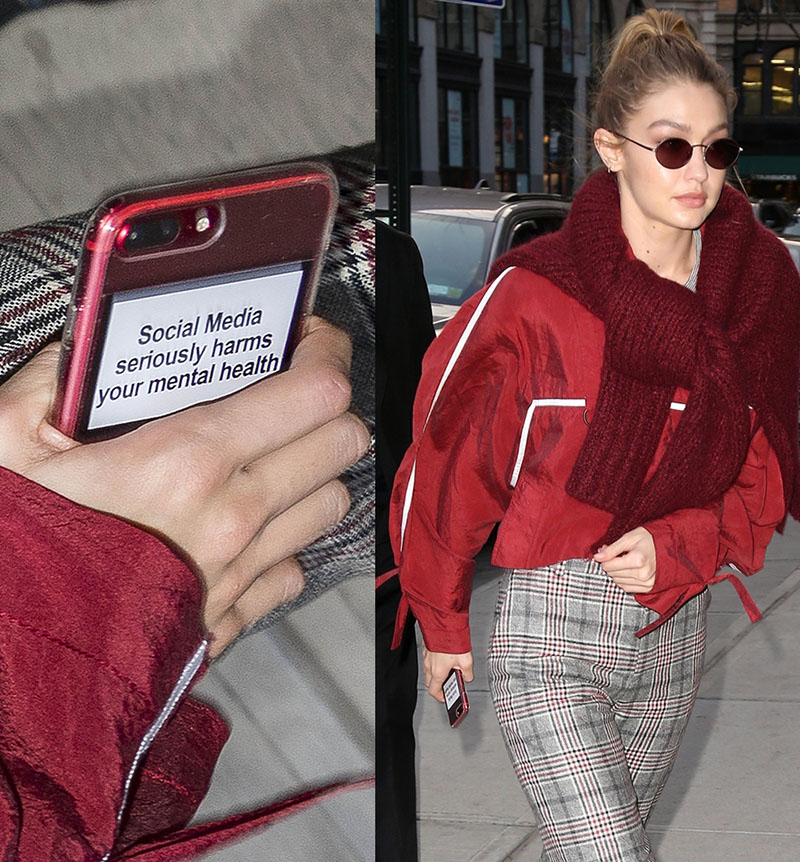 Supermodel Gigi Hadid was pictured arriving home after her split from boyfriend of 2 years, Zayn Malik. Gigi, 22, had a mental health warning sticker on the back of her smartphone that reads: "Social Media Seriously Harms Your Mental Health".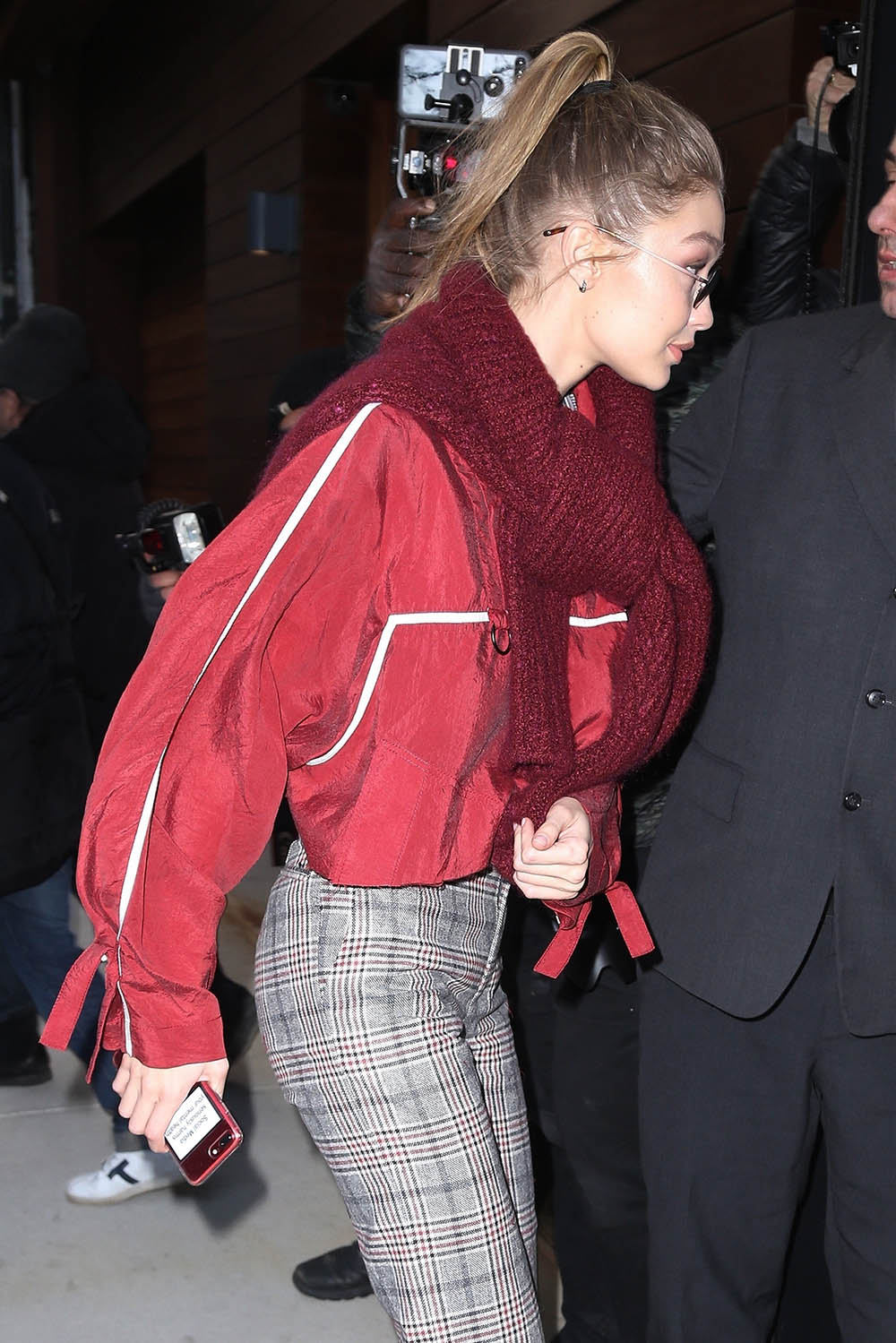 The warning sticker is similar to the warning labels on the side of cigarette packages that warns of the harmful effects of smoking. Congress approved the Cigarette Labeling and Advertising Act of 1965 which forced cigarette makers to add the warning labels to all cigarette packages sold in the United States.
A federally funded marketing campaign significantly decreased the number of cigarette smokers in America.
Mental health professionals have long warned that Internet/social media addiction is just as harmful as cigarette smoking. But Congress has not yet considered a bill that would force ISPs or phone makers to place warning stickers on all Internet devices.
The signs and symptoms of Internet/social media addiction include:
Depression
Anxiety
Insomnia
Agitation
Headaches
Fear
Loneliness
Mood swings
Avoiding work
Weight gain or weight loss
Dry eyes, vision problems
Changes in sleeping habits
Self-imposed isolation
Defensiveness
Loss of appetite
Drug and alcohol abuse
Carpal Tunnel Syndrome
Neck and back pain
Photos by MMV / BACKGRID, Zara / BACKGRID