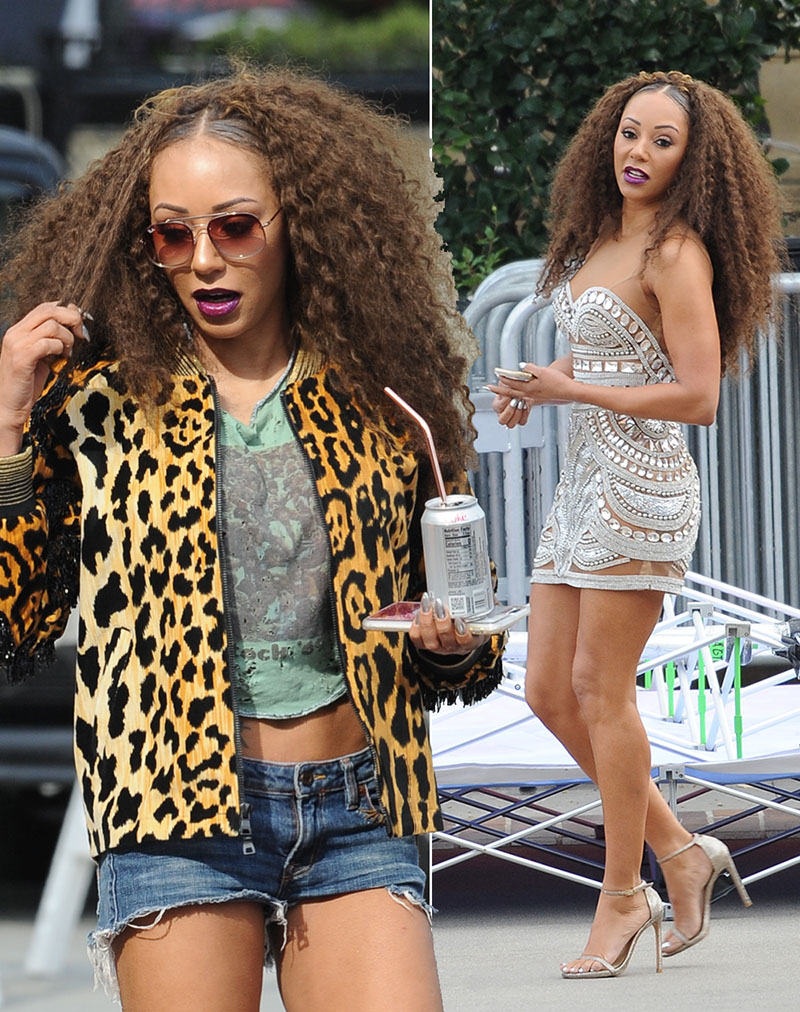 Singer and TV personality Mel B joined "America's Got Talent" co-judges Heidi Klum and Simon Cowell to film an episode of their hit talent show in Pasadena Calif. Mel was in good spirits after her Stephen Belafonte drama last week.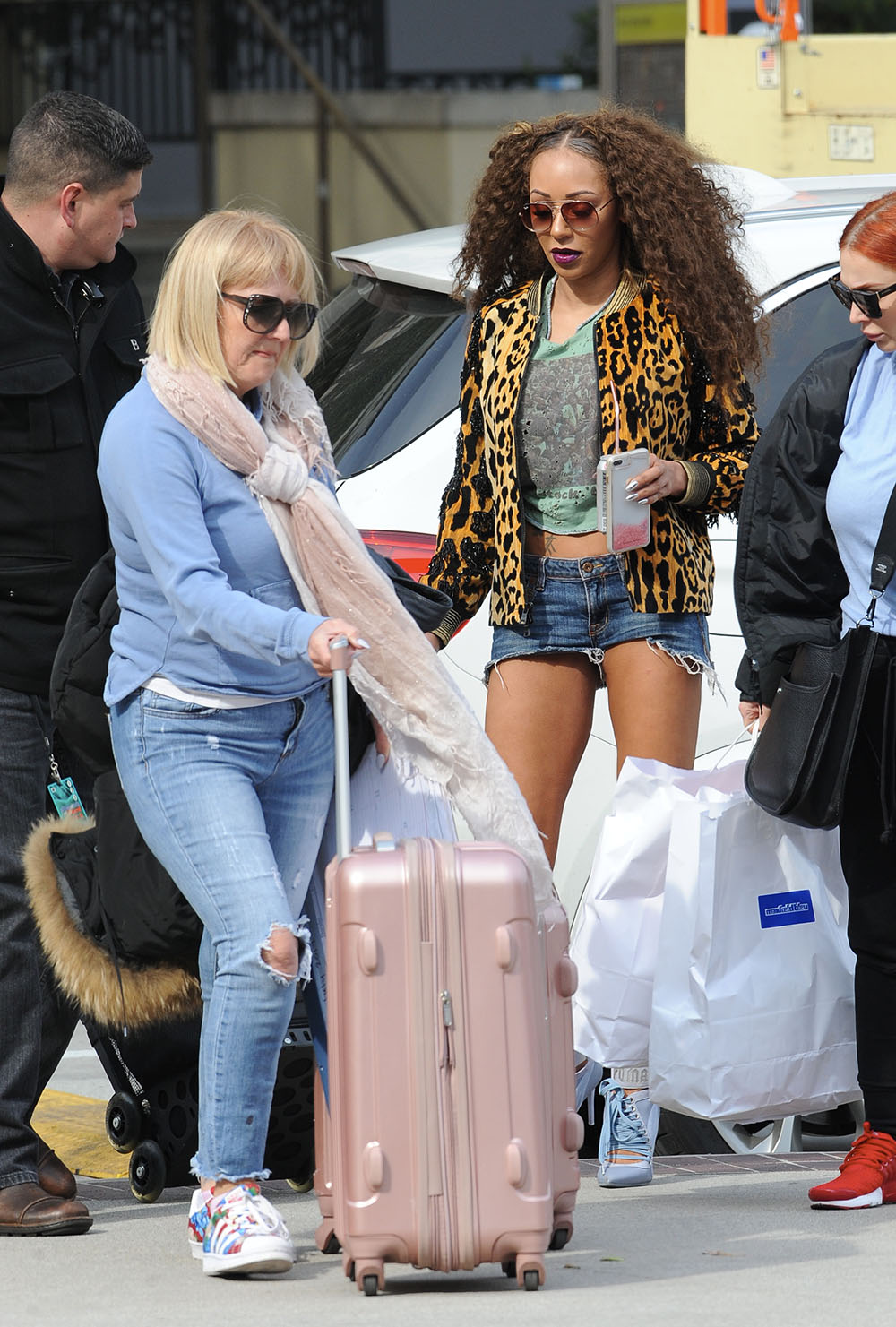 Scary Spice arrived to the set with her mother Andrea Brown, left, who dragged Mel's suitcase containing a change of clothes, her makeup kit and extra hair extensions.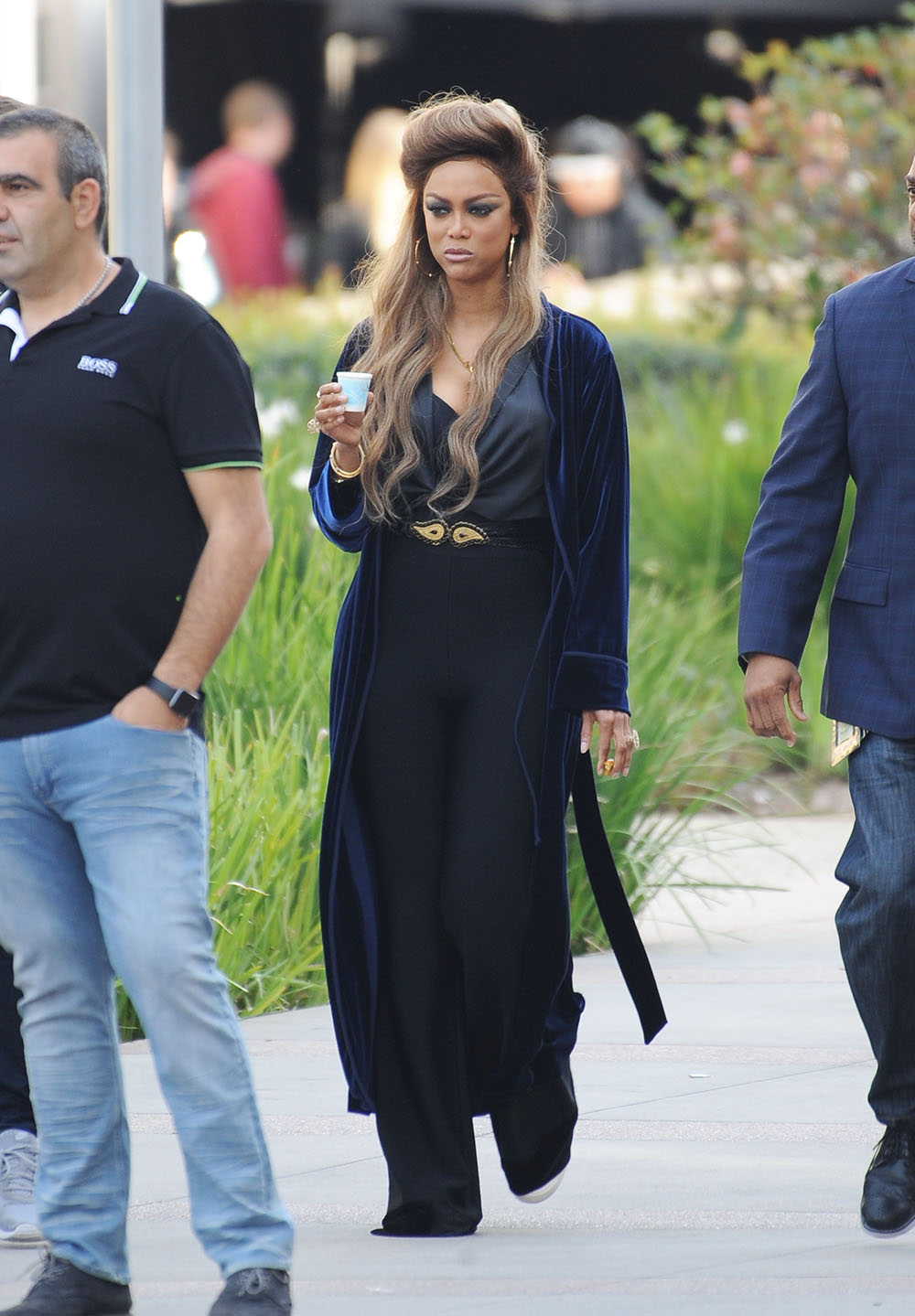 Also on the set was America's Top Model host Tyra Banks, who appeared to be in a foul mood.
Photos by WENN.com