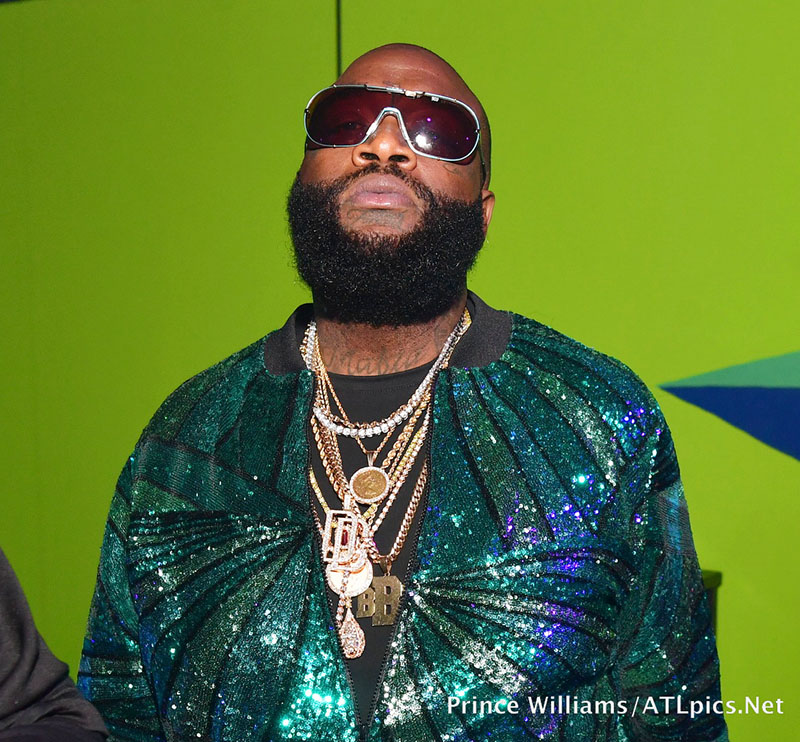 Rick Ross's condition has deteriorated and he is currently in a Miami hospital on heart and lung support. TMZ reports Ross, 42, is in a cardiac intensive care unit on a form of life support called ECMO or extracorporeal membrane oxygenation.
Someone inside Ross's Miami mansion called 911 at 3:30 A.M. Thursday to report he was "unresponsive" and "slobbing out the mouth."
The caller also said Ross soiled himself after losing control of his bowels. When paramedics revived him he fought with them and he had to be restrained. Ross has a history of seizures.
TMZ reports Ross was hospitalized for possible pneumonia or a heart attack.
The tabloid later quoted a source who said Ross was hooked up to an ECMO machine for heart and lung support.
ECMO is a machine that removes the entire volume of blood from the body, exchanges the carbon dioxide in the blood for oxygen and returns the blood to the body. This is a continuous process that involves two large catheters inserted directly into the heart.
ECMO bypasses the heart and performs the gas exchange that the heart normally does via the lungs. Another term for ECMO is cardiopulmonary bypass, which means to bypass the heart and the lungs and let the machine do all the work.
ECMO is a short-term procedure that is usually done after a heart attack (ECPR) or prior to a lung transplant. Other medical reasons for ECMO life support include respiratory failure or cardiogenic shock.
Adults who receive ECMO life support for respiratory failure usually have a survival rate of 50% to 70%.
Photo by Prince Williams/ATLPics.net